upworthy CyberS
10-year-old cashes in on GameStop stocks he was given 2 years ago for Kwanzaa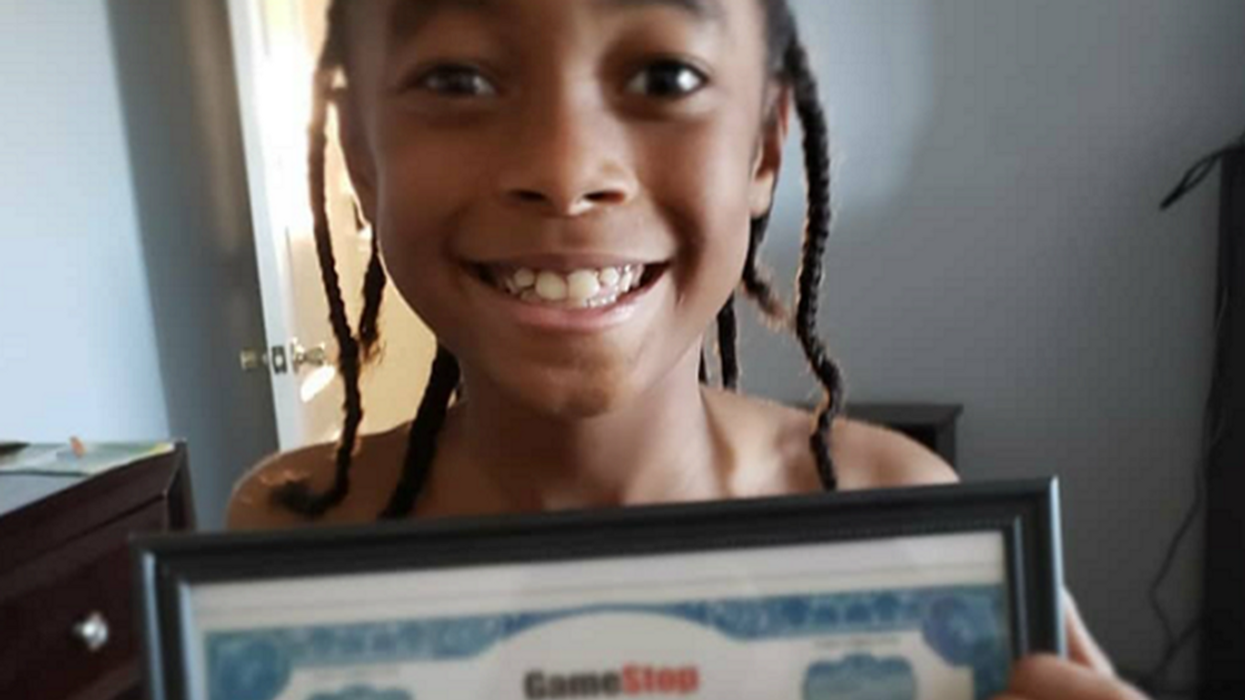 The unprecedented move by Redditors on the WallStreetBets forum to pump up the fledgling GameStop stock made countless casual investors a lot of money and created substantial losses at a few major hedge funds.
While the meteoric rise of GameStop's stock price is a bubble that will soon burst, there are many who got out at the right time and are already spending their earnings.
Most of those who got rich off the scheme come from a cross-section of society that's a lot less wealthy than the hedge fund managers they tried to take down. So a lot of the investors are using their earnings to cover the basics in life: paying down school debt, making a downpayment on a home, or contributing the money to a health savings account.
---
One of the big winners was Jaydyn Carr, a 10-year-old from San Antonio, Texas. Carr wasn't a member of the WallStreetBets forum, his mother Nina bought him the GameStop stock two years ago as a Kwanzaa gift.
Nina bought Jaydyn ten shares of the stock at $6 apiece. Then printed out a stock certificate online so he had something to unwrap.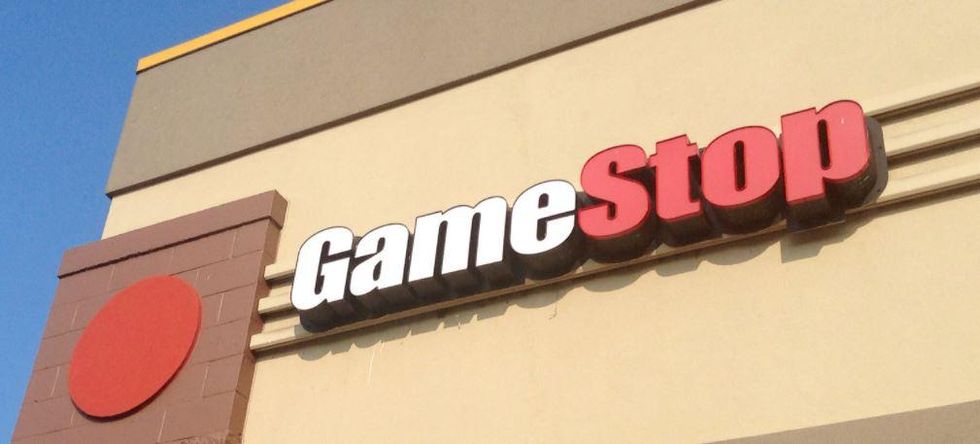 via Mike Mozart / Flickr
The gift was a representation of Ujamaa, one of the seven principles of the festival. Ujamaa means cooperative economics and the principle is a pledge to "build and maintain our own stores, shops and other businesses and to profit from them together."
"My phone was going off, because I have GameStop on my watch list," the mother said after seeing the stock price skyrocket. Even though the stock price was going through the roof, Nina allowed her son to make the final decision.
"I was trying to explain to him that this was unusual," she said, "I asked him 'Do you want to stay or sell?'"
Nina had taught her son the fundamentals of investing so he knew exactly what was happening when the stock price went up. So her son responded with a resounding, "Yes!"
"Any time I learn something, I show him as well," Nina said. "I wanted to pass on the knowledge I have now because I learned it late in life. I want to give him a step up."
The ten stocks were cashed out at $3,200. Not too bad for a $60 investment.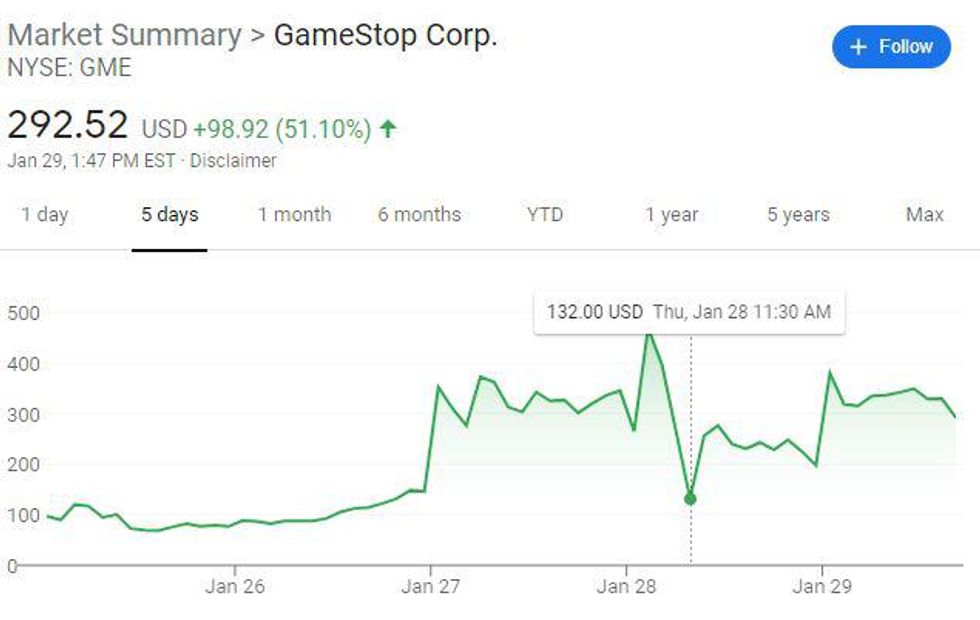 via Google
The family has decided to put $2,200 into a college savings account for Jaydyn and the remaining $1,000 will go back into the market. Jaydyn wants to invest the money in another video game company, Roblox.
Roblox is an online game platform and game creation system that allows users to program games and play games created by other users. The company plans on going public in the near future.
Jaydyn's windfall is a big win for the fifth-grader, but more importantly, it's a great example of what can happen when parents teach their children about financial literacy. Nina took the time to explain how the market works to Jaydyn when he was just a third-grader, and that knowledge will help him guide him through his lifetime.