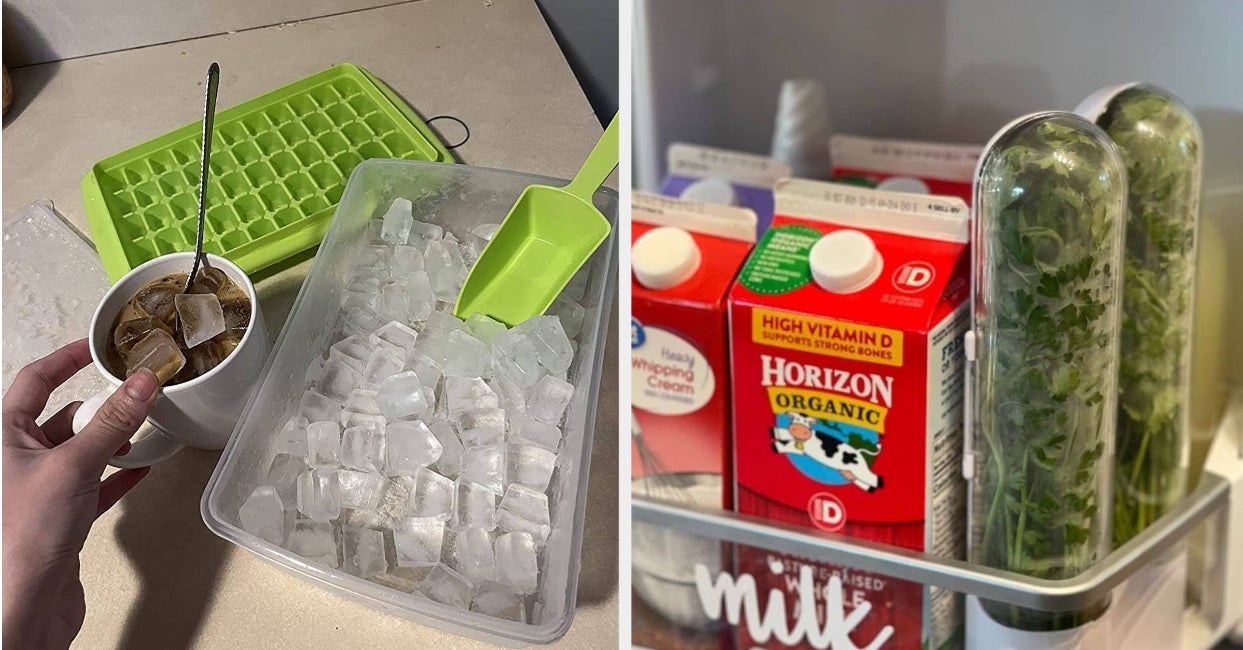 Check out Clean With Kaleigh's video on how to clean your fridge using these miracle products!
Promising review: "Jumped on the train after seeing a housekeeping TikToker use this in her videos and I gotta say, it is pretty amazing!! Used a little bit of it with a Scrub Daddy and hot water, it took off burnt sauce on my stainless steel stove top with absolute ease. I was worried after reading reviews about the compound scratching or being ineffective but everything came off with very VERY gentle scrubbing. Wiped everything off with a damp paper towel and polished with a microfiber cloth, the stove looks so good. We also had small rust stains from water coming out of the dispenser on our stainless steel fridge— I thought the stains were permanent but then I took pink stuff to them and they came right off and now our fridge looks BRAND NEW! Omg. I'm never scrubbing for hours again. I loooooove this stuff!! I would say that if you're going to buy this, just be smart about usage. It is granular so if you're applying a lot of pressure, of course it's going to scratch up your appliances. Test an area that isn't in the spotlight first + use a very light touch and it'll work wonders." —Diana
On Amazon, get a tub of The Pink Stuff for $5.97 and a pack of three Scrub Daddy sponges for $21.15.