BuzzFeed
25 Behind-The-Scenes Photos Of The "Elite" Cast Being Best Friends IRL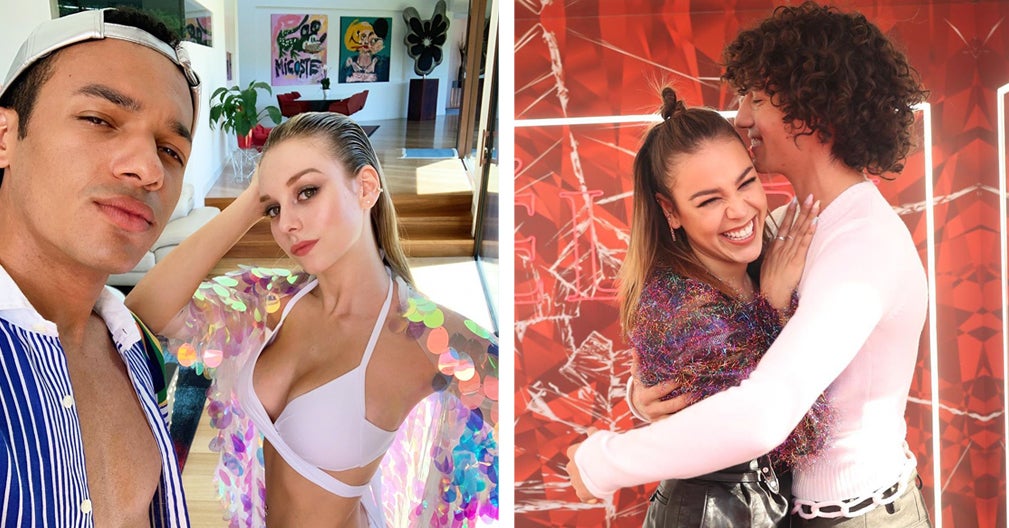 If you haven't already seen Elite, boy, are you missing out. It's like a Spanish version of How To Get Away With Murder and Gossip Girl — and is seriously one of the best shows on Netflix right now.
One of my favourite parts of Elite is the cast — they have SUCH good chemistry and are actually really good friends IRL. So, here are a bunch of my fave photos of them hanging out and just being adorable.
1.
When Danna Paola (Lu) and Álvaro Rico (Polo) took this flawless photo together.
2.
When Miguel Bernardeau (Guzmán) and Mina El Hammani (Nadia) proved that they were friendship goals.
3.
When Sergio Momo (Yeray) and Ester Expósito (Carla) were glowing angels in this behind-the-scenes shot of the pool party.
4.
When Danna and Jorge López (Valerio) gave off editorial model vibes.
5.
When Danna and Miguel proved that they weren't just on-screen buddies.
6.
When Arón Piper (Ander) and Itzan Escamilla (Samuel) looked effortlessly cool.
7.
When Danna and Georgina Amorós (Cayetana) posed up a storm in their iconic outfits.
8.
And meanwhile, Miguel and Ester goofed around — but still looked gorgeous AF.
9.
When Danna, Jorge, Ester and Georgina knew how to work their best angles.
10.
When Omar Ayuso (Omar), Miguel and Georgina oozed sex appeal at a press event.
11.
When Sergio and Mina co-ordinated outfits to give us a fierce, run-way ready look.
12.
When Jorge and Danna celebrated this sweet "Look, Mum! I've made it!" moment together.
13.
When Mina and Danna were two of the most beautiful queens I have ever seen.
14.
When Georgina, Danna, Miguel and Jorge hung out and looked extremely attractive between shooting.
15.
When Mina, Danna, Georgina and Claudia Salas (Rebecca) shared this cheeky behind-the-scenes pic of the girls looking oh so innocent. 👀
16.
When the entire Elite cast took this museum-worthy carousel of photos that stole my heart.
17.
When Sergio and Leïti Sène (Malick) buddied up.
18.
When Omar, Georgina and Arón took this cute polaroid of them hanging out together.
19.
When Omar, Danna, Ester, Miguel and Jorge partied up a storm while looking gorgeous AF.
20.
When Danna, Miguel and Ester co-ordinated outfits, which made them look like the ultimate '90s/early '00s band.
21.
When Danna and Jorge were super happy to see each other — and their fans — at the premiere.
22.
Which resulted in these photos — taken alongside Itzan and Claudia — which are all kinds of cute.
23.
Seriously, look at all of them together. Are they not the most ATTRACTIVE cast you've ever seen?!
24.
😍 THE BIGGEST PAIR OF HEART EYES RN. 😍
25.
And to finish on a high note, this group shot of the Elite cast looking like the best of friends.