BuzzFeed
Half An Hour Will Get You Half A Haircut, Say Hairdressers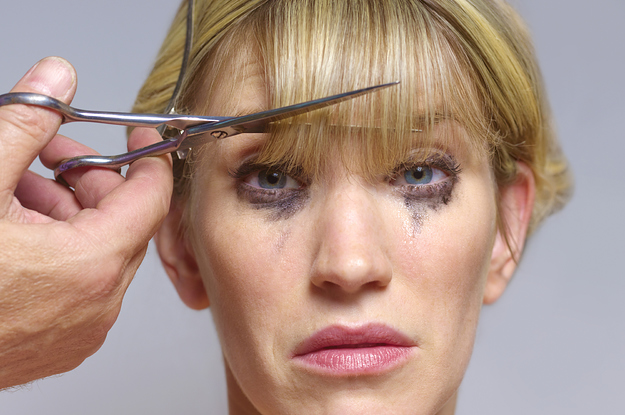 One of the new restrictions on daily life designed to slow the spread of the coronavirus outbreak in Australia, announced on Tuesday night by prime minister Scott Morrison, is a rule that hairdressers and barbers can stay open — but customers must be in and out within 30 minutes.
The first hairdresser BuzzFeed News called was too busy for an interview but said: "We all just want to be told to shut down". The second said she was closing her salon as it wasn't worth the risk to her workers or clients to stay open just to do "half a haircut".
The Australian Hairdressing Council says the decision is "outrageous" and will expose hairdressers and clients to the virus.
Hairdresser Daniel Jianing Liu is the founder and creative director of Sydney salon Usfin Atelier. He laughed when asked what you could do with someone with long hair in 30 minutes.
"She could get a fringe trim or get a dry cut with no shampoo or blow dry," Liu told BuzzFeed News. "A buzz cut takes 15 minutes."
He said a client could also come in for a quick tint and wash it out at home.
Liu said it was a challenging time for all hairdressers. His revenue dropped 80% in two weeks and he is expecting it will get "much worse", so is rolling out gift vouchers for clients to buy in the meantime.
"As a community we feel like we don't want to spread the virus and help the chance of people getting it if we stay open," he said. "Most hairdressers are saying they wish to just be locked down rather than this time limit for us to do services."
Morrison announced on Tuesday night that beauticians must close their doors but hairdressers don't need to — a distinction that seems arbitrary to Liu.
"We have close contact with clients too, so there is no real difference," he said.
The owner of Sydney's Extra Silky hair salon, Nina Ratsaphong, also laughed when asked what she would do in a 30-minute appointment. She offered: "Maybe two braids", a Mohawk or a colour — if the client went home and washed it out themselves.
"It was an interesting decision, because mostly 30-minute appointments are generally speaking for men's cuts and that is unfair," Ratsaphong told BuzzFeed News.
"None of our appointments are 30 minutes or under, apart from a quick clipper cut, but the majority are 45 minutes to three hours."
Ratsaphong said she was confused and emotional after Morrison's announcement last night and the idea of 30-minute appointments with 1.5 metre distancing just made her think: "Um, have you ever had your hair cut before?"
She has decided to close her salon "for the foreseeable future" after weeks of cancelled appointments and now the new measures.
"I felt funny being open anyway and the previous announcement where they deemed hairdressers an essential service was really confusing because they shut down restaurants and cafes," she said. "I couldn't understand why they would let large groups gather at a hairdresser as opposed to a restaurant and I was seeing businesses shut their door, meanwhile, I could still operate."
Ratsaphong will open an online store during the pandemic, where clients can purchase vouchers for future appointments.
Brisbane mobile hairstylist Paula Maree says hair colouring is out of the question in the 30-minute time frame, as semi-permanent hair colour takes 20 minutes to develop and permanent takes half an hour.
"I could do a blow-dry to help make them feel better at this time or some down waves or an upstyle, but people don't have events to go to anyway," Maree, who has been hairdressing for 20 years, told BuzzFeed News.
Most of Maree's work comes from events and photoshoots, so her income started to take a hit a few weeks ago when people cancelled their weddings.
"In four days I lost a month of work and then the next month and the next month and now even my August and September work is disappearing," she said. "For some salons they will close and reopen but with the wedding and event industry no-one knows how long this is going to go on."
Maree has already spent hours on hold to Centrelink trying to find out if she is eligible for any assistance but hasn't been able to get through.
"It is really tricky because [my husband and I] don't generally need government support but at this time we really do," she said. "We will have to go down that road of trying to hold our home loan."