BuzzFeed
16 Things Famous People Were Photographed Doing This Week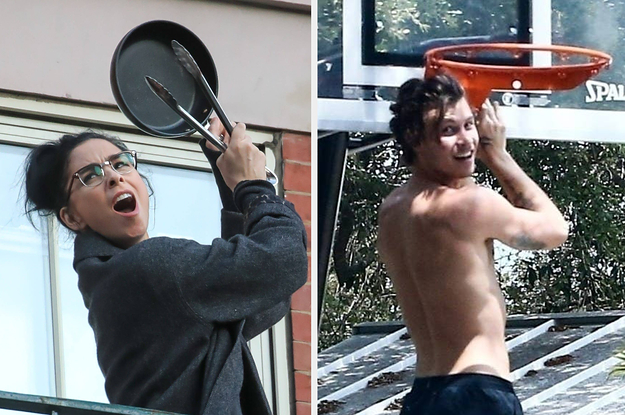 There are famous people under those masks.
1.
Shawn Mendes put up a hoop.
2.
Sarah Silverman banged some pans for emergency workers in NYC.
3.
Chris Pratt washed his car.
4.
Miley Cyrus and Cody Simpson went on a grocery run.
5.
Usher took his dog for a bike ride.
6.
Reese Witherspoon went for a jog.
7.
Chris Pine got some goods.
8.
Vanessa Hudgens picked up some coffee.
9.
Anderson Cooper went for a ride.
10.
Gwyneth Paltrow held up a sign for her son's quarantine bday party.
11.
Teri Hatcher did some walking exercises.
12.
Chase Crawford walked his dog.
13.
And Nina Dobrev's dog pooped.
14.
Niall Horan went for a run.
15.
Harry Styles took a hike.
16.
And Jonah Hill chilled on his driveway.
BuzzFeed Daily
Keep up with the latest daily buzz with the BuzzFeed Daily newsletter!