BuzzFeed
A New "Simpsons" Short Has Come To Disney+, And We Got To Talk To The Director Of It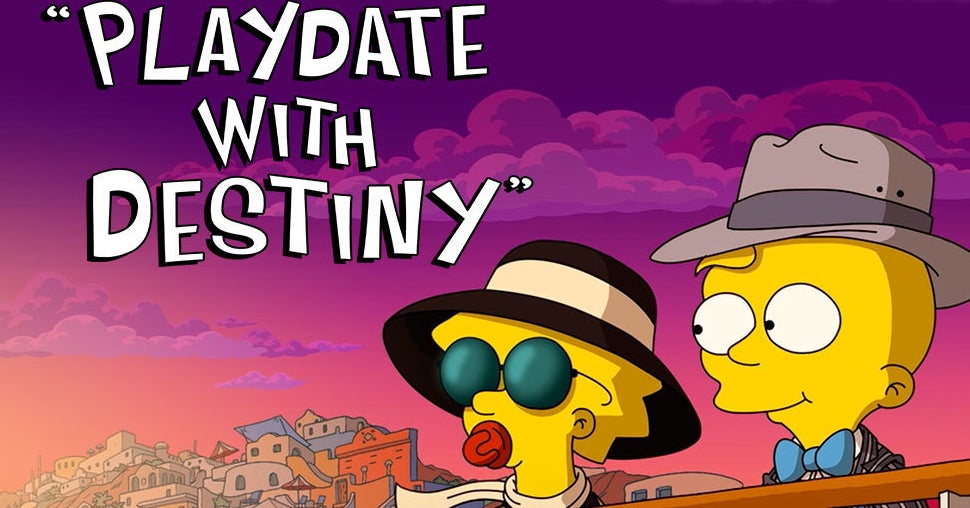 I wanted to start off by asking about collaborating with Disney for the first time. You guys produced a brand-new short to screen before a Pixar movie, which I don't think I have ever seen Pixar do. Generally, it's always a Pixar short playing with a Pixar movie. How did that collaboration come to be?
David Silverman: Well, it was very interesting. I think partly it came about when we decided, just kind of on our own, that we would maybe just create an image just to sort of say, "You know, here we are a part of the Disney family," maybe have some sort of joke about it. And then Jim [James L. Brooks] just said, "Why don't we do a short?"
We started working on the short in late August of 2018. And by 2019, Jim had been mentioning to Mr. Bob Iger [the head of Disney] that we had something in the works and that we wanted to show it to him. Bob said, "That would be great!" I think we showed it to him sometime in May or June of last year and he said it looked great and was terrific. We then finished it up around December of 2019.
As far as how the short became part of a Pixar release, I don't know that much about it. Probably just some behind-the-scenes negotiations. But I think Jim was kind of keen on making it happen and so they eventually agreed to it. It just kind of worked out. Also, there's something about maybe how the tone of our short, in a small way, was very simpatico to the tone of Onward.
This is actually the second Simpsons short that you guys have done. You also directed the first one. Do you see yourself doing a series of them? Or do you think it's just however it comes up?
DS: You know, I have to say, however it comes up. We haven't even discussed that.
Right now, believe it or not, I'm happy to say we're busy working on next season and finishing up the season that we're in; so we're doing both Season 31 and 32 at the same time! So that's my main focus at the moment. As beyond that, we'll see what happens — for another short, possibly. But a series, I couldn't tell you. We can predict everybody else's future, but not our own! [Laughs]
One thing I did want to ask was about the look of the short and this sort of style freedom it seems like you have with it. Do you — as someone who has had a huge impact on the style of the show since very early on — like doing these shorts because you can experiment more with the style of it?
Well, I guess to some extent, I don't know, it's hard to say. I never approach anything to try to quote-unquote do something. I just try things that I think would work to tell the story. So that's always my point of view: What's the best way I can tell the story visually? And what's the best shot that might be intriguing and interesting, that adds to something but doesn't undermine what we're trying to do? So that's been my approach all along. But I'm glad it's worked out for myself and for the show!
Okay, so lastly, I got to ask — and I don't know if you have maybe thought about this — but what would be your ideal Simpsons-Disney crossover?
I have not thought about it because I don't really think about crossovers, per se. Maybe Comic Book Guy having a conversation with Tweedledee and Tweedledum? That's the best I can come up with. [Laughs]
Well, maybe it could be the subject of your next short?
[Laughs]