BuzzFeed
This Viral TikTok About A Group Of Friends Who Can't Meet Up This Ramadan Is Super Relatable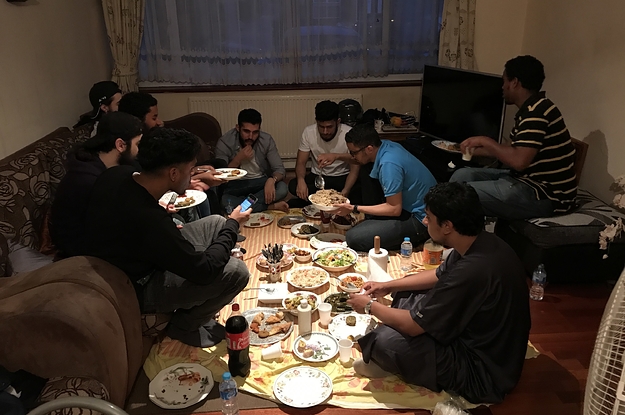 When some people heard that Ramadan was approaching there had been assumptions that coronavirus cases would rise.
@Kyoxjin said he feels like the misconceptions have come from different groups and that the lockdown could be a good thing spiritually for Muslims. He said he has also gotten closer to his family during the lockdown.
He said: "One misconception from slightly misinformed people is that Muslims will still meet up despite the lockdown. This is definitely not the case at all — although it's sad, we all feel safety is more important than anything.
"Another misconception would be that Ramadan is just cancelled. Fasting is one of the five pillars of Islam so it isn't something we would just give up so easily.
"I don't want to be someone who sees the good in every situation, because this pandemic has cost people their lives, their jobs and mental health, but in terms of Ramadan, the lockdown is a chance to block out worldly distractions from outside your home and get closer to God spiritually.
"Many Muslims spend the last 10 days of Ramadan in the mosque, cut off from the outside world, this practice is called Itikaaf. The lockdown is basically a monthlong Itikaaf for us at home, and we can choose to see it as an opportunity to work on our spirituality without distractions.
He added: "It is especially important for us to pray for everyone, regardless of religion, ethnicity, and gender, in hope that they all stay safe and well during these especially hard times."