BuzzFeed
Rupert Murdoch's Sunday Times Backed Brexit And Boris. Now Number 10 Sees It As The Most Hostile Paper In The Country.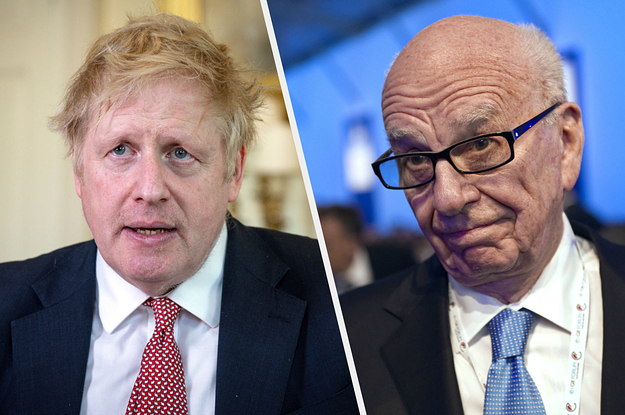 Any merger between the Times and Sunday Times — which multiple insiders think is the long-term direction of travel — will also increase pressure to have a common editorial line.
The Times has turned a small profit in recent years after the successful introduction of a paywall, whereas the Telegraph, which is firmly pro-Brexit and pro-Johnson, has struggled financially.
"Their readers are dying," a Sunday Times journalist said. "Our reader is not as old as the Telegraph reader but we do need to attract some younger subscribers too. That's what I think Emma will do and is really good at."
Another insider disagreed, arguing that under Ivens — despite the flurry of stories which made grim reading for Johnson and his government — the paper was "perfectly in step with a type of Middle England aspirational middle class: just about Tory and just about Brexit."
Friends of Tucker confirmed that she differed politically from Ivens, and wanted to make her own mark on where the paper stood on the political spectrum. "Emma is a liberal," a Sunday Times insider said. "She is a massive change from before on a personal level."
While Ivens was pro-Brexit and generally more supportive of the Johnson government, Tucker strongly believed that the UK should remain in the EU and is much more of a centrist than a true blue Tory, they said.
A former colleague said: "I've known Emma for many, many years and I like Emma a lot, but I have to say I was surprised about the decision to make her editor of the Sunday Times as she makes Lionel Barber look like a Brexiteer," referencing the former editor of the Financial Times.
Despite her cooler view of his government, Tucker is well-connected to the Johnson family: she is close friends with Rachel Johnson, the prime minister's sister, who was a vocal critic of her brother's Brexit policy and stood as a candidate for the short lived anti-Brexit party Change UK.
Those familiar with her thinking said that readers could expect to notice differences in the paper's coverage and tone.
Deputy editor Sarah Baxter, who had been one of the paper's most prominent pro-Johnson voices, is leaving the paper in the summer, BuzzFeed News can reveal.