BuzzFeed
Here's Everything New Coming To Netflix This Week, Starting May 7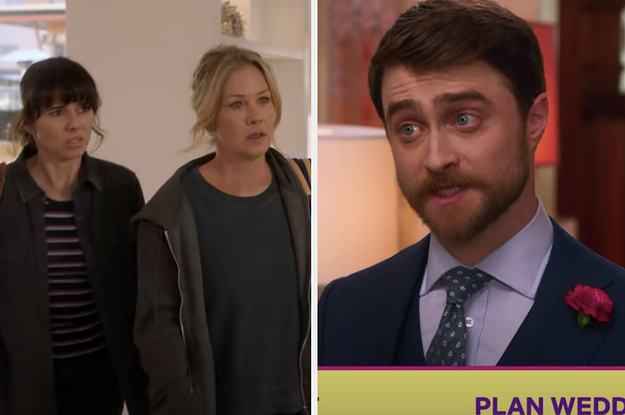 Friday, May 8:
18 regali — Netflix Film
A pregnant mother with terminal cancer leaves behind 18 sentimental gifts for her unborn daughter to receive every birthday until she reaches womanhood.
Chico Bon Bon: Monkey with a Tool Belt — Netflix Family
This fun, silly series teaches preschoolers about the mechanical world and how things work. Based on Chris Monroe's picture book series.
Dead to Me: Season 2 — Netflix Original
Picking up in the aftermath of that bloody backyard reveal, Jen and Judy struggle to hide a dark secret. With a surprising new visitor in town and Detective Perez hot on their heels, the stakes have never been higher.
The Eddy — Netflix Original
Set in the vibrant multicultural neighborhoods of modern-day Paris, The Eddy tells the story of the owner of a struggling club, its house band and the dangers they face from the chaotic city that surrounds them.
The Hollow: Season 2 — Netflix Family
After discovering the truth behind the Hollow, friends Adam, Mira and Kai must face their fears and tackle even bigger challenges together.
House at the End of the Street
Restaurants on the Edge: Season 2
The experts continue on their international restaurant rescue mission. With a little encouragement and a lot of overhaul, miracles can happen.
Rust Valley Restorers: Season 2 — Netflix Original
Life motors on as Mike and the gang restore a slew of classics, including some good ole Detroit muscle. Also, Avery takes on a new role at the shop.
Valeria — Netflix Original
A writer in a creative and marital crisis finds refuge and support in her three best friends. Based on the novels by Elisabet Benavent.