BuzzFeed
Chris Evans And His Brother Scott Nailed The #CouplesChallenge On "Jimmy Fallon," & It's Too Pure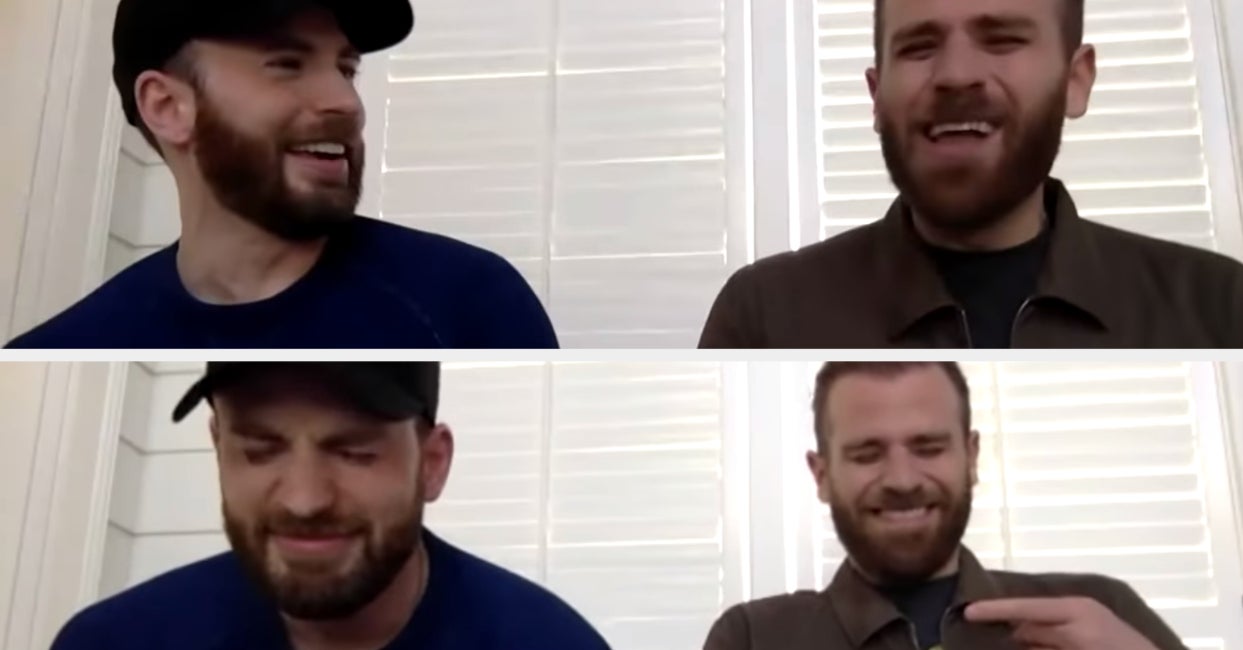 "Who is most likely to casually bring up how many pushups they can do?"
Is it too late to get adopted into Chris Evans' family? Asking for a friend*.
This week, Chris and his brother, Scott Evans, appeared on The Tonight Show Starring Jimmy Fallon and he was able to convince them to take the viral #CouplesChallenge:
Jimmy asked the actors a host of questions, including, "Who has stronger Neil Diamond vibes?" and wow, I learned so much about the Evans brothers in the four-minute interview:
The talk show host also asked who's more likely to get in a political fight on social media, and you can already guess who got all the fingers:
Then, Jimmy asked "Who is more fun during a sleepover?" That crown goes to Scott!
My favorite moment was when Jimmy asked, "Who is most likely to casually bring up how many pushups they can do?" The look on Chris' face when he had to admit it was him? Priceless!
Also, the look on both of their faces when Jimmy asked "Who got in more trouble at school?" LMAO!
Watch the video above to find out who has gone the longest without showering during quarantine. Hint: His last name is Evans 😉.
BuzzFeed Daily
Keep up with the latest daily buzz with the BuzzFeed Daily newsletter!