2020
People are sharing what it was like encountering insanely rich kids for the first time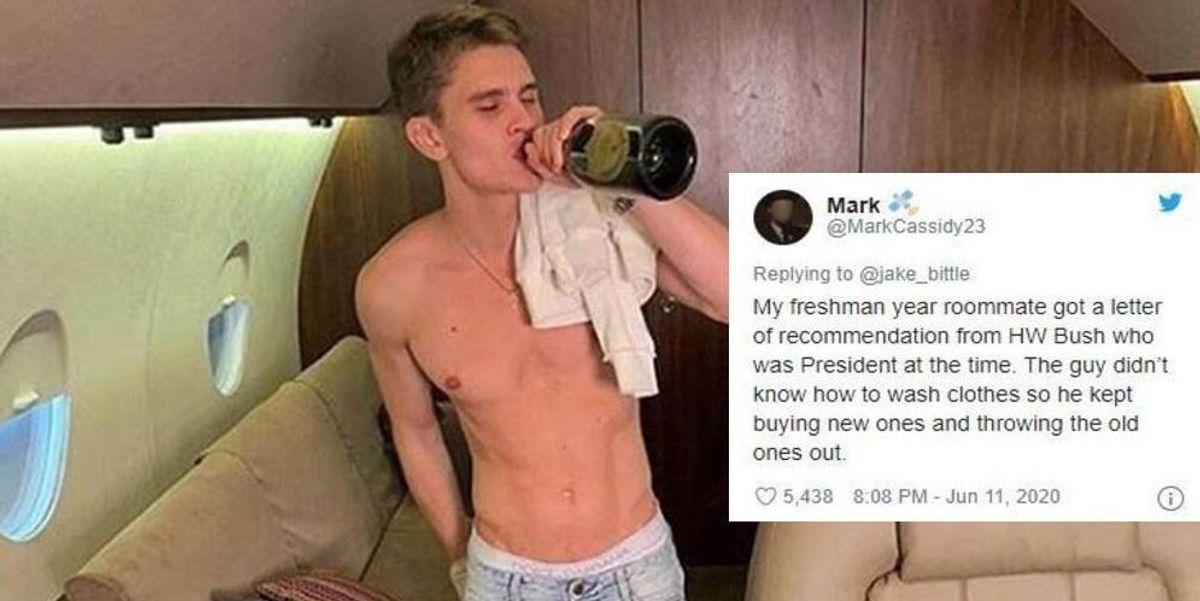 Most people grow up going to schools where people are of a similar social status. Lower-income people tend to grow up with people in the same situation and affluent people usually grow up around people who are rich, as well.
But things can change dramatically in college. People who are from completely different sides of the socioeconomic spectrum attend class together and sometimes wind up sharing the same dorm room.
One student can be there on a scholarship and have a part-time job to make ends meet. The other may be on a massive allowance from their parents who pay full tuition without batting an eye.
---
What exacerbates the issue is that many people go through college being dirt poor. If they have a job, it's often low-paying, they can't work many hours and they aren't old enough to have accumulated any wealth.
So seeing someone one of your peers wasting other people's hard-earned money can be downright stupefying.
It can also seem highly immoral for some to have so much and not appreciate it when others are struggling to get by.
College is also a time when people begin to learn about income inequality and why it exists.
Freelance journalist Jake Bittle started a fun conversation on Twitter where people shared stories of some of the insanely rich kids they knew in college. Many of the responses came from people who went to the University of Chicago.
Bittle's story started with seeing a girl open her laptop to revel a ton of money in her bank account while they were taking a class on Marxism. The tweet inspired people to share stories of the insanely rich kids they met in college and how some of them were terribly wasteful with their money.
(Jake has since deleted his original tweet.)
From Your Site Articles
Related Articles Around the Web