BuzzFeed
The New York Attorney General Is Suing To Dissolve The NRA Over Financial Mismanagement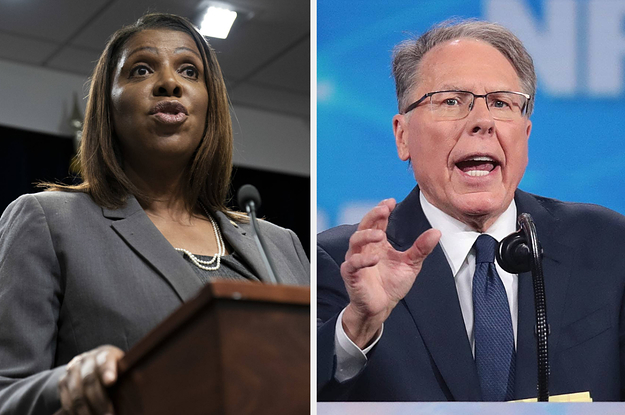 New York Attorney General Letitia James is suing to completely dissolve the National Rifle Association over financial misdealings, she announced in a press conference Thursday.
According to the lawsuit, NRA leaders broke many state and federal laws that led to the organization losing more than $64 million in three years. Millions were allegedly spent on private travel, including one of the charged taking eight private jet trips to the Bahamas with his family.
Executive Vice-President Wayne LaPierre, former Treasurer and Chief Financial Officer Wilson "Woody" Phillips, former Chief of Staff and Executive Director of General Operations Josh Powell, and Corporate Secretary and General Counsel John Frazer were charged in the civil suit, in addition to the NRA as a whole.
"It is clear the NRA has been failing to carry out its stated mission for many years and instead has operated as a breeding ground for greed, abuse and brazen illegality," James said. "Today we send a strong and loud message that no one is above the law, not even the NRA, one of the most powerful organizations in this country."
This is a breaking news article. Please come back for updates and follow BuzzFeed News on Twitter.