BuzzFeed
21 Little Movie Moments That I Just Think We Should Be Talking About More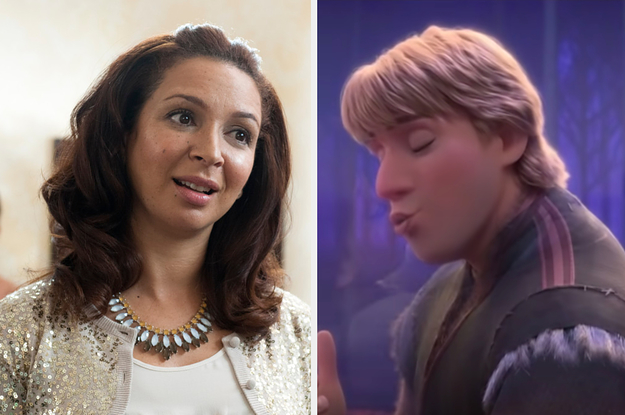 Lillian's wedding dress scene in Bridesmaids was nowhere near as interesting as when she went missing IMO.
2.
When Lillian couldn't get out of bed before her wedding day in Bridesmaids.
4.
When Rachel threw away her winning hand at mahjong in Crazy Rich Asians.
5.
When Kristoff sang "Lost In The Woods" in Frozen 2.
6.
When one of the wedding guests said "Lesbian? Her birthday's in March! I thought she was a Pisces" in Bend It Like Beckham.
7.
When Luke confronted Kylo-Ren in The Last Jedi.
9.
When Monica and Quincy broke up in Love and Basketball..
10.
When Carmen finally called her dad out for leaving their family in Sisterhood Of the Travelling Pants.
11.
When Rapunzel and Flynn danced around the city at the end of Tangled.
12.
When Tony travelled back in time and realised his dad loved him in Avengers: Endgame.
13.
When Harry found the Christmas sweater at the base of his bed in Harry Potter and the Philosopher's Stone.
18.
When Juno and Leah tried to hide behind a glass panel in Juno.
20.
When the funeral sermon was read out in Hunt For The Wilderpeople.
21.
When Erin admitted her feelings for Leah in Someone Great.
Do you agree with these picks? Share your fave overlooked movie moments in the comments below!
TV and Movies
Get all the best moments in pop culture & entertainment delivered to your inbox.