BuzzFeed
Trump Fired A Top Election Cybersecurity Official Who Repeatedly Rebuked Baseless Claims Of Voting Fraud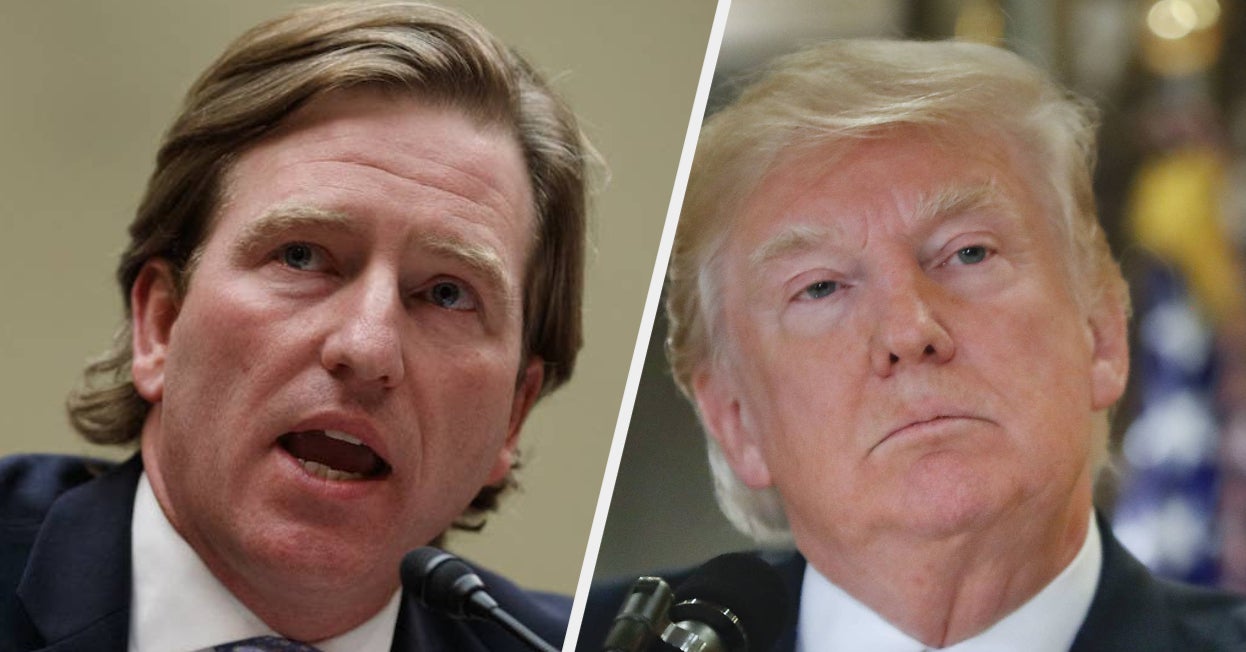 President Trump fired the country's top cybersecurity official Tuesday after he repeatedly shot down baseless claims of voting fraud during the 2020 election.
Trump announced the firing of Christopher Krebs, the former head of the Department of Homeland Security's Cybersecurity and Infrastructure Security Agency, also known as CISA, in a tweet that was itself flagged within minutes by Twitter for pushing false claims of election fraud.
The decision came as Trump continues to refuse to recognize the 2020 results, and Joe Biden's win, while attorneys for his campaign continue to file lawsuits in battleground states that have failed to gain any ground.
Krebs and his agency have repeatedly pushed back against baseless claims of fraud in the election. As recently as early Tuesday, Krebs retweeted an election security expert, writing that claims of election manipulation "have been unsubstantiated or are technically incoherent."
Trump responded Tuesday evening on Twitter.
BuzzFeed News has journalists around the US bringing you trustworthy stories on the 2020 elections. To help keep this news free, become a member.
"The recent statement by Chris Krebs on the security of the 2020 Election was highly inaccurate, in that there were massive improprieties and fraud – including dead people voting, Poll Watchers not allowed into polling locations, 'glitches' in the voting machines which changed […] from Trump to Biden, late voting, and many more," he wrote in two tweets laced with lies about the election. "Therefore, effective immediately, Chris Krebs has been terminated as Director of the Cybersecurity and Infrastructure Security Agency."
Among the false claims in Trump's tweets were that dead people voted in the election, that poll watchers were not allowed into polling locations, that "glitches" changed votes, or that late votes were allowed.
He followed up by then claiming in a contradicting tweet that the election was "virtually impenetrable by foreign powers," and that "on that, the Trump Administration takes great credit."
In fact, election officials in key states have said rules regarding poll watchers were followed, something Trump's own campaign officials have acknowledged in court. Claims of dead people voting have also been debunked, and there has been no evidence that voting machines changed votes to favor Biden.
Last week, Reuters reported that Krebs, whose own agency had been running a "rumor control" website to counter false claims about the election, expected to be fired after White House officials asked that his agency edit or remove parts of the site. CISA, however, has reportedly refused to change information on the site.
Last week, the agency also put out a statement from members of its Election Infrastructure Government Coordinating Council that called the 2020 election "the most secure in American history."
"There is no evidence that any voting system deleted or lost votes, changed votes, or was in any way compromised," the statement reads.
CISA did not immediately respond to a request for comment, but Krebs tweeted Tuesday after the announcement.
"Honored to serve. We did it right," he wrote. "Defend Today, Secure Tomrorow."