upworthy CyberS
95-year-old Hollywood legend Dick Van Dyke spotted handing out cash to job seeking strangers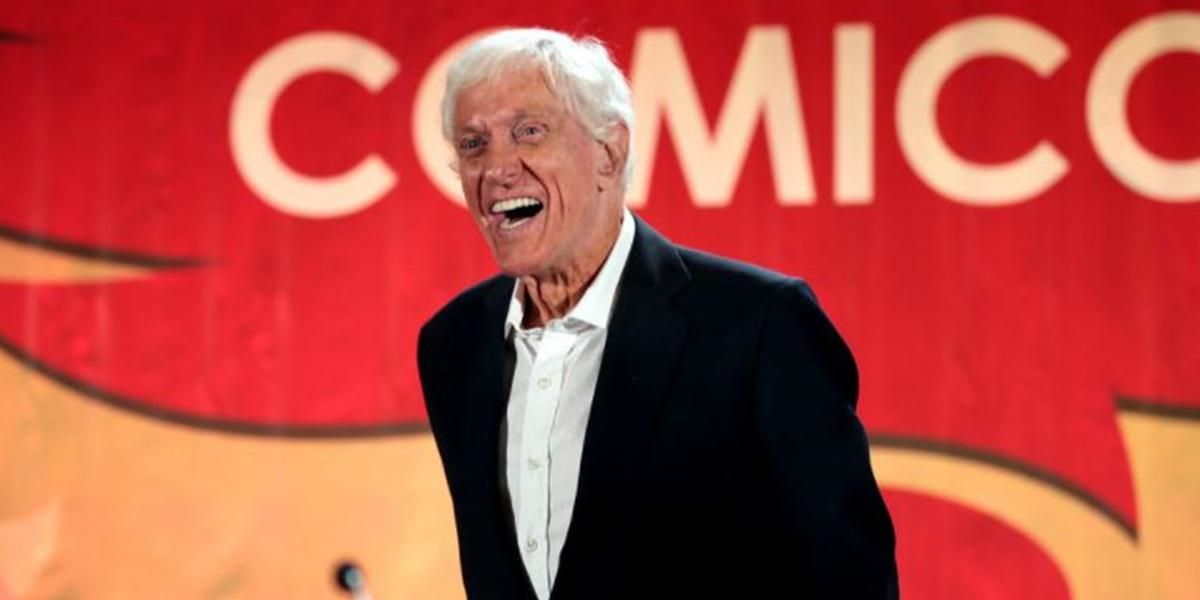 Dick Van Dyke has always been known for being an affable, warm-hearted man in a business that's often defined by the difficult and self-absorbed. Lately, he's developed quite the reputation of being incredibly youthful for the ripe old age of 95.
Recently, he was captured singing "Chitty Chitty Bang Bang" from his film of the same name at a deli.
---
Dick Van Dyke singing "Chitty Chitty Bang Bang" in a restaurant is the content we all need right now! https://t.co/kGvqCgLvPe

— Giles Paley-Phillips (@Giles Paley-Phillips)1616618025.0
Two years ago, he was captured dancing in a department store.
Few things are better thn 93 year old Dick Van Dyke dancing at a dept store………… https://t.co/Pk5NwBebc3

— 🇳🇱Boomsday Device🇨🇿 (@🇳🇱Boomsday Device🇨🇿)1566255922.0
Here's Van Dyke dancing to "Step in Time" from "Mary Poppins" at 90.
Dick Van Dyke Dancing age 90 www.youtube.com
Van Dyke is best known for playing Burt the chimney sweep in Disney's 1965 classic "Mary Poppins" but has had a long, storied career which includes his groundbreaking '60s sitcom "The Dick Van Dyke Show" and the films "Bye Bye Birdie" and "A Night at the Museum."
In his memoir "Keep Moving" he says that the love of dance has kept him young. "If I am out shopping and hear music playing in a store, I start to dance," he writes. "If I want to sing, I sing. I read books and get excited about new ideas. I enjoy myself. I don't think about the way I am supposed to act at my age — or at any age."
Van Dyke is impressing people again, this time with his generosity, although he probably didn't want anyone to know. On Tuesday afternoon he was caught by a cameraman handing out wads of cash to job seekers at the Malibu Community Labor Exchange in Los Angeles.
Tip your hat to one of the good guys: Dick Van Dyke, 95, hands out wads of cash to people in need in Malibu… https://t.co/EUDyhQXizc

— Susan Bernstein (@Susan Bernstein)1617219496.0
According to its website, The Malibu Community Labor Exchange is "a community-created nonprofit organization that provides an organized and supportive place for the people of Malibu to hire and be hired, creating opportunities for the unemployed to build independence and self-sufficiency through work."
Malibu is an extremely affluent beachside community that's known for being a laid-back enclave that caters to celebrities.
Van Dyke stunned the job seekers by pulling up in his car and passing out cash to the people waiting in line.
The actor's generosity comes at a time when many are experiencing hard times due to the COVID-19 virus.
It's unknown how much money that he handed out, but photos taken at the Labor Exchange showed the recipients were excited to see him. The actor wore track pants, sneakers, a green fleece jacket, and a kiss-patterned face mask for protection.
Van Dyke is no stranger to giving back to the community. For over 20 years he has worked as a volunteer at Los Angeles' century-old shelter, The Midnight Mission. He has also been a spokesperson for the National Reye's Syndrome Foundation and the Cell therapy Foundation.
Recently, Van Dyke has worked as a consultant on Disney's "Wandavision" which plays homage to "The Dick Van Dyke Show." He's also recently appeared in "Mary Poppins Returns" and the TV series "Kidding," alongside Jim Carrey.