BuzzFeed CyberS
Actor Annie Wersching Of "24" And "Runaways" Has Died At 45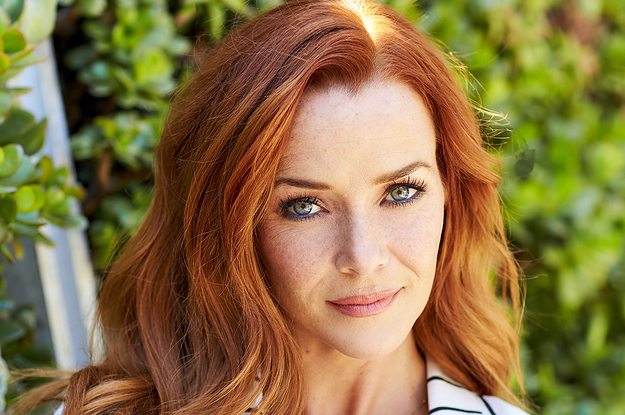 Actor Annie Wersching, known for roles in 24, Runaways, and The Last Of Us video game, has died at age 45 from cancer.
Her publicist confirmed her death to BuzzFeed News, and her husband released a statement.
"There is a cavernous hole in the soul of this family today," her husband, Stephen Full, said in a statement. "But she left us the tools to fill it. She found wonder in the simplest moment. She didn't require music to dance. She taught us not to wait for adventure to find you. 'Go find it. It's everywhere.' And find it we shall."
Friends set up a GoFundMe to support Full and the couple's sons, Freddie,12, Ozzie, 9, and Archie, 4. Wersching had been diagnosed with cancer in summer 2020, but she chose to keep it private, fundraiser organizer Ever Carradine wrote.
"She wanted to protect her boys. She wanted to get better so she could continue working. And honestly, she just didn't really want to talk about it. She wanted to live her life, on her terms, and be with her family."
A familiar face on TV since the 2000s, she appeared on 80 episodes of General Hospital as Amelia Joffe. Other memorable roles included Renee Walker on 24, Lily Salvatore on The Vampire Diaries, Leslie Dean on Runaways, and Julia Brasher on Bosch. Wersching most recently Rosalind Dyer on The Rookie and the Borg Queen on Star Trek: Picard.
Her career also included voice acting, and she played Tess in The Last Of Us video game.
"Annie lived for her family," Carradine wrote on the GoFundMe page. "She loved her work and cherished her friends, but Steve and the boys were her absolute everything."