upworthy CyberS
Adorable Nigerian dog festival is changing the stereotypes surrounding Africans and dogs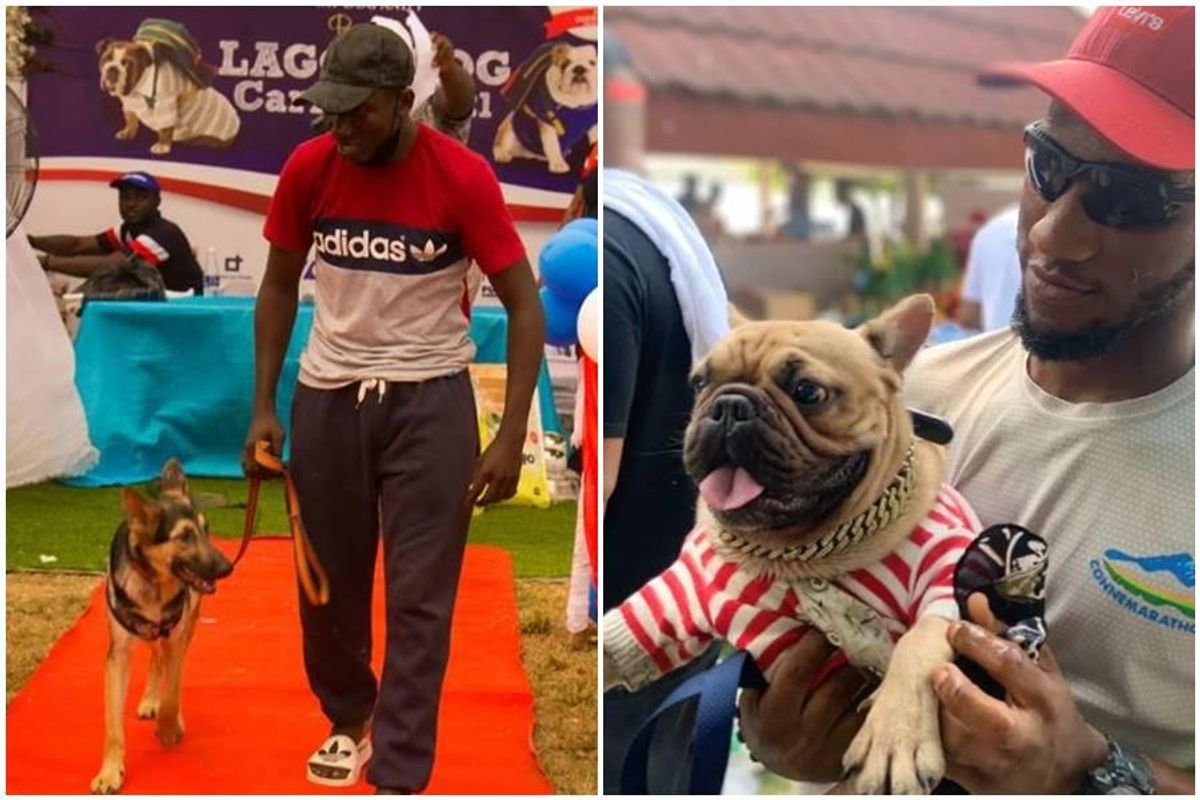 Nigeria is far behind the rest of the world when it comes to its treatment of dogs. It is one of the few countries left in the world where they are sold for their meat and many people who do own dogs keep them for protection, instead of as pets.
Matthew Nash, a lead researcher of an in-depth Dog-Friendly Country Index, ranked the country 45 out of the 51 on a list of dog-friendly countries. For the list, countries are ranked based on animal rights, pet-friendly hotels, veterinarian availability, animal protection, risk of rabies, recognition of animal sentience and animal companionship.
The good news for Nigeria and its dogs is that Jackie Idimogu, animal rights activist and organizer of the Lagos Dog Festival, is working to change her country's relationship with dogs and doing it in a very adorable way.
---
For the past four years, the Lagos Dog Festival has been a way to change stereotypes of how Africans treat dogs by throwing a carnival that brings dog lovers and their furry pals together. The carnival's main event is the Dog of the Year competition where the canines, dressed to the nines, take a walk on the red carpet.
The competition encourages dogs and their human companions to look their best while they strut their stuff.
"Since the dogs cannot express themselves vocally by saying thank you, we created Lagos Dog Carnival to create the humans that take care of these dogs, and also give awards to these dogs, it's a way of appreciating people for the love they show to their animals," Idimogu told Africa News.
This year's competition saw a bunch of different breeds. Siberian huskies, American Staffordshire terriers, American Eskimos, Neapolitans, French bulldogs, Maltipoos, poodle crossbreeds and golden retrievers all strutted their stuff on the red carpet.
This year's winner was Pasha, a 6-year-old Caucasian shepherd mix. He dazzled judges with his red and black outfit and black sunglasses. His look was perfect for this year's theme, "Splashes of Colors."
"I chose red because it is vibrant, it is royalty, it is majestic just like him," his owner Hadiza Seidu said, according to Yahoo.
Pasha may have won because he and his owner are festival regulars.
"I would say we are like veterans because this is our fourth edition, so we've been coming to the carnival since 2019 and it feels really good and we look forward to it because it's an opportunity for us to interact with other dogs, for me to meet other dog lovers and for him to get to socialize, so, I always look forward to it," Seidu told Africa News.
Idimogu is happy with how the carnival is changing minds in Nigeria. "I have been able to make humans understand that dogs are not for guards like they are not just to be kept at the gate or outside the compound," Idimogu said.
"I am happy to say that Nigerians are beginning to understand the love language of these animals," she continued.