dailydot
After blaming hacker for 'Islamic State' tweet, U.S. special forces admits it was its own screw-up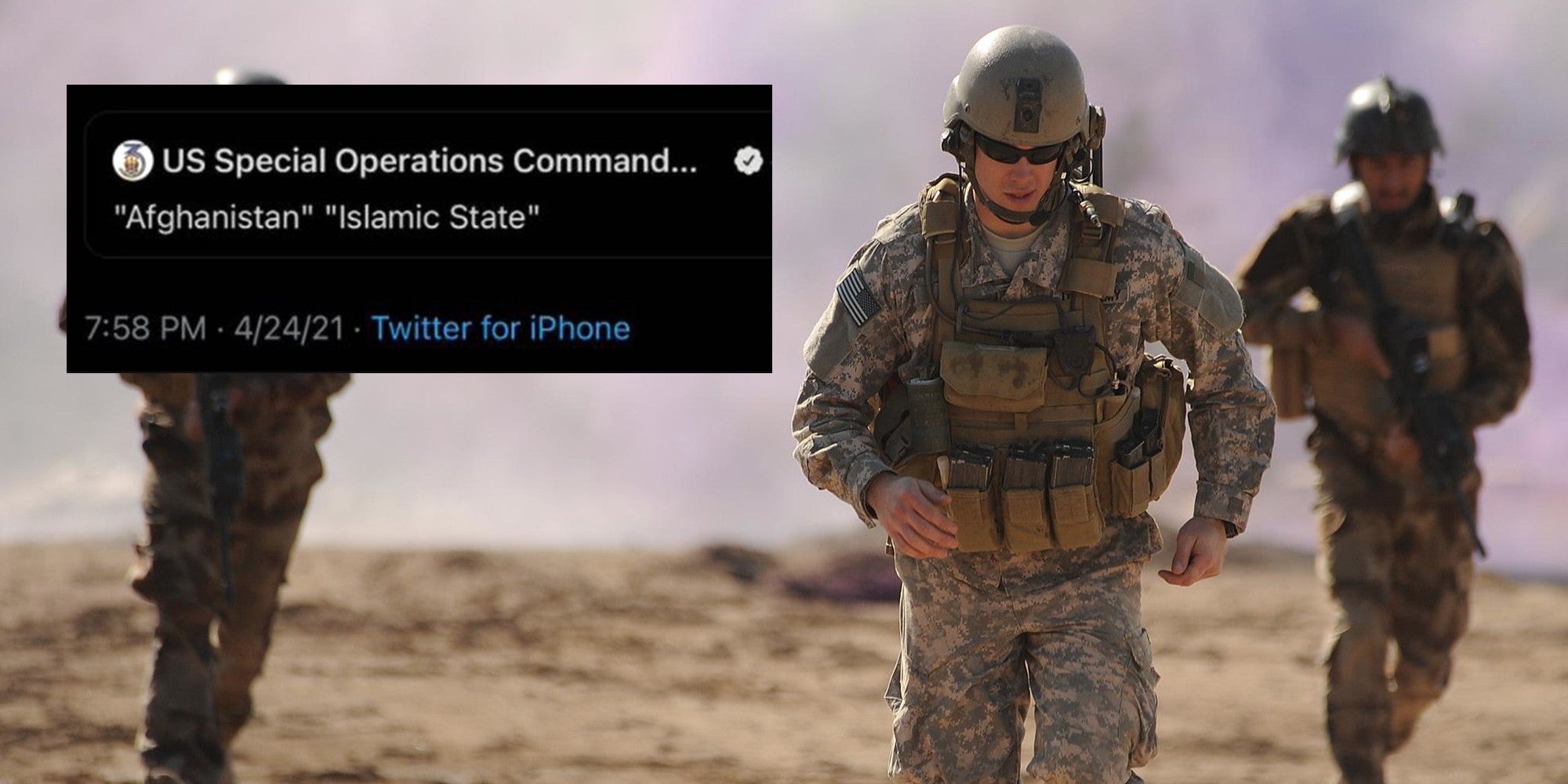 U.S. Special Operations Command Central (SOCCENT) has admitted that its bizarre tweet over the weekend was not the result of a hacker as initially claimed.
Responsible for planning special operations throughout the Middle East, Central Asia, and South Asia, SOCCENT stirred confusion on Saturday after sharing a tweet that included the words "Afghanistan" and "Islamic State" in quotations.
SOCCENT later deleted the tweet and released a statement blaming the incident on a hacker.
"In the past 12 hours someone hacked our unit's official account and tweeted a misleading message," @USSOCCENT tweeted. "We apologize for any confusion or insensitive content."
But given the nature of the tweet, many were skeptical that a hacker was to blame.
In response to inquires on Monday from Task & Purpose journalist Jeff Schogol, Army Maj. Tony Hoefler admitted that the tweet had actually been a simple mistake.
"After review, it was determined our Twitter account was not hacked and a social media administrator inadvertently tweeted the words while conducting a search for current topical events," Hoefler said. "We are reviewing our internal processes to refine our social media practices. No security breach took place and we apologize for any confusion this may have caused."
The incident is far from the first time that a Twitter account linked to the U.S. armed forces has resulted in confusion online.
Just last month, U.S. Strategic Command (USSTRATCOM), the agency responsible for the U.S. nuclear arsenal, likewise sent out a confusing tweet: ";l;;gmlxzssaw."
The strange messages was latched onto by followers of the QAnon conspiracy theory who claimed that the tweet actually contained a secret message.
A FOIA request filed by the Daily Dot discovered, however, that the command's social media manager had momentarily left his computer unattended, resulting in his infant child taking over the keyboard.
The post After blaming hacker for 'Islamic State' tweet, U.S. special forces admits it was its own screw-up appeared first on The Daily Dot.