dailydot
Amazon employees accuse company of trying to 'cover up' alleged suicide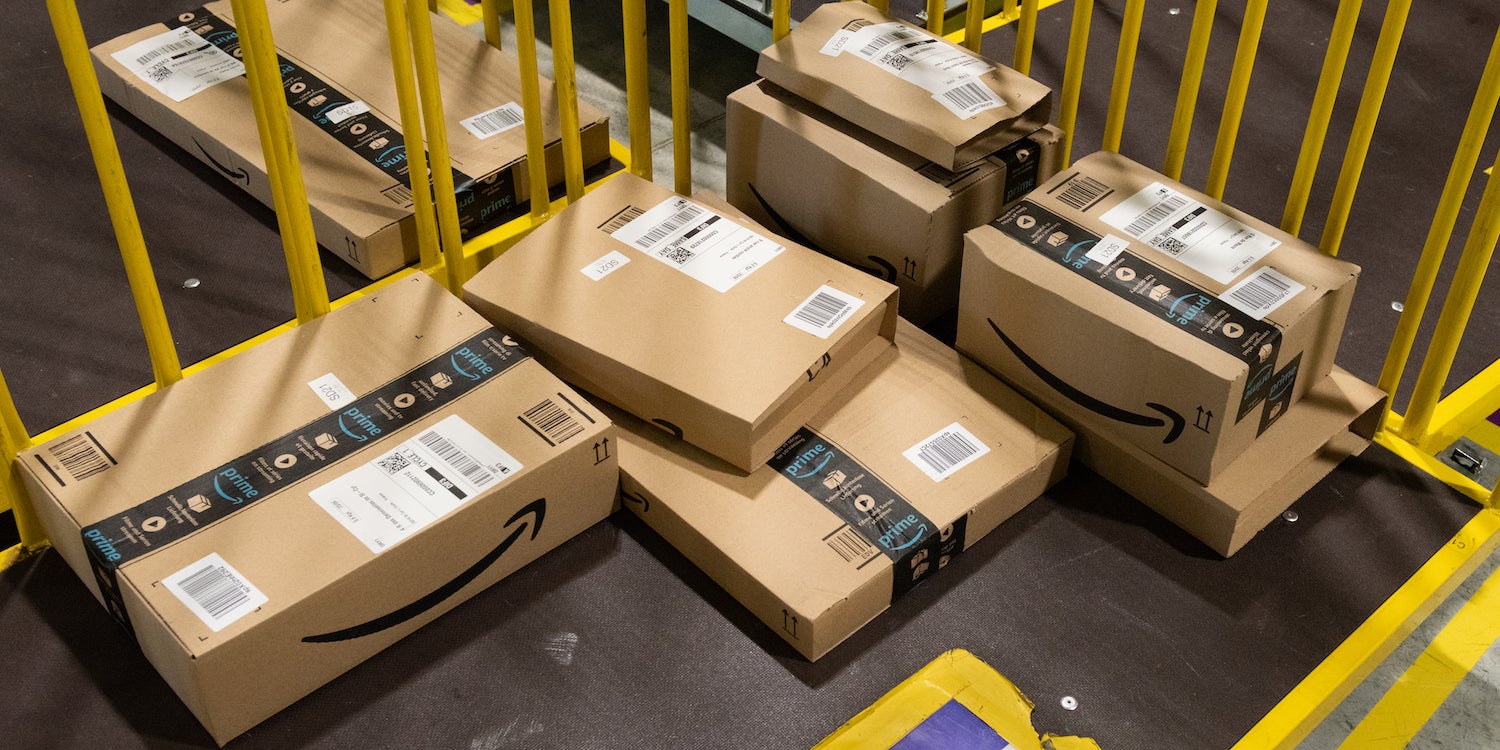 Amazon employees on social media have accused the retail giant of trying to "cover up" a potential death by suicide in one of its facilities on Monday. 
A man who appeared to have "fallen or jumped" from the fourth level of the LAS7 fulfillment center in Las Vegas was pronounced dead early Monday morning, NBC News reports. 
"Detectives were called out, and cause and manner of death will be revealed by the coroner," North Las Vegas Police Department spokesman Alexander Cuevas told the network. 
On Twitter and Reddit, several Amazon employees claimed they heard the death was a suicide, though the nature of the death is still unconfirmed.
Amazon spokesperson Lisa Levandowski said the company sent employees home with pay shortly after the incident and offered grief counseling for those affected. "We're deeply saddened by this tragic incident," she told NBC News. "Their family and loved ones are in our thoughts, and we're supporting our employees during this difficult time."
But Amazon employees on social media expressed their dissatisfaction with the company's response to the tragedy. Twitter user @astroIogee, who goes simply by Adrian, shared the text they received from the company. It read: "Hello Aviators, LAS7 experienced a incident that required day shift employees to be sent home. If you are night shift, please do NOT report to work tonight. All time for days and nights shifts 3/1 will be paid. LAS7 does plan to open with regular business hours 3/2. Thank you and know we appreciate and value you." 
"The fact that someone committed [sic] suicide this morning in the amazon warehouse i work at and they're trying to cover it up…. & continuing work tomorrow like nothing happened????" Adrian tweeted. They told the Daily Dot that they have not heard anything else from Amazon about the incident—"only the text message I posted. Which didn't actually address the situation."
@astroIogee told the Daily Dot that day shift workers were not sent home until nearly three hours after the incident took place.
"It happened in the morning right before dayshift was starting at 7:45am The process assistants told the associates, while the managers didn't mention a suicide at all. They also had only sent one department home at first (the department it happened in), but everyone else wasn't sent home until 10:45am," they said.
In a Reddit thread, other Amazon workers expressed their condolences for the late employee and commiserated about the pressures of the job.
"It's honestly so sad how emotionally and physically draining this job is and no one listens to us but we're trapped working there cause hardly anyone pays around this much and we can't quit," u/omgmochii wrote. "It's gotten to the point where people actually take their lives and it's heartbreaking."
u/shadowfire2121 wrote, "Lemmie tell you something. [Amazon] might sit there and claim mental illnesses for liability, but you do not have to be already dealing with issues for amazon to break you mentally."
Amazon did not immediately respond to the Daily Dot's request for comment.
The post Amazon employees accuse company of trying to 'cover up' alleged suicide appeared first on The Daily Dot.