dailydot CyberS
AOC says Republicans are 'torn' between denouncing and embracing QAnon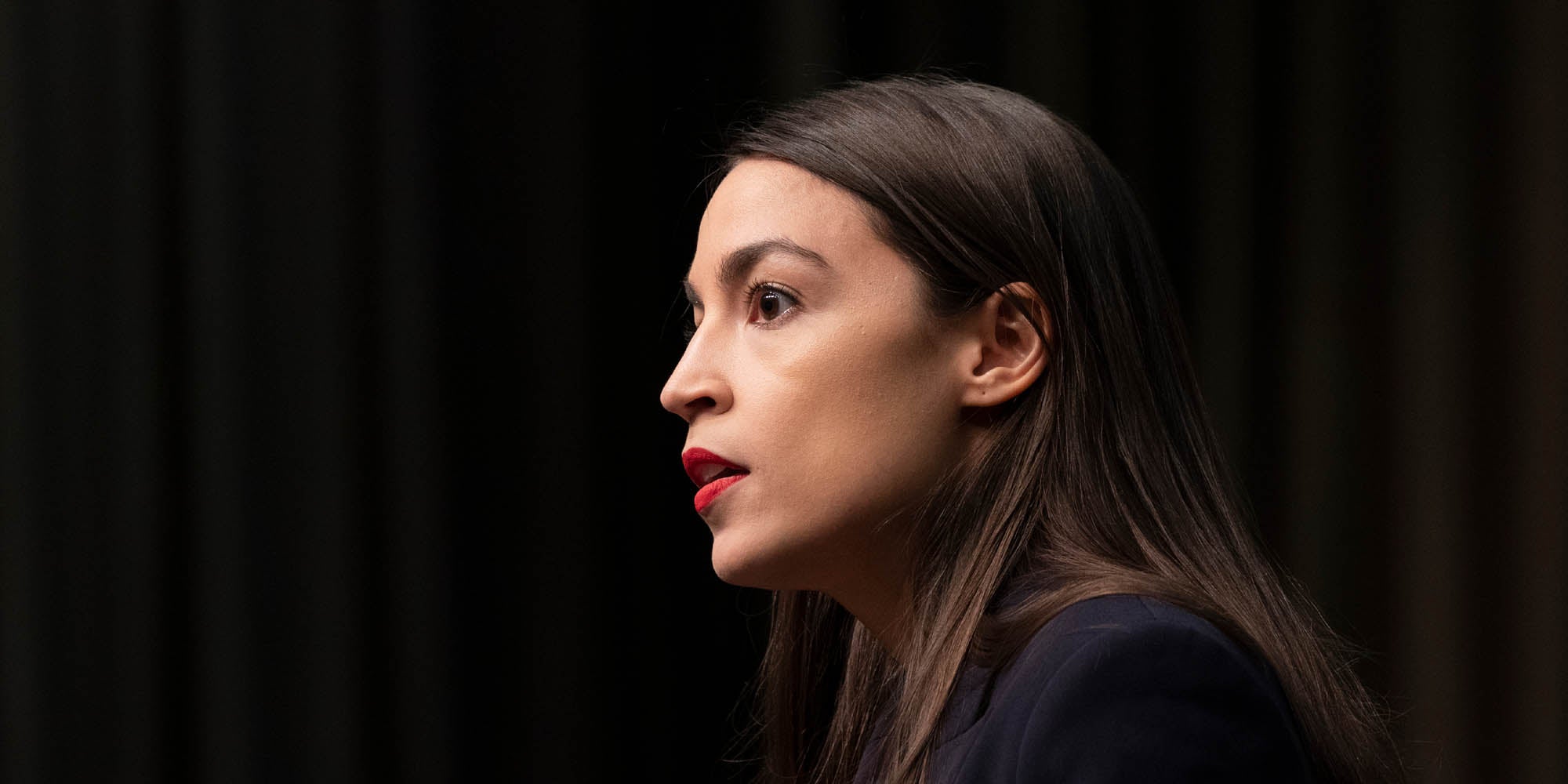 Rep. Alexandria Ocasio-Cortez (D-N.Y.) said that Republicans "don't know what they have on their hands" with the QAnon conspiracy theory.
The New York lawmaker made the remarks while speaking with the Daily Dot on Wednesday. She said the Republican party is "clearly very torn between embracing it and denouncing it."
Ocasio-Cortez also noted that the response to the conspiracy theory has differed in Congress, saying that Senate Republicans have denounced QAnon while House Republicans "seem to be interested in embracing it."
While QAnon spent years relegated to the more fringe corners of the internet, it has become more mainstream in the past year with the insurrection of the Capitol and, more recently, the Democratic-led effort to remove Rep. Marjorie Taylor Greene (R-Ga.) from her committee assignments.
Greene publicly espoused QAnon theories on numerous occasions before she came into Congress and as recently as last July said of the mysterious online Q figure: "I've only ever seen patriotic sentiment coming out of that source."
The House is set to expel Greene from her committees on what is likely to be a largely party-line vote. Hours before the final vote on that move, Greene said that she stopped believing in QAnon after "finding misinformation, lies, things that were not true in these QAnon posts," a transition that she dated to 2018.
House Republican leader Kevin McCarthy was unwilling to remove Greene from all of her committee assignments. Greene sits on the House Education and Labor Committee and the Budget Committees. McCarthy said that he told Democrats that he was willing to remove Greene from her role on the House Committee on Education and Labor.
Ocasio-Cortez took issue with the Republicans slow-walking on QAnon, telling the Daily Dot, "they have shown a track record of thinking they can wink and nod to this but keep it under control but it has increasingly not gotten under control, it's gotten increasingly out of control."
She added: "Politically speaking, it seems as though Kevin McCarthy is more interested in trying to protect and wield this."
The New York lawmaker's remarks echoed previous comments that she made over the summer to the Daily Dot, saying in August, "I mean, the allowance of misinformation and disinformation to be widespread and frankly the Republican encouragement of that has now kind of created this ecosystem that they no longer feel they have control of."
The post AOC says Republicans are 'torn' between denouncing and embracing QAnon appeared first on The Daily Dot.