dailydot CyberS
AOC says Republicans urging her to 'move on' from Capitol riot are using 'tactics of abusers'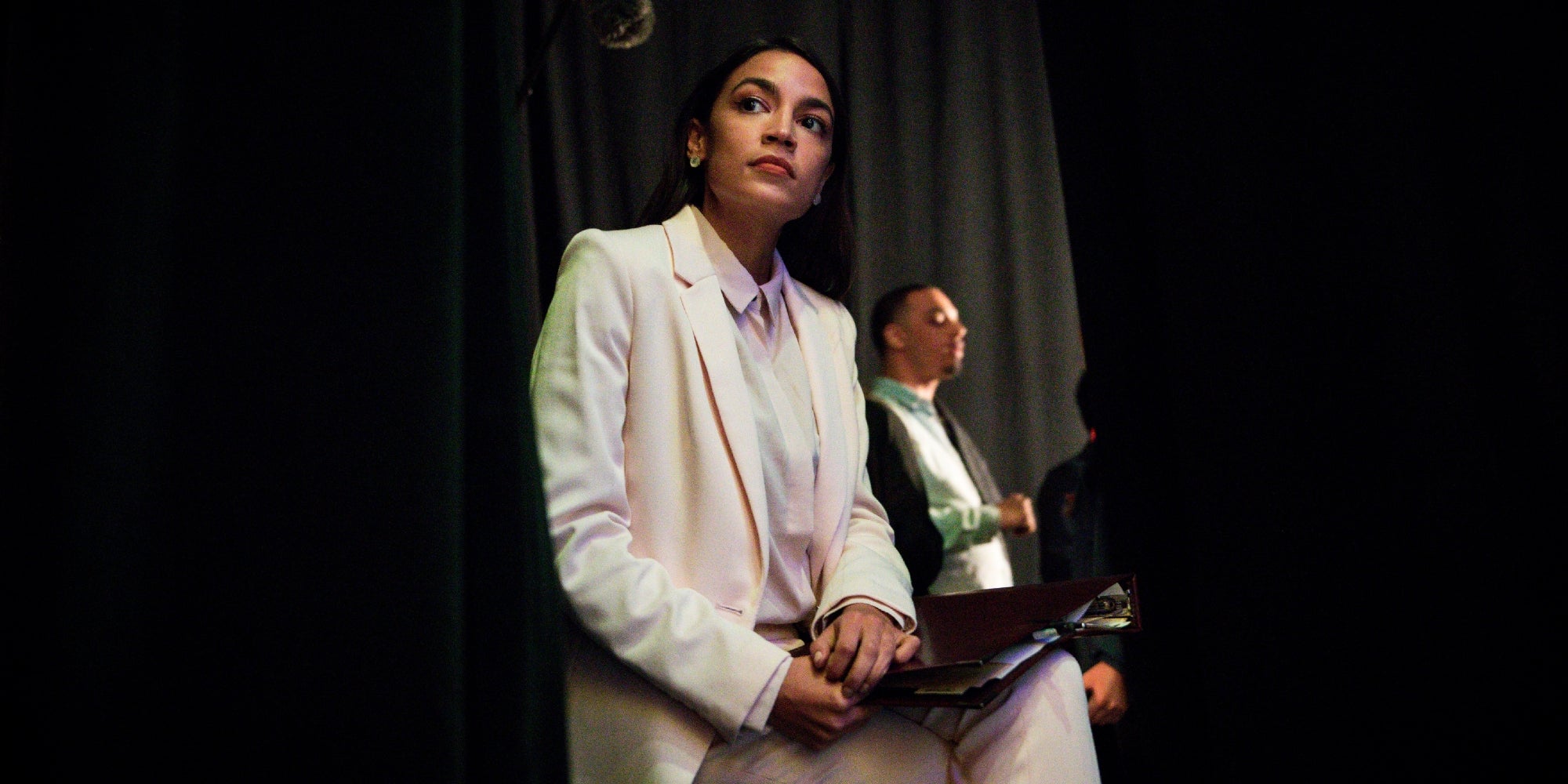 Rep. Alexandria Ocasio-Cortez (D-N.Y.) revealed that she is a survivor of sexual assault while discussing the Capitol riot on Instagram Live last night.
As she detailed the trauma of surviving the Jan. 6 riot, Ocasio-Cortez made connections to the trauma she already carried with her. She said Republican members of Congress who urged their Democratic colleagues to "move on" or "forget" what they went through were employing "the same tactics of abusers."
"The reason I say this, and the reason I'm getting emotional in this moment, is because these folks who tell us to move on, that it's not a big deal, that we should forget what's happened, or even telling us to apologize—these are the same tactics of abusers," Ocasio-Cortez said. "And I'm a survivor of sexual assault. And I haven't told many people that in my life."
"But when we go through trauma, trauma compounds on each other," she continued. "And so, whether you had a negligent or a neglectful parent, or whether you had someone who was verbally abusive to you, whether you are a survivor of abuse, whether you experience any sort of trauma in your life, small to large—these episodes can compound on one another."
Over the course of more than an hour on Instagram Live, Ocasio-Cortez explained in vivid detail the terror of hiding in an office bathroom as someone demanded to know where she was.
Ocasio-Cortez said she had just returned from receiving her second dose of the COVID-19 vaccine when the protest outside the Capitol began escalating. She was alone with her legislative director at around 1:01pm when loud bangs began echoing from the hallway.
"I hear huge violent bangs on my door and then every door going into my office," she said. "Like someone was trying to break the door down."
Ocasio-Cortez took refuge in the bathroom attached to her legislative director's office. As she hid, she could hear a voice asking, "Where is she? Where is she?"
"I have never been quieter in my entire life," she said. "I held my breath. This was the moment where I thought everything was over."
"I thought I was going to die."
Thankfully, the man turned out to be a Capitol Police officer, rather than a member of the attempted insurrection. Still, Ocasio-Cortez described feeling unnerved by the man's intensity, noting that he seemed to view her with "anger and hostility."
The officer assisted Ocasio-Cortez and her staffer as they fled the offices for another building, unidentified for security purposes. Once in the recommended building, she and her staffer were left with nowhere to shelter, even as they could hear the escalating tension outside.
They were saved from their frantic search by Rep. Katie Porter (D-Calif.), who was returning to her office with a cup of coffee. The trio sheltered in Porter's office for hours, until the threat passed and they were allowed to complete their certification of the election results.
Despite the panic of the day, Ocasio-Cortez says she and her staff anticipated the violence, as the weeks leading up to Jan. 6 were rife with tension.
"On Monday we were already, as members of Congress, having heightened interactions with these people," she said. "So anyone who tells you that we couldn't have seen this coming is lying to you. Anyone who's gone on the record and said that there was no indication of violence has lied. There were so many indications of this leading up to that moment."
On Twitter, Ocasio-Cortez thanked people for listening and criticized the people urging her and her colleagues to "move on."
"My story isn't the only story, nor is it the central story of what happened on Jan 6th," she wrote. "It is just one story of many of those whose lives were endangered at the Capitol by the lies, threats, and violence fanned by the cowardice of people who chose personal gain above democracy."
"Thanks for making the space for me, and hope we can all make space for others to tell their stories in the weeks to come," she continued. "And to those who wish to paper over their misdeeds by rushing us to all 'move on'—we can move on when the individuals responsible are held to account."
H/T CNN
The post AOC says Republicans urging her to 'move on' from Capitol riot are using 'tactics of abusers' appeared first on The Daily Dot.