upworthy CyberS
Betty White fans have donated more than $12.7 million to animal shelters since she passed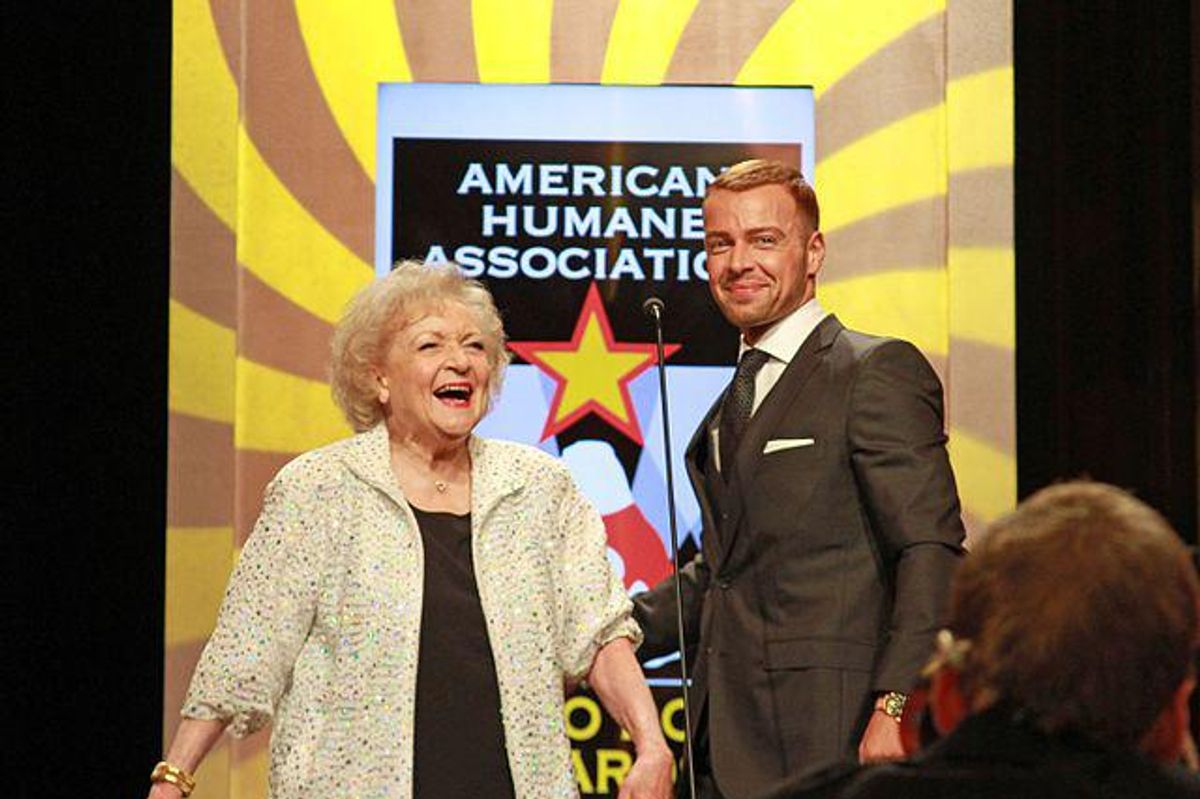 Social media can feel like a mixed bag sometimes, so it's nice to be reminded that our constant connectedness can be used as a force for good.
Fans of the late, great Betty White have proven that point with the overwhelming success of the #BettyWhiteChallenge.
When Betty White passed away on December 31, 2021, the world let out a collective, "Well, damn." Everyone knew it was going to happen sometime—she was 99 years old, after all—but people hoped she'd make it to her 100th birthday, which was a mere couple of weeks away.
After her passing, fans wanted to do something to honor her. White had been an outspoken animal lover—a "zoo nut," as she called herself—and did a lot of work for animal welfare when she was alive. So prior to her birthday, January 17, a campaign emerged on social media to raise money for animal shelters and rescues in her honor. No one knows who started it, but it was dubbed the #BettyWhiteChallenge and it soon spread to all corners of the internet.
---
On January 21, Variety reported that $12.7 million had been raised via Facebook and Instagram, according to parent company Meta. The money was donated by more than 390,000 people.
Best Friends Animal Society shared a video shared by Betty White's publicist on January 18 with a final message to her fans, writing, "We are so very grateful for all Betty White did for animals in need during her lifetime.
We were absolutely blown away by the support we received during the #BettyWhiteChallenge and can't thank everyone enough for their donations. At last count, we raised over $340,000, which will make a huge difference in the lives of homeless pets across the country. Thank you, Betty White!"
So many Humane Society locations and other animal welfare organizations shared the incredible donations they received in Betty White's name.
From hundreds to thousands to tens of thousands of dollars, animal shelters and rescues received a deluge of donations thanks to Betty White's life of service to animals and reputation for being an all-round delightful human being. She will be missed, but she leaves an incredible legacy, which now includes thousands more animals who are being better cared for thanks to her influence.