dailydot
Cardi B accused of plagiarism for 'Up' lyrics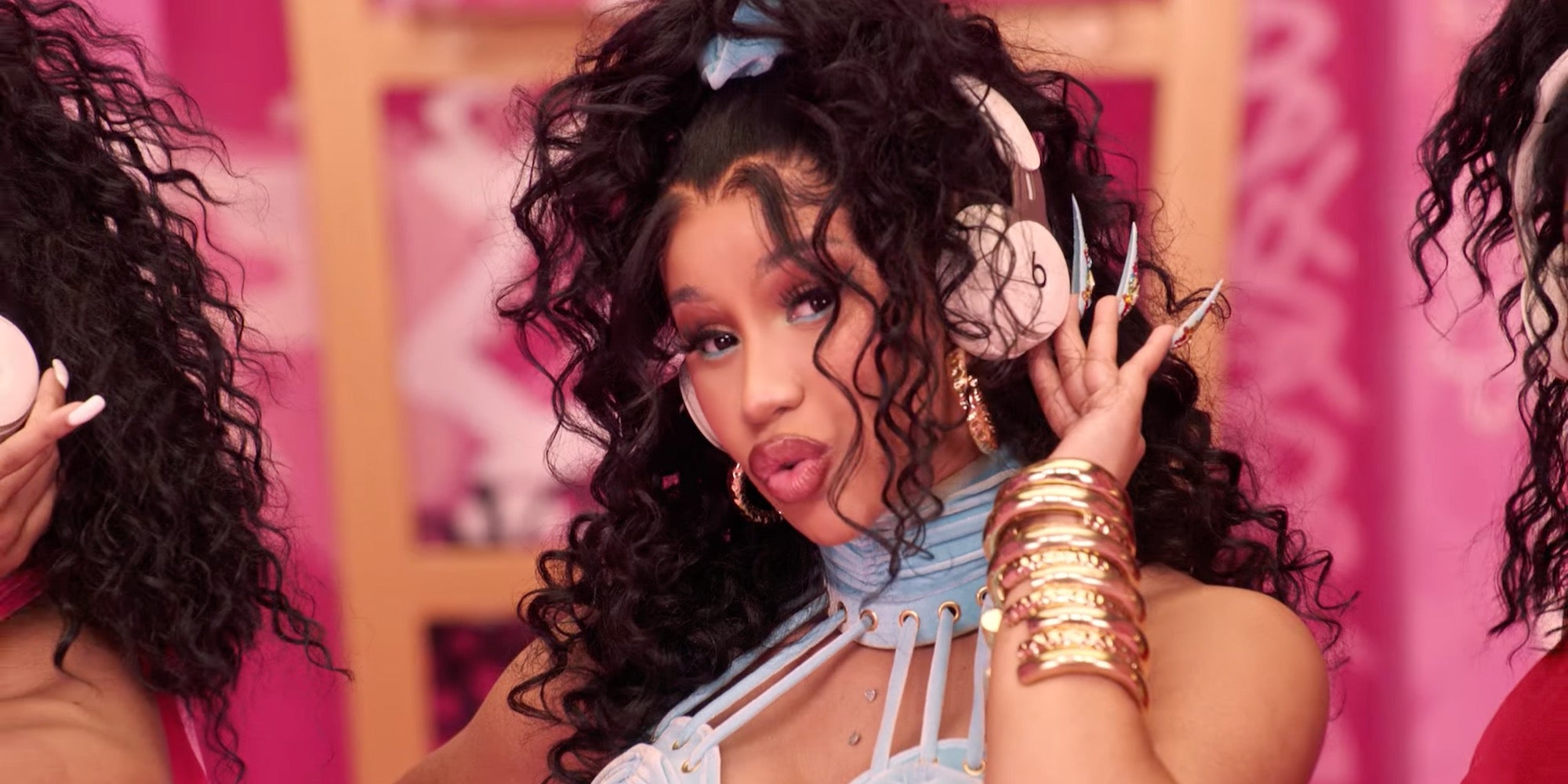 On Thursday night, Cardi B released the audio and music video for "Up," but just hours after she debuted her latest single, she's already facing accusations of plagiarism.
Since debuting, "Up" is the top trending video on YouTube and has been viewed more than 3.7 million times. But according to Mir Pesos and Mir Fontane, who released the music video for a song titled "Stuck" on Sept. 15, 2020, Cardi B used the hook of their song. On Twitter, Mir Pesos posted a clip that edited the chorus of "Up" and "Stuck" with each other before both songs played side-by-side. 
"we want my money!" Mir Pesos tweeted. 
Both songs feature the lyric "if it's up, then it's stuck," and when the two songs play side-by-side, there are some similarities. It's also not the first time that Cardi B has been accused of plagiarizing lyrics; back in June, rapper Dela Wesst claimed that Cardi B stole lyrics of hers in two different guest appearances.
However, as the account @TheFactChecker8 pointed out, "Up" isn't the first time that Cardi B featured those lyrics. She offered a small preview of the song in the middle of a broadcast that she and Megan Thee Stallion streamed on Aug. 6.
That moment comes around the 10:30 mark during their live-stream ahead of the "WAP" music video dropping online, but it also predates the "Stuck" video by more than a month.
After @TheFactChecker8 found the video from the "WAP" pre-release live-stream, Cardi B shared that with her millions of followers, noting that she'd rather pay an artist money or a percentage than steal it.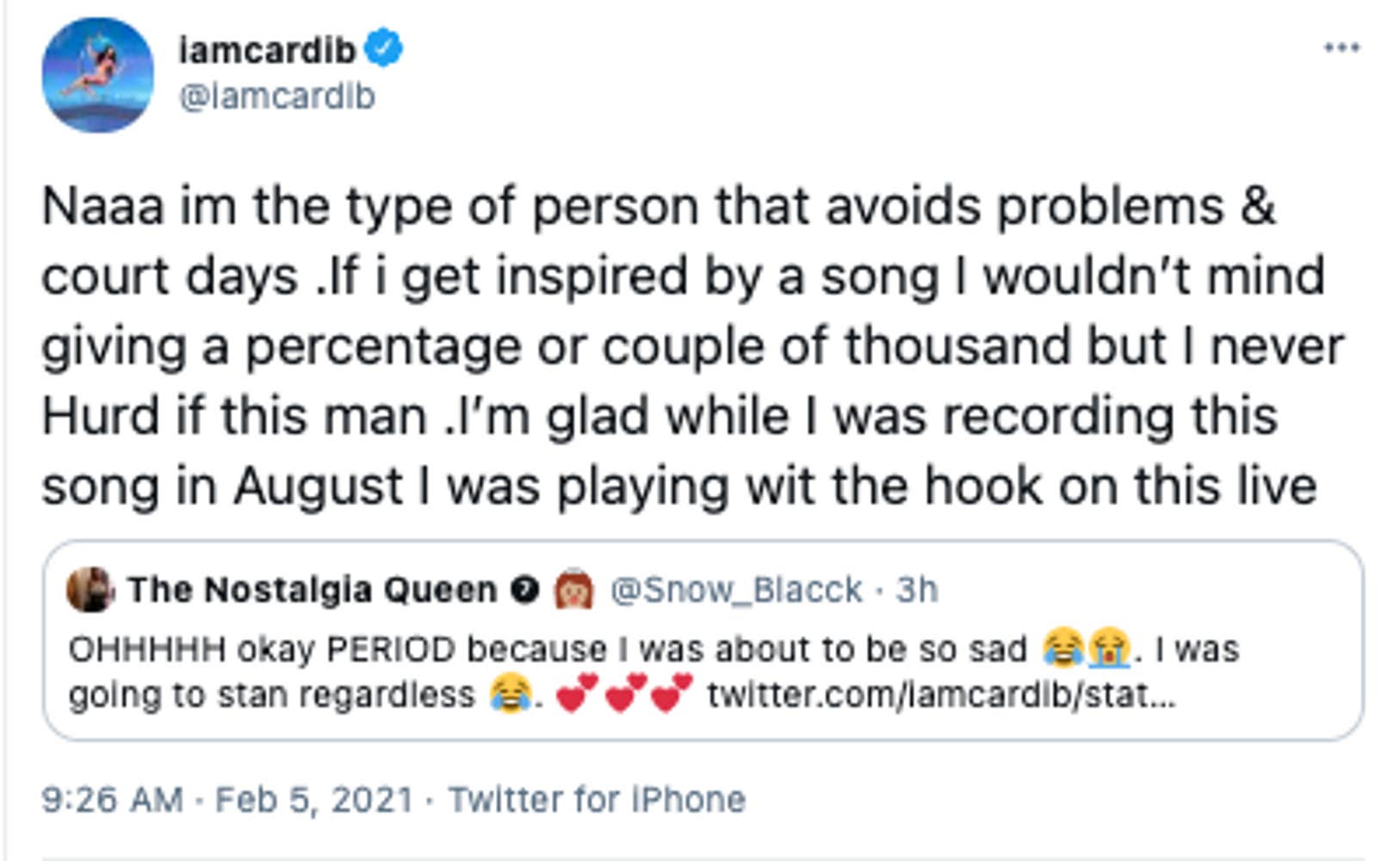 "Naaa im the type of person that avoids problems & court days," she tweeted. "If i get inspired by a song I wouldn't mind giving a percentage or couple of thousand but I never Hurd if this man. I'm glad while I was recording this song in August I was playing wit the hook on this live."
That information doesn't clear Cardi B, according to Mir Fontane, who said that he and Mir Pesos previewed their song on Aug. 6, a day before Cardi B says her live-stream took place—and recorded it even earlier than that.
@TheFactChecker8 pointed to Cardi B's schedule as an indicator that she wouldn't have had time to steal their lyrics, but there's also another possible explanation. As Genius highlighted, more than 100 songs use some variation of "if it's up, then it's stuck," noting that it's a phrase that it can "trace its roots to southern regional slang." (There is also an Urban Dictionary page for it.)
Although "Up" has only been up for a matter of hours, fans are already attempting to recreate Cardi B's dance from her music video with the #UpChallenge.
The post Cardi B accused of plagiarism for 'Up' lyrics appeared first on The Daily Dot.