dailydot
Chrissy Teigen is back on Twitter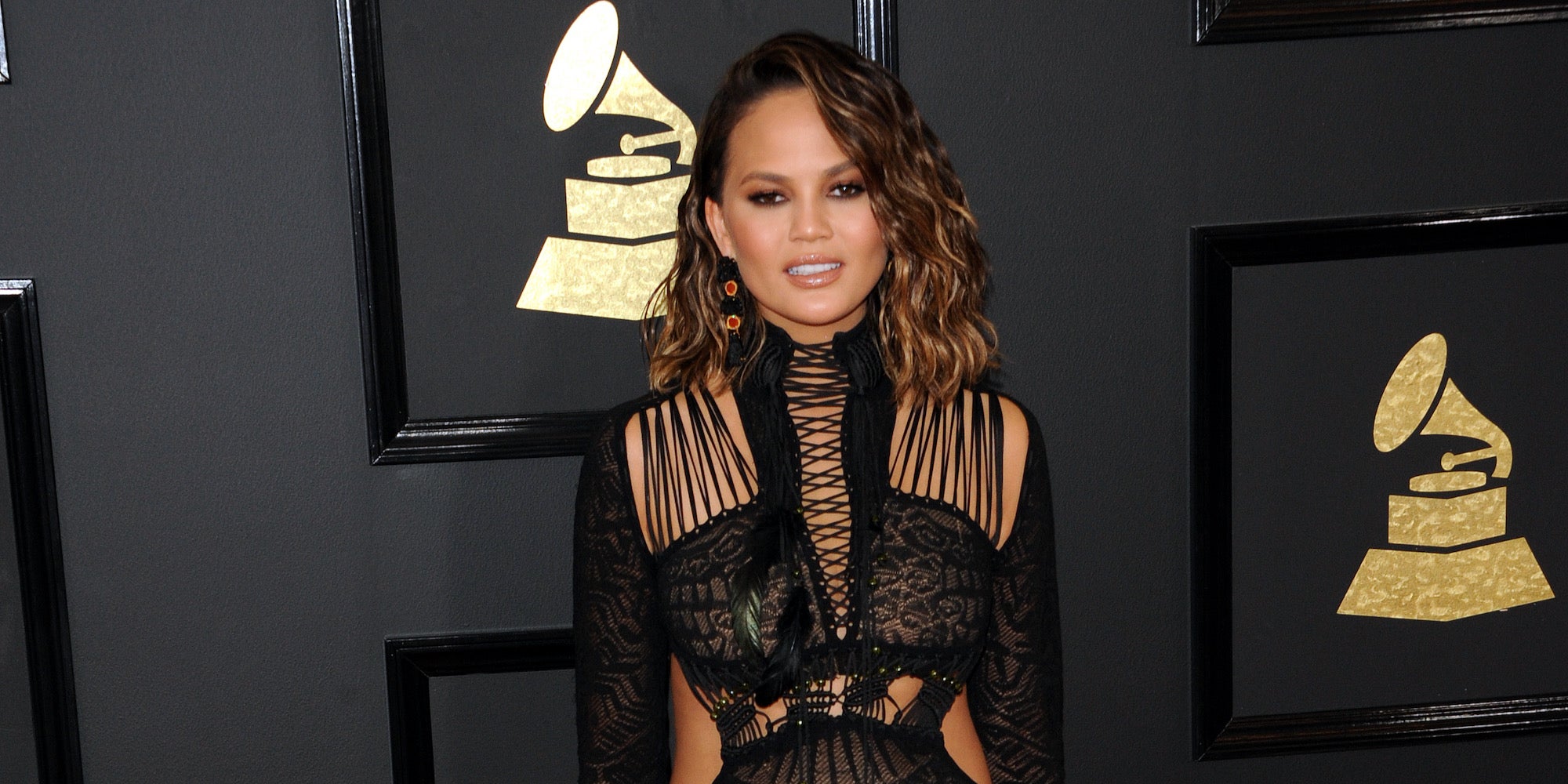 Less than a month after leaving the platform, Chrissy Teigen is making a triumphant return to Twitter.
She reactivated her account and sent her first tweets from it since leaving on Friday morning. "turns out it feels TERRIBLE to silence yourself and also no longer enjoy belly chuckles randomly throughout the day and also lose like 2000 friends at once lol," she tweeted.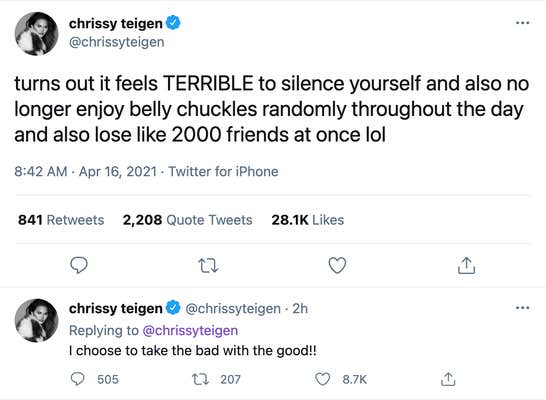 She deactivated her account on March 25. Before she did that, she posted a thread explaining why she left the platform that helped define her.
"This no longer serves me as positively as it serves me negatively, and I think that's the right time to call something," she said at the time.
She was a high-profile and very active Twitter user, someone who would spout out whatever she thought—often without the PR-friendly lens that many celebrity tweets are filtered through—to her more than 1.5 million followers. Many people cheered, especially when she would dunk on someone like Donald Trump, but that also meant that her tweets came under scrutiny. Some of those showcased how Teigen might be out of touch as a rich celebrity, but she was also harassed after posting about her miscarriage and drew ire from people who subscribed to the baseless QAnon conspiracy theory.
Upon her return, people dunked on Teigen for saying she was leaving Twitter only to return a short time later.
Some also found it incredibly relatable.
But others were happy she returned to the platform.
When asked how she's been by one of her followers, Teigen replied that she "spent weeks just saying tweets to shampoo bottles."
But she also appeared to miss Twitter, as indicated by a recent post from her husband John Legend, who sent a couple of tweets on Teigen's behalf.
The post Chrissy Teigen is back on Twitter appeared first on The Daily Dot.