dailydot CyberS
'First name Jay, last name Walk': Influencer gets himself hit by a car during live stream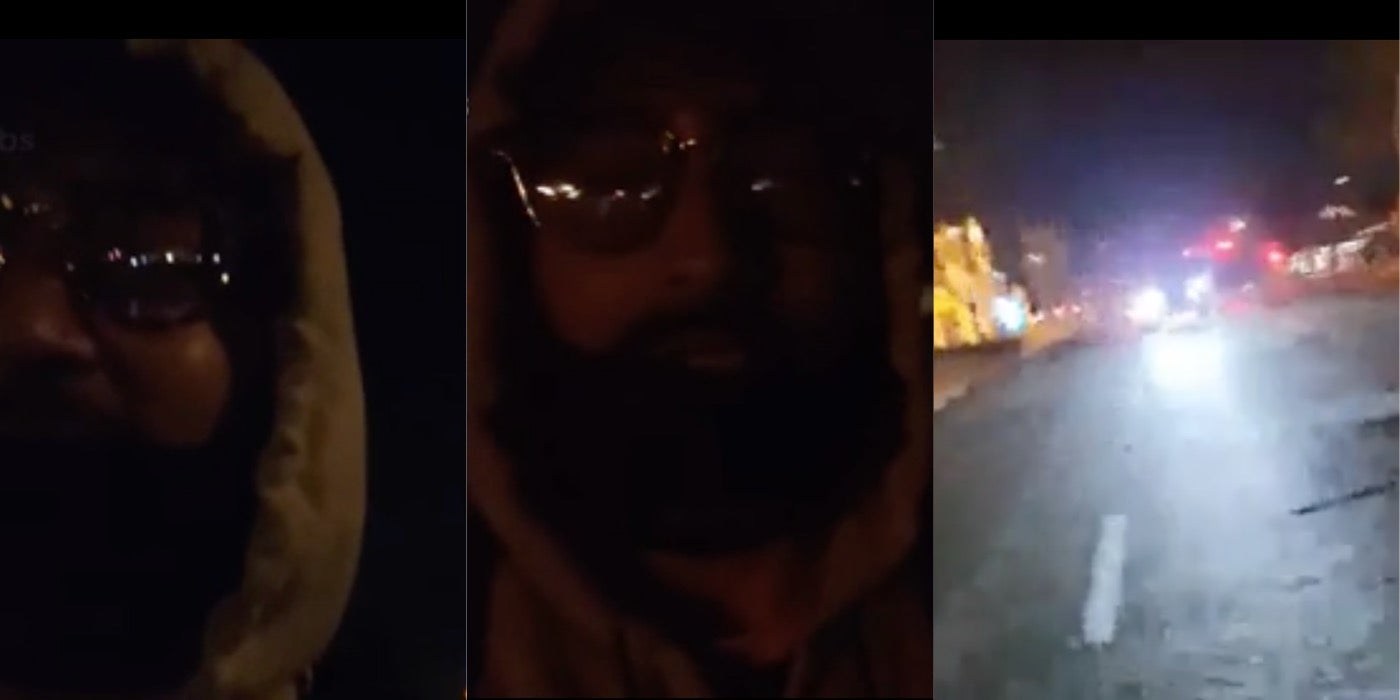 A video trending on Reddit's popular r/PublicFreakout page shows a live streamer filming himself being hit by a car in California.
The live streamer is night walking along San Marcos Blvd. in San Marcos, California, talking to a viewer named "Apollo," saying that a comment they've made makes him "want to do something stupid right now." He appears to be using Streamlabs, a platform for live-streaming. According to Reddit comments, the unidentified streamer has a YouTube channel.
He starts walking across the street, saying, "First name 'Jay,' last name 'Walk."
"You did it, Apollo; you did," he repeats, indicating he was actually going to do something stupid.
Then, he says, "Let me go see what these guys are doing; they're pulling in," and walks directly in front of a car. The vehicle comes to a screeching halt. He's dropped the phone, which shows only darkness with audio.
People come out to assist him, including what seems to be the unseen driver of the car asking an unseen woman about calling 911. The woman asks the live streamer to remain sitting and starts talking to emergency services, saying the man was hit by a car.
Toward the end, the driver is heard asking if the live streamer is OK. According to Reddit viewers who shared a since-deleted YouTube link, the streamer went on to broadcast live from a hospital.
u/Glamarchy commented on the foolishness: "Too busy trying to put on a show to pay attention to his surroundings, he's probably glad it's happened cos now he can get even more attention as a result… even live streaming in the hospital room lmfao."
The post 'First name Jay, last name Walk': Influencer gets himself hit by a car during live stream appeared first on The Daily Dot.