dailydot CyberS
Gab and TheDonald capitalize on Reddit's Wall Street Bets frenzy to get new users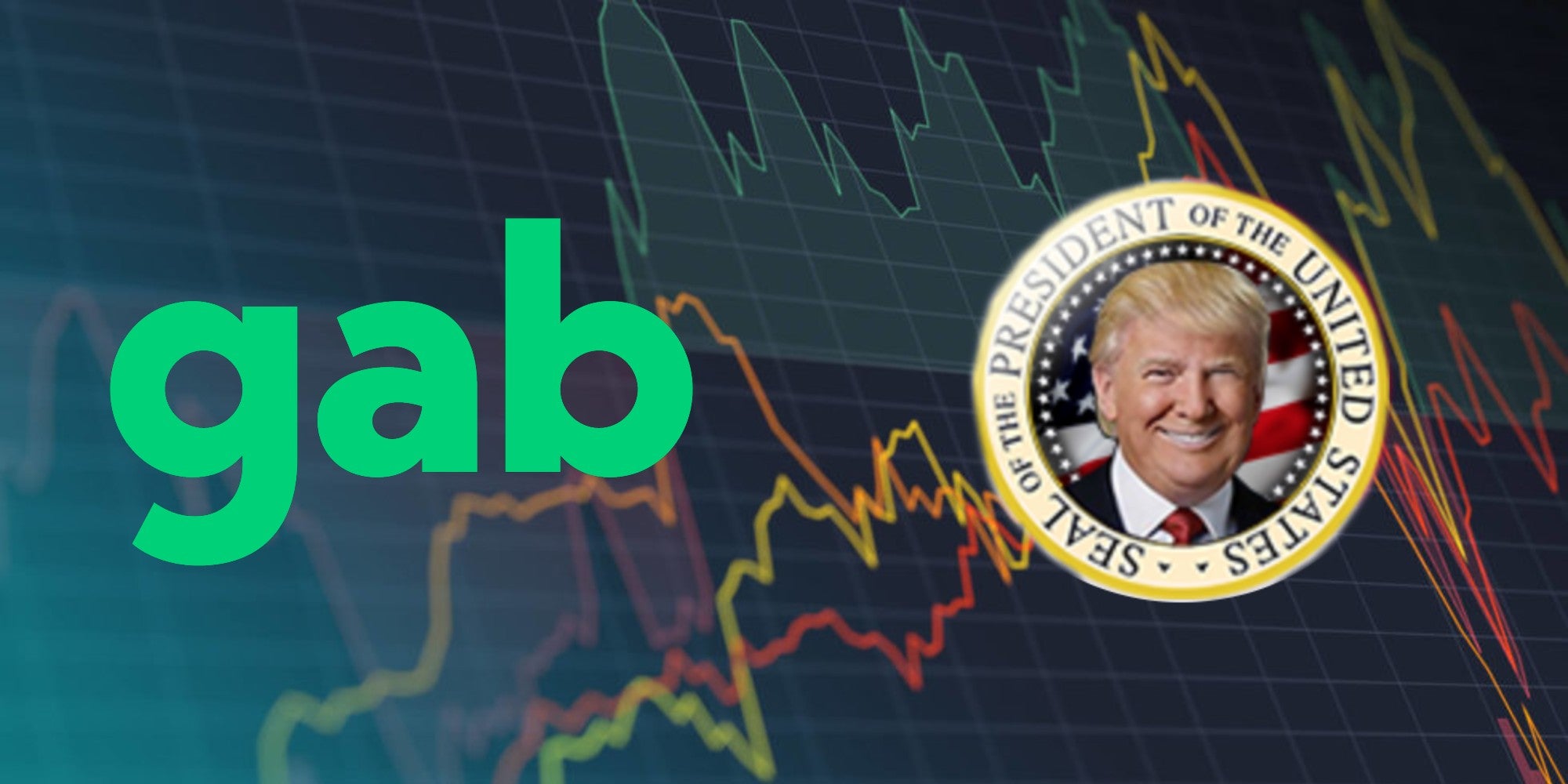 Far-right internet communities are attempting to cash in on the recent stock craze by offering refuge to Reddit users who helped inflate the value of GameStop.
Reddit's r/WallStreetBets, which has been mass-purchasing shares from the struggling video game retailer in an effort to thwart attempts by Wall Street hedge funds to devalue the company, has faced a growing number of obstacles since the campaign began.
As the stock skyrocketed in value by nearly 10,000 percent, the subreddit temporarily went private on Wednesday as moderators struggled to keep up with the influx of comments from new users.
That same day, a voice chat server for r/WallStreetBets was permanently banned by Discord over claims that it failed to properly clamp down on hate speech. The community viewed the move as suspicious, while moderators argued that Discord and Reddit failed to provide them with the tools needed to police online communities of substantial size.
The uncertainty led Patriots.win, the online forum previously known as TheDonald.win, to create an unsanctioned backup of r/WallStreetBets in an effort to bring in new users.
A user on Patriots.win alleged that numerous individuals involved with r/WallStreetBets reached out to suggest a backup be built, although they stressed that the backup would not be official.
While the new forum appears to have gained at least several hundred users, commentary suggests that the majority of members are merely Trump supporters from Patriots.win.
Gab has also offered users from r/WallStreetBets a new home, the social media site's CEO Andrew Torba stated in a now-deleted comment on Wednesday. Torba further said that "if WSB mods want to make accounts here and migrate over, I'll gladly give them mod status here."
But just like Patriots.win, Gab's attempt at growing its platform on the back of r/WallStreetBets will likewise be largely unsuccessful.
The Daily Dot reached out to moderators on r/WallStreetBets to inquire about the actions from Gab and Patriots.win but did not receive a reply.
In the meantime, the original subreddit continues to grow at a staggering pace. As of Thursday, the Reddit community boasts more than 4.8 million members. And it will likely only continue to grow.
On Thursday, multiple trading apps including Robinhood disabled the ability to purchase stocks in GameStop and several other companies while still allowing hedge funds to sell off their shares.
The move has led to bipartisan criticism, a class-action lawsuit, and has further galvanized the internet against Wall Street corruption.
The post Gab and TheDonald capitalize on Reddit's Wall Street Bets frenzy to get new users appeared first on The Daily Dot.