dailydot
Gamers are obsessed with the 'tall vampire lady' in the new 'Resident Evil' game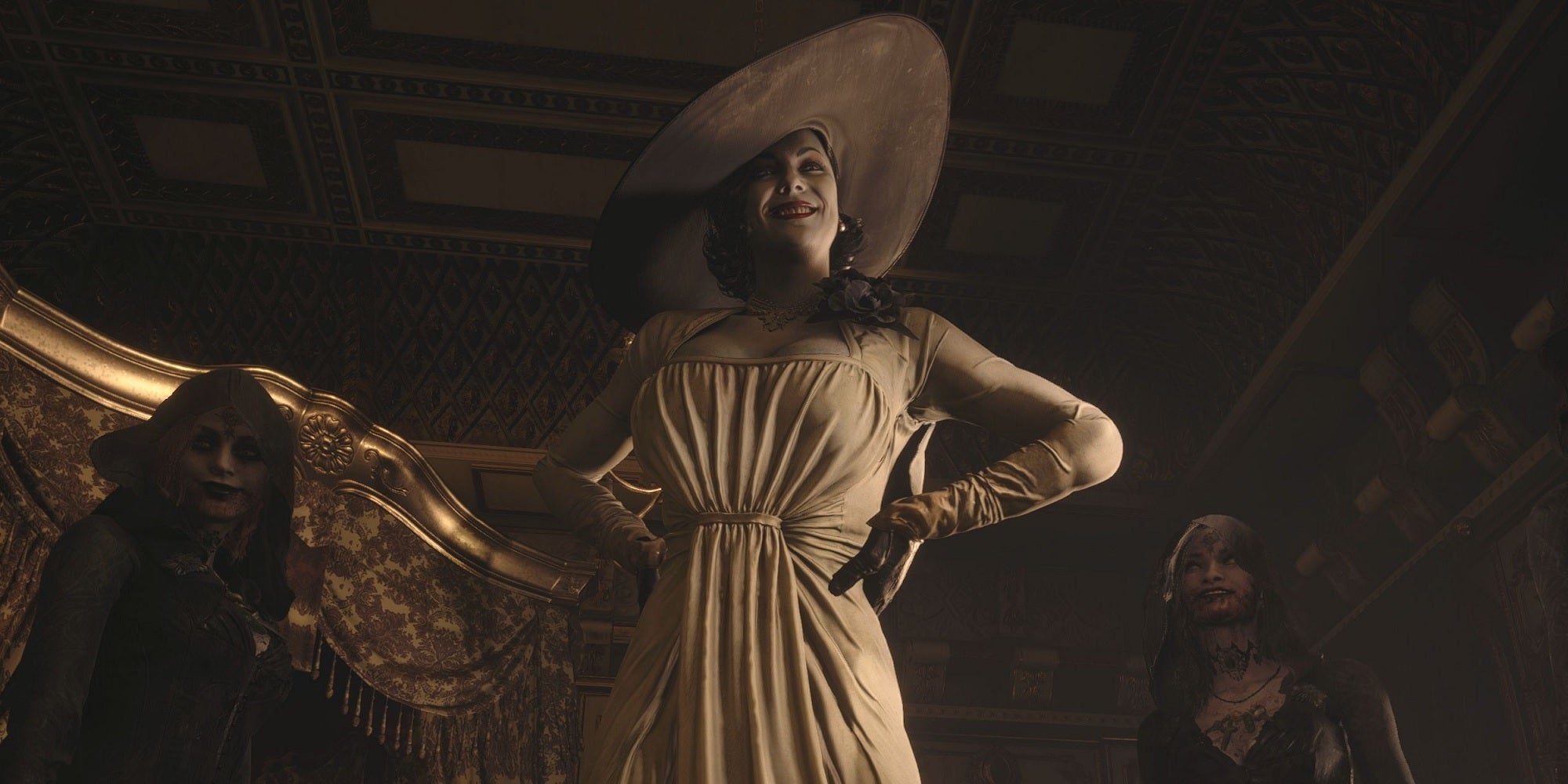 We may never know precisely what the creators of Resident Evil 8 intended for their new villain, but the response from fans has been nearly unanimous. They took one look at Lady Dimitrescu, aka the "tall vampire lady," and proclaimed: "Please step on me."
Lady Dimitrescu made her debut in a trailer last year, but she really grabbed people's attention during a PlayStation 5 gameplay demo released last week. Titled Resident Evil Maiden, the demo is a standalone introduction to the eighth game in the series, Resident Evil Village.
Lady Dimitrescu is a new villain and she has, shall we say, a pretty strong dominatrix vibe. Introduced wearing a killer outfit while lounging around her opulent castle, she looms over the protagonist and belittles him while looking intimidatingly tall.
Unlike the Silent Hill franchise, which thrives on an expectation of creepy-sexy monster villains, Resident Evil's tall vampire lady feels more like an accidental success. The horny posts about Lady Dimitrescu have already outstripped any other conversations about the new demo, with people sharing self-aware memes celebrating the fact that she's a) tall, and b) enticingly dangerous.
This wasn't really an intentional aspect of the game's marketing campaign. Lady Dimitrescu is the main villain, but the demo is mostly about exploring her spooky castle.
If you're wondering precisely how tall Lady Dimitrescu is, Ash Parrish at Kotaku has done the math. Judging by the relative sizes of doors and furniture in her castle, Lady Dimitrescu is apparently about 8 feet tall. We're sure this will be very helpful to the many fanartists currently hard at work on their tall vampire lady tribute art.
The post Gamers are obsessed with the 'tall vampire lady' in the new 'Resident Evil' game appeared first on The Daily Dot.