dailydot CyberS
House Republican memo makes it clear Section 230 is a top target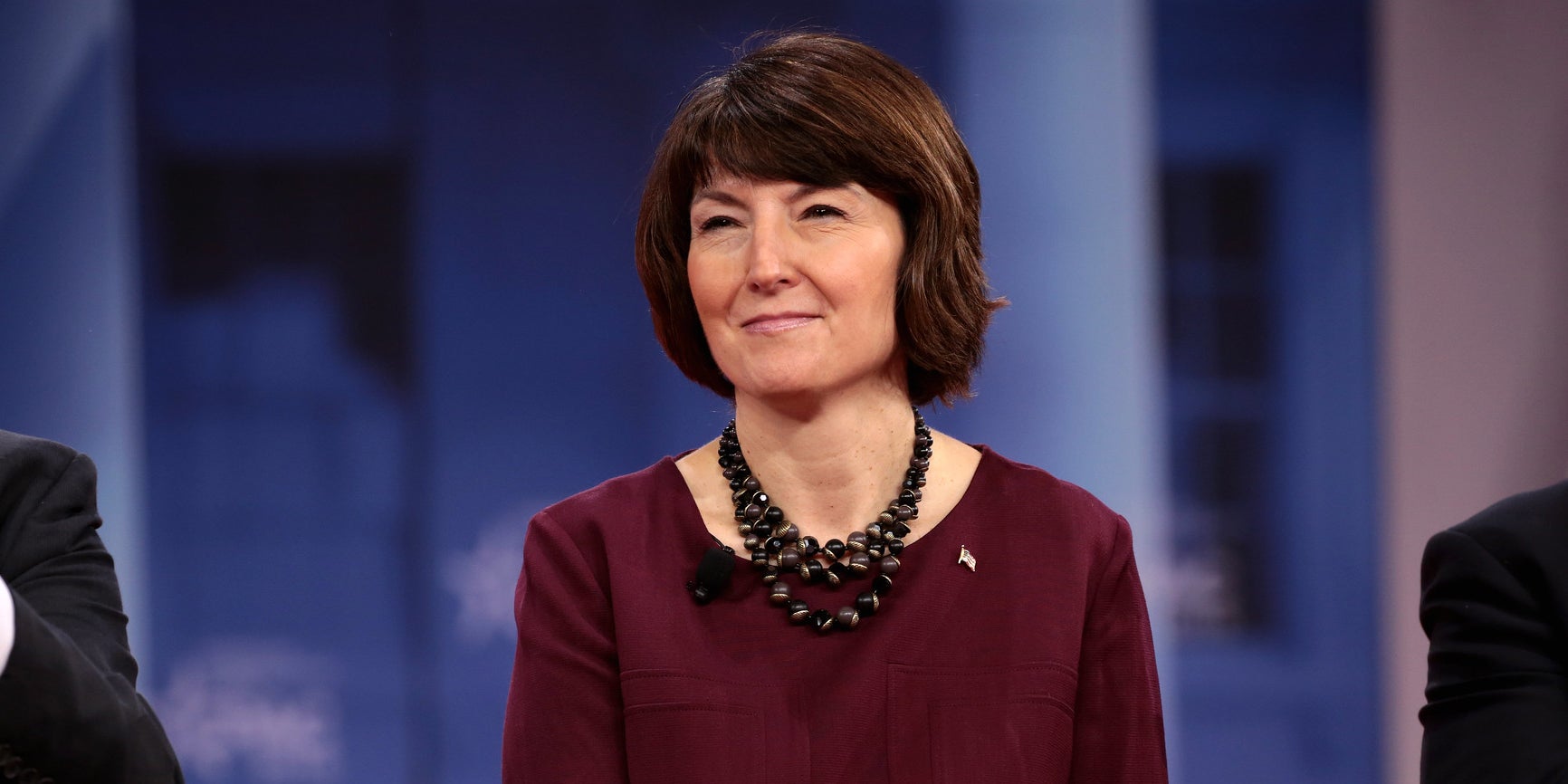 Rep. Cathy McMorris Rodgers (R-Wash.), the Republican leader for the House Energy and Commerce Committee, is making it clear that even though they are in the minority in the House, the party wants to continue to take aim at Section 230 of the Communications Decency Act.
McMorris Rodgers listed Section 230 reform at the top of several "big tech issues to be addressed" in a memo to Republican members on the House Energy and Commerce Committee. The memo was published by the Verge and reported on by Axios.
Section 230 of the Communications Decency Act shields all websites from being held liable over what users post on them. It's been hailed as an important internet law that has allowed for the user-generated content-centric nature of the internet. Experts have warned that changes or a repeal of the law would have major ramifications online.
Despite this, Section 230 has come under fire from both sides of the aisle. Former President Donald Trump repeatedly called for the law to be repealed, as have members of Congress. Meanwhile, Democrats—including President Joe Biden and members of his staff—have also criticized the law.
The memo from McMorris Rodgers is titled the "Big Tech Accountability Platform" and is just the latest example that Section 230 will continue to be a focus of debate in Washington, D.C. for the long hail.
In the memo, McMorris Rodgers recommends working with Democrats "to reach an agreement in an upcoming legislative vehicle to sunset or establish a reauthorization date for Section 230."
Besides Section 230, the memo also lists content policies and enforcement, law enforcement, technology's impact on children, election issues, and "deplatforming" as issues that need "to be addressed." It also includes looking at a number of issues regarding "big tech power" like app stores and accumulation of data.
McMorris Rodgers, shortly after being elected the Republican head of the Energy and Commerce Committee, told Politico in December that Section 230 would be "at the top of the list" for the party.
The post House Republican memo makes it clear Section 230 is a top target appeared first on The Daily Dot.