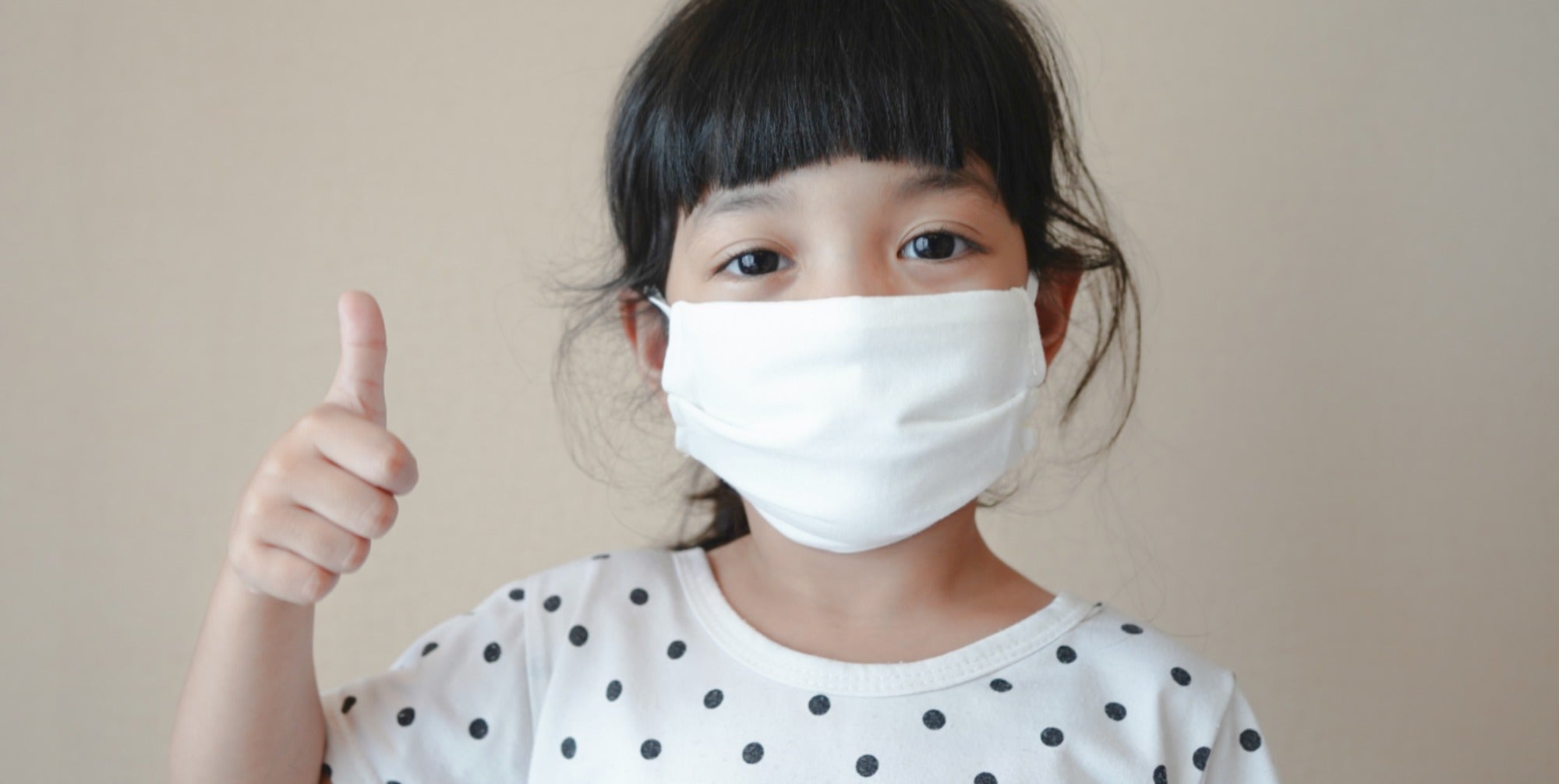 Wearing a mask to protect yourself from COVID-19 has become part of most of our daily routines, even for kids. But if parents agree on anything, it's that kids are the first ones to speak up if they're uncomfortable. So what's the best way to keep them safe while wearing a kids face mask?
Should all kids wear a mask?
While the answer may seem like a resounding yes, there are actually a few exceptions. Firstly, the CDC guidelines state that children under the age of two should not wear kids face masks. Since babies have smaller airways, they are at higher risk of suffocation. And since they are still learning how to effectively communicate their needs, they can't tell you they can't breathe.
The other exception is for children with sensory, cognitive, or behavioral issues. This includes ADHD, autism, anxiety, depression, and conduct disorders. It's best to keep kids in both these categories away from crowded indoor environments since wearing masks can be dangerous for them.
Outside of those exceptions, kids' face masks are essential to avoid contracting COVID. While statistics show that fewer children contract the virus than adults, they do still get it. In fact, the American Academy of Pediatrics reports that kids make up 12.3% of COVID cases in the U.S.. It also reported a 15% increase in children's cases just a few weeks ago. And since kids are often asymptomatic, they can unknowingly pass it on. That would be bad, especially for grandparents or immunocompromised family members.
What face mask should I choose for my child?
First of all, you want a kids face mask that creates a seal around the child's nose and mouth. While any face mask is a good start, not all masks are created equal. Some are more effective than others. Cloth masks are one of the more popular choices, but their filtration rate can be as low as two percent. The CDC recommends these only when all other mask types are unavailable. But there are better alternatives.
Since medical workers are still in desperate need of N95 respirators, we don't recommend buying those. Plus, they'd be too large for children under age 12 anyway. The next best thing you can buy is a Pediatric Medical mask.
Since FDA listing requires a costly battery of third-party tests to prove the mask meets a 98 percent filtration rate, many companies skip this step and just vaguely say they're "FDA approved," when what they really mean is the materials have been approved. There's a big difference between being FDA listed and FDA approved, so watch out for this confusing wording when you're looking at masks to buy. You cannot claim a mask is surgical or for medical use without being an FDA-registered manufacturer with an FDA listed mask, so that's normally a helpful clue.
Where can I buy FDA-registered kids face masks?
Although it's what most of us turn to these days when we need something, don't head off to Amazon. You will not find FDA-listed surgical masks listed there anyway. Since there is no effective quality control from Amazon on third-party products, it's not worth the risk. A less effective non-medical disposable masks might protect you from a monster virus like COVID-19. Then again…it might not
FDA-listed masks for kids were previously not available to the general public. That's because the FDA didn't much reason to regulate masks for children outside of a hospital setting. While you could find them in pediatric wings at hospitals, they weren't sold directly to consumers. But now there's a product for that: FDA-listed Pediatric Medical Masks
Armbrust USA is an Austin, Texas mask manufacturer that makes FDA listed products for those seeking medical-grade protection against COVID. The company's products provide a 99.2% bacterial and particle filtration rate. They're also made of meltblown polypropylene. This material is the most highly recommended for both masks and filters.
Initially, Armbrust was only available for adults. However the company recently launched an FDA listed line that is sized for little faces. That means particulate matter down to 0.1 microns is blocked. They come in six colors and available in packs of 50, 200, and 400, with prices starting at $29.95. Use the code DAILYDOT to get 20% off your first order with Armbrust today.
If the only way you can get your kid to wear a mask is a cloth one with their favorite character or really cool patterns (we get it, you can't beat Elsa or Poppy), there's a solution for that too. Armbrust's electrostatic filter inserts are a simple way to make any mask safer and can be cut down to fit smaller masks as well.
The post How to choose a safe kids face mask appeared first on The Daily Dot.