dailydot CyberS
How to stream 'Framing Britney Spears': the #FreeBritney documentary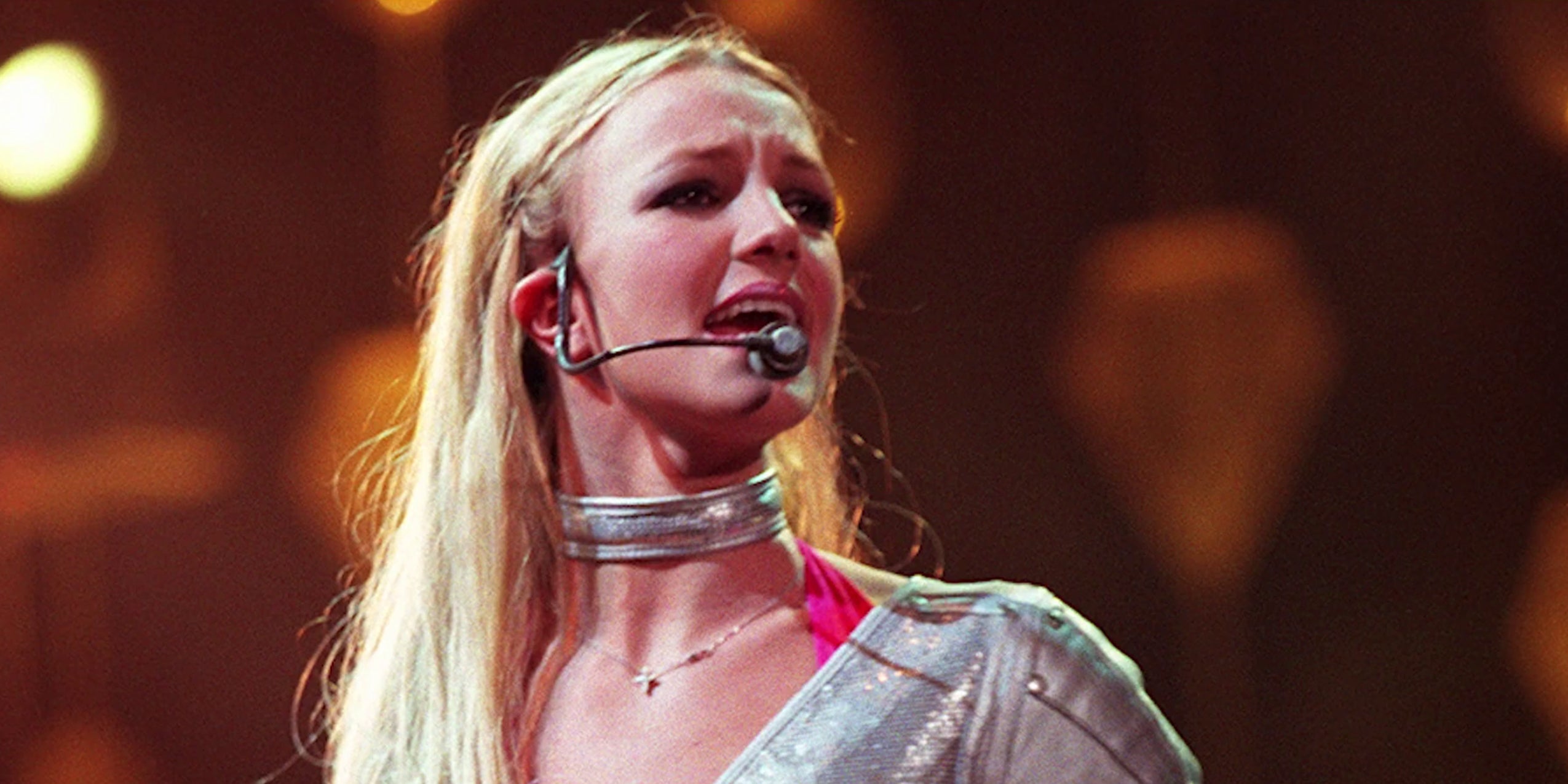 For years, the Free Britney movement has been circulating around the internet, but now with the release of Framing Britney Spears, it all may just come to an explosive head.
If you're unfamiliar with #FreeBritney outside of its meme territory, allow me to break it down. Way before Britney's very public meltdown in 2007, the former pop icon was already at war with the tabloids. Wardrobe malfunctions, late nights in Hollywood clubs, relationship woes. Whatever the case, it was always Britney vs. The World.
The public couldn't stop reading about Britney, which only fueled the tabloids and paparazzi. Then in 2007, the infamous head-shaving incident happened. This was Britney's final straw—both as an entertainer and a free woman. She was in and out of counseling centers and ordered a conservatorship which stripped her of her rights. At the time, this "extra support" seemed to be good for her.
But because of her conservatorship, she never did. Britney's statements regarding the court order never came from a place of gratitude. She actually admitted to never touring again as long as this legal document is upheld. Causing internet sleuths to dig for clues as to what went wrong with the conservatorship, birthing the #FreeBritney movement. What was once the face of a teen pop idol is now the image of a woman legally being held against her will. 
Believe it or not, this summation only scratches the surface of what's going on with Britney. Conspiracy theories, cryptic Instagram posts, and hidden messages in viral TikToks have breathed new life into the movement. The documentary Framing Britney Spears promises to unearth the drama and hopefully, let this caged bird sing on her terms.
Here's everything you need to stream Framing Britney Spears.
What is Framing Britney Spears?
Airtime: Friday, February 5 at 10pm EST
Channel: Hulu
Genre: Documentary
Status: Pending
Framing Britney Spears is the sixth installment in the FX and Hulu series "The New York Times Presents." The #FreeBritney documentary features interviews with Spears' lawyers and former employees, who will discuss the allegations made against Jamie (her father) by fans and followers of the movement. Due to the conservatorship, the pop star is legally not allowed to be interviewed, meaning you will not see her personally answering any questions in this episode.
Framing Britney Spears Reviews
How to stream Framing Britney Spears: the #FreeBritney documentary
FX is available on a few of the major live TV streaming services. When trying to decide which one is best for you, you'll want to weigh the cost, the other channels you'll receive, and the compatible devices for streaming.
Framing Britney Spears on Hulu with Live TV
Hulu Live TV is a great way to stream live TV, as it comes with access to Hulu's massive library of on-demand content. You'll be able to choose from movies, shows, and Hulu's original programming, and keep up with what's new each month. Hulu plans even include a bundle option where you can access Disney+ and ESPN+ along with Hulu.
Hulu Live TV sets you up with local channels and has a broad spectrum of entertainment and sports channels to review, including the full suite of ESPN channels, Cartoon Network, HGTV, and even deep cuts like National Geographic and Syfy, and of course, FX, where you can stream Framing Britney Spears, It's Always Sunny in Philadelphia and What We Do In the Shadows.
Framing Britney Spears on Sling TV
If you're looking for a streamlined, cost-effective streaming package, check out Sling TV. It offers two basic cable packages, Sling Orange and Sling Blue, each of which costs $30 per month. There's also the third option of getting Sling Orange + Blue for just $45 per month. You'll get more Sling TV channels by choosing Sling Blue, with its 40 channels including sports favorites like FS1 and NBCSN and cable mainstays like Food Network and Discovery Channel. But Sling Orange brings must-haves Disney Channel and ESPN as part of its package. To gain access to FX, you'll either need Sling Blue or Sling Orange + Blue. Sling also has a number of add-ons, including robust international packages organized by languages all over the globe.
Framing Britney Spears on FuboTV
FuboTV started as a streaming service geared toward sports fans, but it's evolved into a broadly-appealing option with entertainment and news options alongside its robust sports choices. Depending on the package, you can access as many as 181 FuboTV channels. If you're looking to be entertained, Bravo, IFC, MTV, and VH1 are options even at Fubo's most basic tier. The Fubo channel list still includes plenty of sports, including the Fubo Sports Network, which has original programming mixing sports and humor. The FuboTV cost starts at $54.99 a month, and with Disney Media favorites like ABC, ESPN, and the Disney Channel coming on board in 2020, some who were on the fence about Fubo are giving it another look.
To watch FX, you'll want to dock in at the FuboTV Standard level.
Framing Britney Spears on Vidgo
Vidgo offers a package for under $40 a month that pulls together more than 60 English-language channels into its National English Package. Vidgo channels include ABC, Fox, the ESPN family of channels (including ESPN Deportes), and it's one of the few streaming services that carries BeIN Sports. But it's like Fubo in that, even though it started out for streaming sports, it carries a lot more now. You might be surprised to know that Vidgo's an option to stream FX—and then you chat about it online via Vidgo's Social TV platform.
Framing Britney Spears on AT&T TV Now
If you're already looking to AT&T for your wireless needs, you might consider AT&T TV Now to cover streaming for you. AT&T TV Now channels start with Plus and Max, which even include HBO. Then, AT&T plans expand from there, approaching cable selection and pricing with AT&T TV Now's biggest packages. AT&T streaming also comes with Cloud DVR, letting you record up to 20 hours of TV per month. If you're looking for FX channel, get in at the AT&T TV Now Plus tier to stream it.
Framing Britney Spears on YouTube TV
The YouTube TV channel list includes local channels, sports options including ESPN, ESPN2, FS1, FS2, and NBA TV, and plenty to keep kids (and kids at heart) occupied, including Disney Channel and its companion channels, Nickelodeon, and Cartoon Network—all in one easy-to-access package. It even comes with a few Spanish-language channels like Telemundo and NBC Universo. YouTube add-ons include HBO Max, Showtime, and Starz. YouTube TV packages have some advantages over their competitors, including a generous DVR and multiple screens package. From one account, each user can create an individual profile to track favorite shows.
If you're looking for FX channel, know that you can stream it on YouTube TV.
The post How to stream 'Framing Britney Spears': the #FreeBritney documentary appeared first on The Daily Dot.