dailydot
I don't need Starbucks, I have a Breville Barista Touch Espresso Maker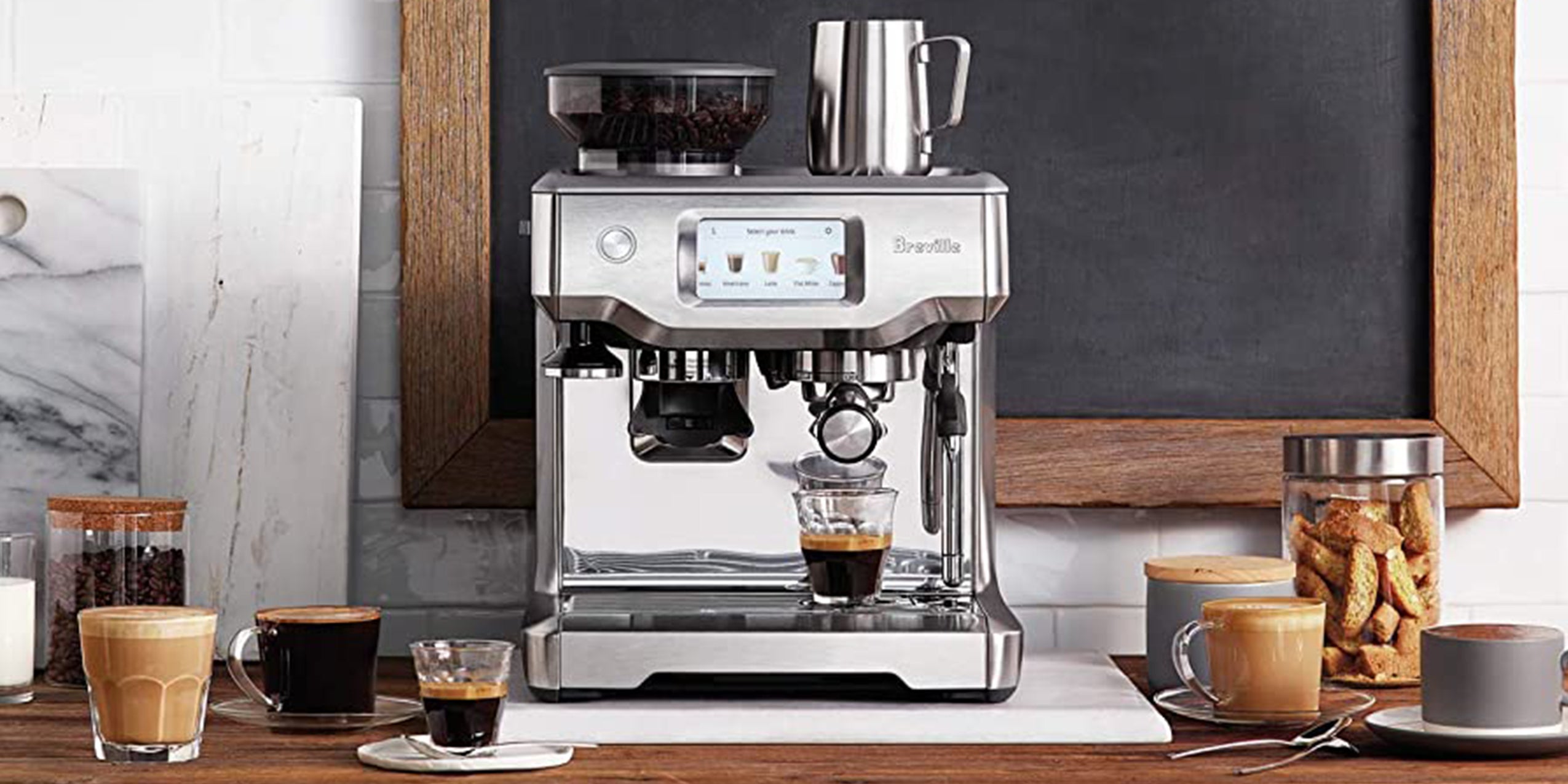 Have you ever owned an espresso machine? I bet it sucked! There's a reason coffeehouses aren't going anywhere right now. No matter how much you think homemade coffee will be, and how much money you'll save making it at home, most of us simply don't have that magic barista touch that can dish out a delicious cappuccino without having to don a man bun. But what if you did? The Breville Barista Touch Espresso Maker is the flawless coffee juggernaut that can get you there. 
What is Breville Barista Touch Espresso Maker?
Before we go into the machine, it would be helpful if we had a brief history lesson on coffee. According to Breville, coffee and how we enjoy it can be categorized into three waves or eras.
First Wave: The first wave came in the 1960s, when coffee first became widely accessible. Instant coffee was also popular. Coffee was far more utilitarian, and was far flung from the stuff we enjoy today. It was weak and acidic. 
Second Wave: Around the 1970s, coffee began to become something people took a little more seriously, the kind of thing you left the house for. The quality was higher than it was before, and it even became something done artisanally in coffee shops and houses. 
Third Wave: Today. 2021. Coffee is serious business, and you can find the good stuff from here to Tuscolusca. It's usually dished out by charming 20-somethings in shops with wood-paneled walls. Denim aprons. Small batch. Thick crema. Jam band music. Oat milk. Beard oil. You want latte art on your flat white? Sure thing, here's one of Pikachu winking. Drink up! These are all the sights, sounds, and tastes you will become intimately familiar with if you ever step into a third wave coffee establishment.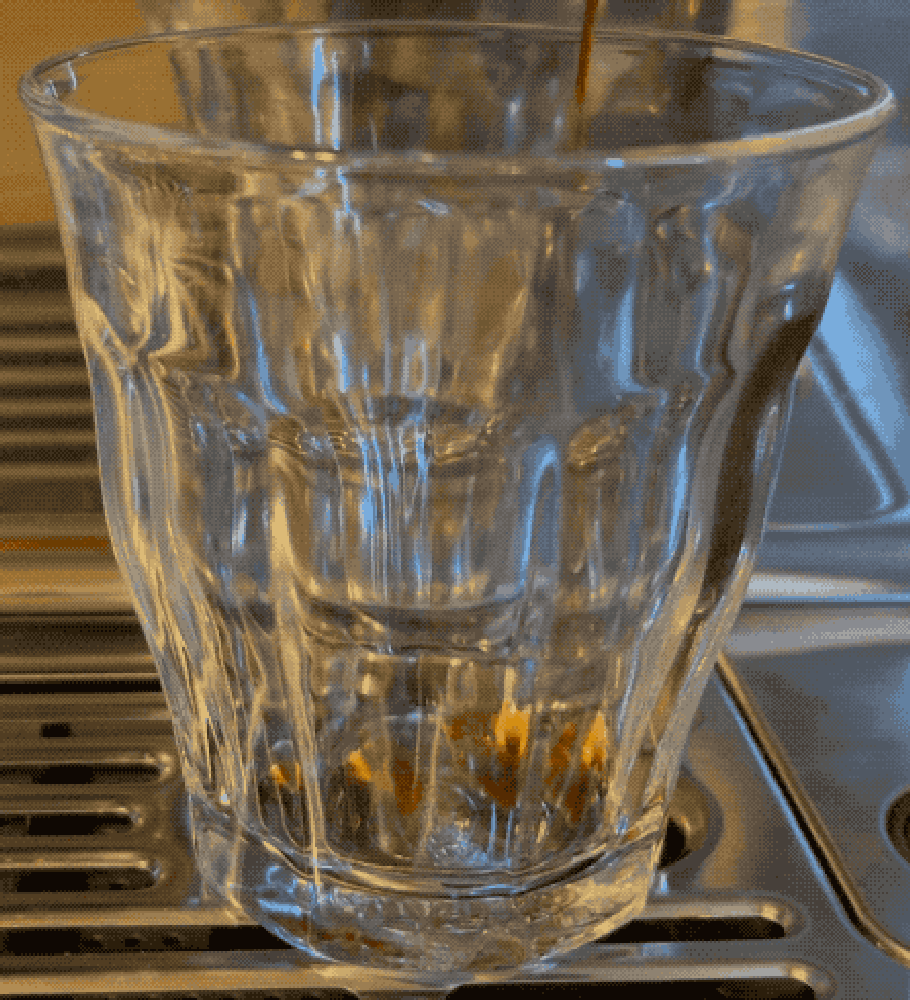 According to Breville, its line of espresso makers are inspired by the technology and knowledge that makes third wave coffee so much better than the mud mom and pop slugged down in their youth. There are currently 10 machines in its line dedicated to making espresso, and the Barista Touch lies somewhere near the upper echelon of the pack. Here are some of the specs.
Product dimensions: 12.7 x 15.5 x 16 inches
Colors: Stainless steel or Black Truffle
Water capacity: 2 liters
Features: Touch screen, built-in grinder, automatic milk foamer
The machine looks expensive. How many espresso machines have you ever seen with a digital display? Not only does the machine have built-in drink selections including cappuccino, flat white, and Americano, you can even program up to 8 of your own drinks. The procedure in making any drink is more or less the same. You place the portafilter under the grinder, and dish out your dose. Then, you manually press your coffee into a tight puck with the tamping accessory. Lastly, lock the portafilter into the brewing unit and 20-40 seconds later, you'll have your coffee. 
You want milk? No worries, fam. No need to look up tutorials on how to froth milk to the right texture. Simply place the milk pitcher under the spout and it will do all the work for you. After that, simply swirl in your milk to your perfectly pulled espresso shot and enjoy your coffee. 
Just about everything is customizable. The grind-size. The amount of coffee per shot. The amount of time your coffee is brewed for. The temperature of your milk. The amount of froth in your milk. And shifting between different settings is done with a simple tap on a touchscreen.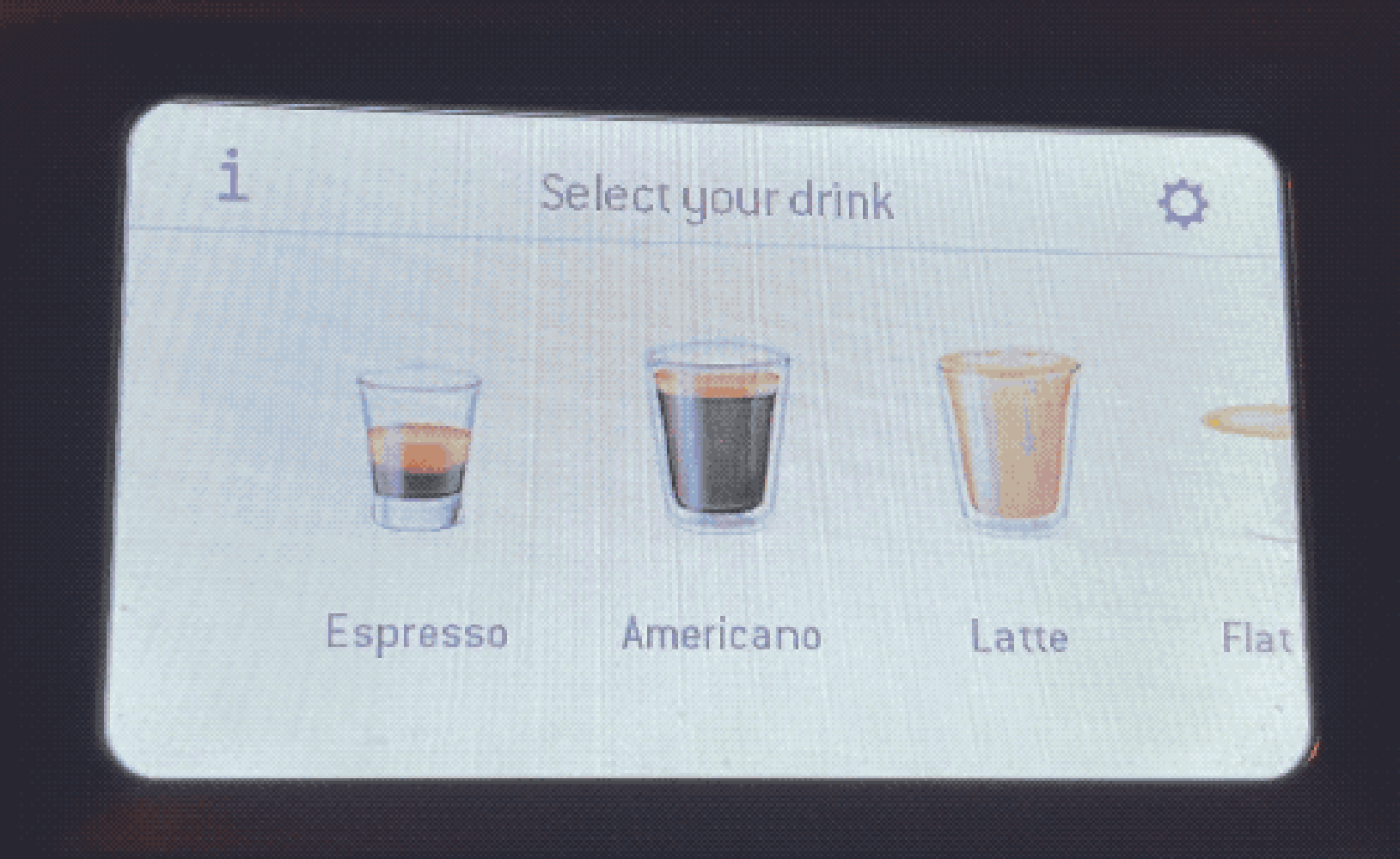 Breville Barista Touch Espresso Maker Review: Is it worth it?
In the past, I've gone through espresso machines like tissues. My first one was a standard machine from Walmart, a brand I can't even recall at the moment. I didn't use it much because I had to grind the coffee to a precise setting, measure it out, tamp, and then pray everything went well. Most of the time, it didn't, and that's before we even got to the milk. 
My second one cost a week's pay from my first writing job. It was a Gaggia Brera super automatic machine that made coffee with a simple touch of a button. The espresso made in it was…okay. But who cares, I didn't have to leave the house to make it! Unfortunately, because every step of the coffee making process was internal, cleaning it was a hassle. And no matter how judicious I was with the descaling liquid and the grinding brush, it eventually crapped the bed after about two years of dedicated use. 
Then I had what I call my "Nespresso" phase. I owned two different machines that used Nespresso pods, which while handy, leave an insane carbon footprint. So many espresso shots. So much plastic. Plus, the good pods can be as pricey as $1.00 per cup. That's far more than I want to pay for homemade coffee. 
Granted, complaining about price seems sort of silly considering the Breville Barista Touch Espresso Maker retails at just under a thousand clams. This is also a super-automatic machine that still requires a little bit of labor on your part. If you're looking for one that does literally everything, and your last name is something like Vanderbilt or Rockefeller, the Breville Oracle Touch may be more your speed. You know, if you feel like dropping $2,499.95 on an espresso machine.
Minor gripes and insane price point aside, I haven't been this attached to a machine since my Vitamix. Because everything is customizable, tinkering around with coffee is encouraged. I learned just what it takes to make a perfectly pulled shot of espresso. The answer, I found, is that the machine is half the battle. And this is one splendid machine. 
Yes, it's made the best coffee I've ever had, in and out of the home. But great coffee doesn't come without the cost or the labor it takes to make it. While I shelled out the cash for Stumpton beans initially, I'm happy to report that cheap bulk bags of Lazzava beans from Costco gave me more consistent results. The bag ran me about $11.99. I purchased it in mid-November and at the average of two cups a day, I'm still working through it. That amounts to pennies per shot.
The undersold function of this machine is the automatic milk frother, which comes standard in many Breville espresso machines. 90 percent of the time, I use 2% cow's milk, but I had excellent results with both soy, coconut, and oat milk when it came to making latte-art worthy dairy. I don't have the wrist for making pretty art in my coffee, but the dairy makes for incredibly creamy drinks with a velvety finish.
And best of all, cleaning it couldn't be simpler. If you're going to spend a lot of money on an espresso machine, you owe it to yourself to dive deep on how to clean it. If you have to break out special brushes or invest in expensive proprietary cleaning liquid, it's probably not worth breaking the bank for. There's a reason many espresso machines have a sports car aesthetic. They require maintenance and care to run smoothly. Cleaning both the main coffee dispenser and the milk pump can be done easily, and most importantly, quickly.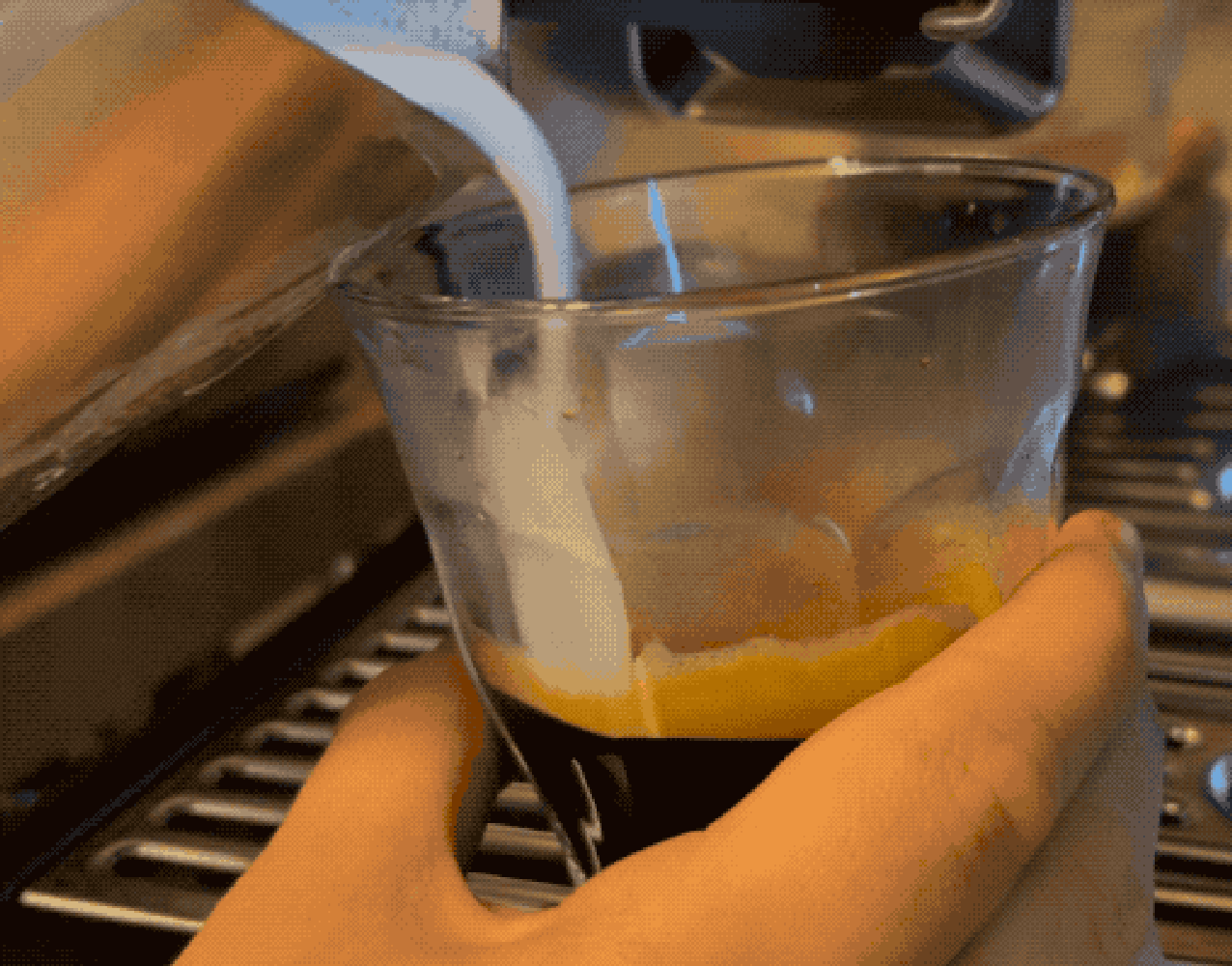 Breville Barista Touch Espresso Maker: The Verdict
Cheap espresso machines rarely, if ever, get the job done. There's a reason people go out for coffee in droves. La machina, to use the parlance of our Italian friends who pioneered the concept of quick, strong coffee, is sort of the beginning and the end of great espresso. If you're after coffeehouse quality brews made from the comfort of your own kitchen, and you're willing to make an investment in achieving this magical dream, the Breville Barista Touch Espresso Maker may just be the machina you've been looking for. 
But great espresso is just the start. Like any great kitchen appliance, the Barista Touch lets you play with your food. You can customize your own drink, from coffee strength to the size of the bubbles in your milk foam. Custom beverages can be programmed into the machine, so your favorite drink is only a few clicks away. If you're only a casual coffee drinker, it's hard to recommend a machine more expensive than my first car. But if you, like me, dream of perfectly-pulled crema, it's definitely a worthwhile investment. 
The post I don't need Starbucks, I have a Breville Barista Touch Espresso Maker appeared first on The Daily Dot.