BuzzFeed CyberS
I Tested 9 Of The Most Popular Deodorants And Antiperspirants, As Someone Who Can Break A Sweat While Literally Standing Still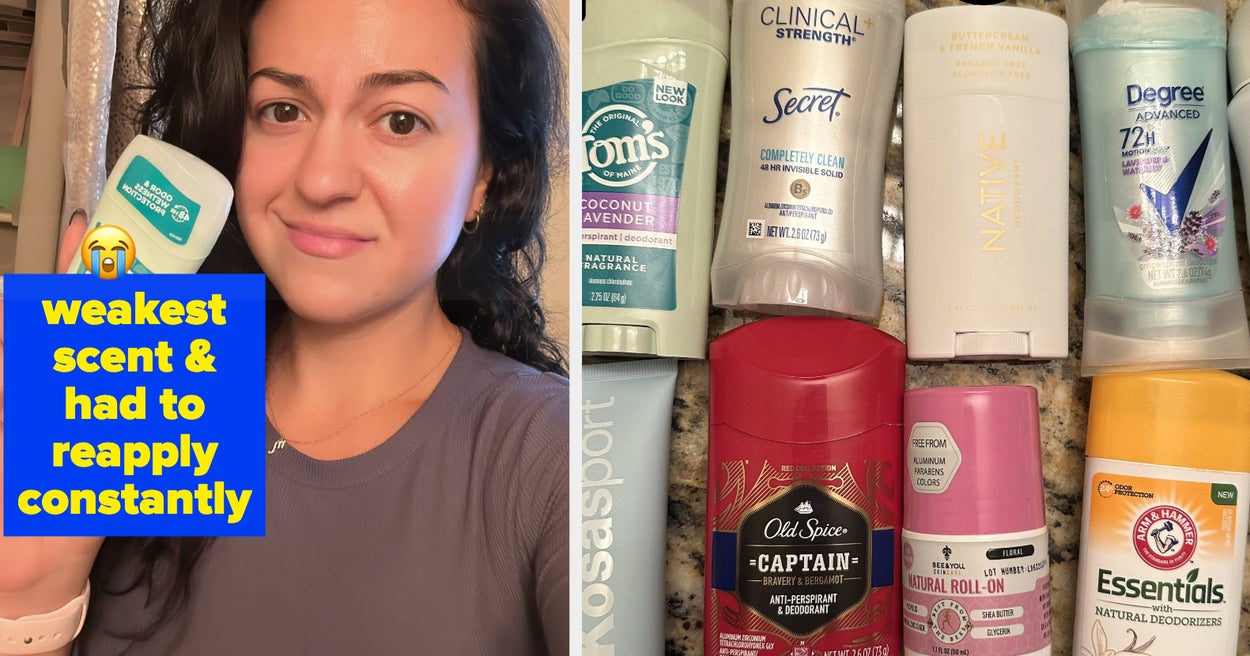 Overall rating: 1.5/5. This was another natural deodorant that just…didn't work for me. Within hours of application, the scent was completely gone and my armpits felt sticky, which is a deodorant pet peeve of mine.
As a point of comparison, I've tried non-natural Arm & Hammer deodorants in the past that I didn't mind. So knowing that in addition to the fabulous review that YouTuber gave of this deodorant, my high expectations were (sadly) not met.
While wearing it through the day, the simplest of tasks still made my armpits sweaty, meaning the product wasn't doing anything for my sweat. (Again, I know that's not technically deodorant's job but STILL.)
I was disappointed that the scent didn't last because it was a really nice scent for deodorant, as I find other vanilla options smell too much like a candle. The only positive was that this deodorant went on clear — so no transfer to my clothes — — but the fact that it went on wet annoyed me.
Notes:
• Application: 1/5. Went on clear, but it left my armpits feeling wet.
• Scent: 2/5. The scent was nice but it did not last long nor did it mask any odor.
• Effectiveness: 1/5. Its scent didn't last and I sweat a lot wearing it.
• Active ingredient(s): Propylene glycol, purified water, sodium stearate, Maris sal – Magnesium chloride, sodium bicarbonate, citrus aurantium bergamia peel oil, amyris balsamifera oil, fragrance — deodorant