dailydot
'I was stabbed during my sleep': TikToker makes video after allegedly getting stabbed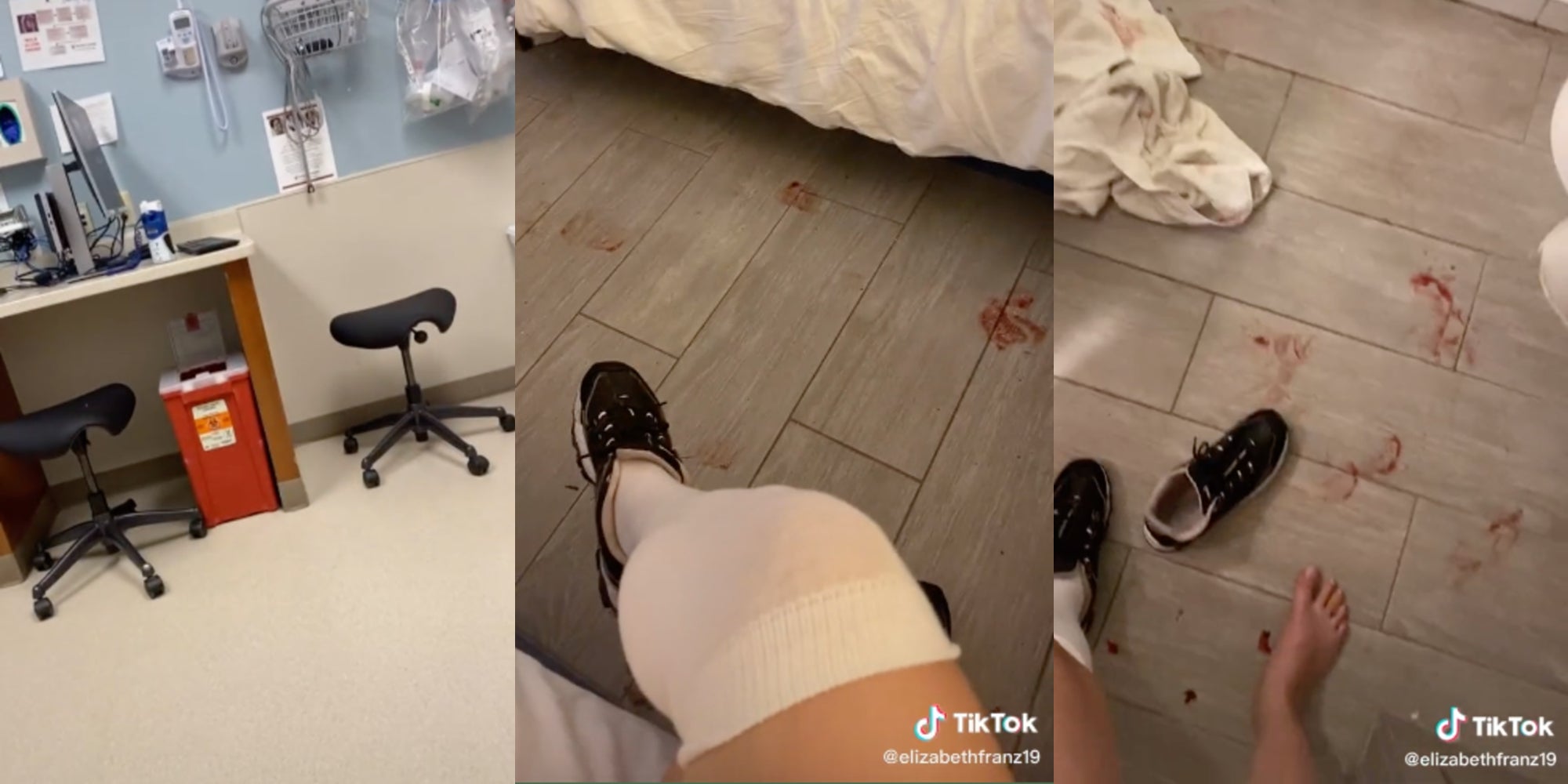 This story contains content related to domestic violence.
A woman who recorded herself after allegedly getting stabbed in her sleep is going viral on social media. Elizabeth Franz, @elizabethfranz19 on TikTok, claimed a man she knows named Michael Louis Marconi stabbed her in her sleep in a hotel in upstate New York.
Franz filmed her hotel room floor stained with blood after she was allegedly stabbed. She also claimed her assaulter attempted to cut off one of her toes, filming her bloody toe and sock as proof. Franz also told followers she had two broken toes and two broken fingers after being assaulted.
"Like what the f*ck dude," Franz exclaimed after naming Marconi as her alleged attacker. "I was sleeping. You f*cking did this to me while I was sleeping. You f*cking a**hole."
Franz said she had an abusive relationship with Marconi and warned viewers against spending time with him.
"I woke up to my own blood, it was just terrible," she said. "Anyone that is looking for a vacation, do not take one with [Marconi]. He's a horrible f*cking human being."
Franz told viewers this was not the first time Marconi allegedly stabbed her. She alleged he previously stabbed her in California and in Colonie, New York, before assaulting her in Troy, New York, where she filmed these videos.
Franz also posted videos from the hospital and a video of her filing a report with the Troy Police Department. She tagged Marconi's alleged TikTok account, @spac3shaman, in the caption.
"And the second time in New York @spac3shaman," she said.
Franz also posted about Marconi's previous arrest. Marconi was arrested in Lassen County, California, in 2017 for kidnapping, physical abuse, and imprisonment.
Viewers were concerned for Franz's safety throughout the videos. Many asked for context and are awaiting a "storytime" explanation from Franz.
If you are a victim of domestic abuse or want more information on domestic violence and resources for victims, contact the National Domestic Violence Hotlineonline or at 1-800-799-SAFE (7233).
The post 'I was stabbed during my sleep': TikToker makes video after allegedly getting stabbed appeared first on The Daily Dot.