dailydot CyberS
'I would feel so safe as your patient': People are stanning this TikTok doctor after video goes viral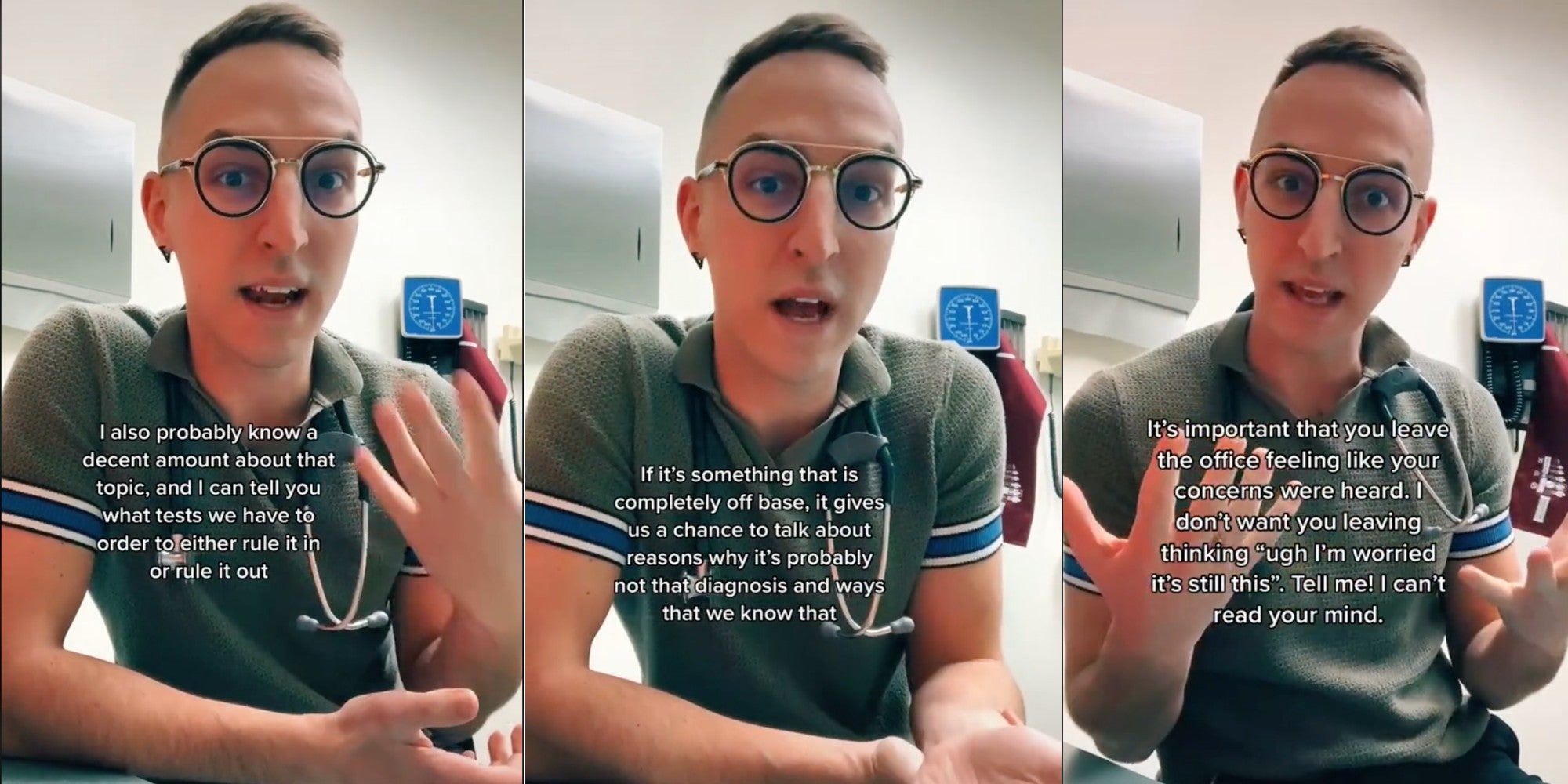 People are stanning a doctor on TikTok who recently went viral for saying he loves "hearing the patient's insight" by asking them what they "think is wrong" and ensuring they leave his office feeling heard. People online want to know where they can "find this kind of doctor" and are remarking on how "safe" they would feel as a patient of his.
The doctor, whose username is @thatgaydoctor on TikTok, makes videos about healthcare, homophobia in medical school, mental health, and wellness for his over 340,000 followers. In a recent video, he says he prefers to ask patients, "What do you think is wrong? What do you think the diagnosis might be?"
He notes that he wants to make sure he is covering the patient's concerns.
"If you're a googler and you have a certain idea in your head about what might be wrong, I want to know that," he says. "The reason that I want to know that is because it might be accurate, and it might be something I didn't consider."
He says he probably knows about the topic of the concern and can order various tests to confirm the concern or rule it out.
"If it's something that is completely off base," he says. "It gives us a chance to talk about reasons why it's probably not that diagnosis and ways that we know that."
The doctor, who did not immediately respond to the Daily Dot's request for comment, says it is important that patients leave the office feeling like their "concerns were heard." He says, "I don't want you leaving thinking 'ugh I'm worried it's still this.' Tell me! I can't read your mind."
Near the end of the video, he says that "you know yourself and have a lot of insight into what could possibly be wrong."
Since being posted on Tuesday, the video has garnered over 1.2 million views, 317,000 likes, and new fans of the doctor.
"I would feel so safe as your patient," one TikTok commenter wrote. Another said that "this generation of doctors is a blessing."
One person tweeted, "pay attention to the way this doctor negotiates their epistemic authority while recognising that of their patient." Another said, "Can you imagine a general assembly using consensus with this approach/attitude?"
The post 'I would feel so safe as your patient': People are stanning this TikTok doctor after video goes viral appeared first on The Daily Dot.