dailydot
JoJo Siwa reportedly swatted after coming out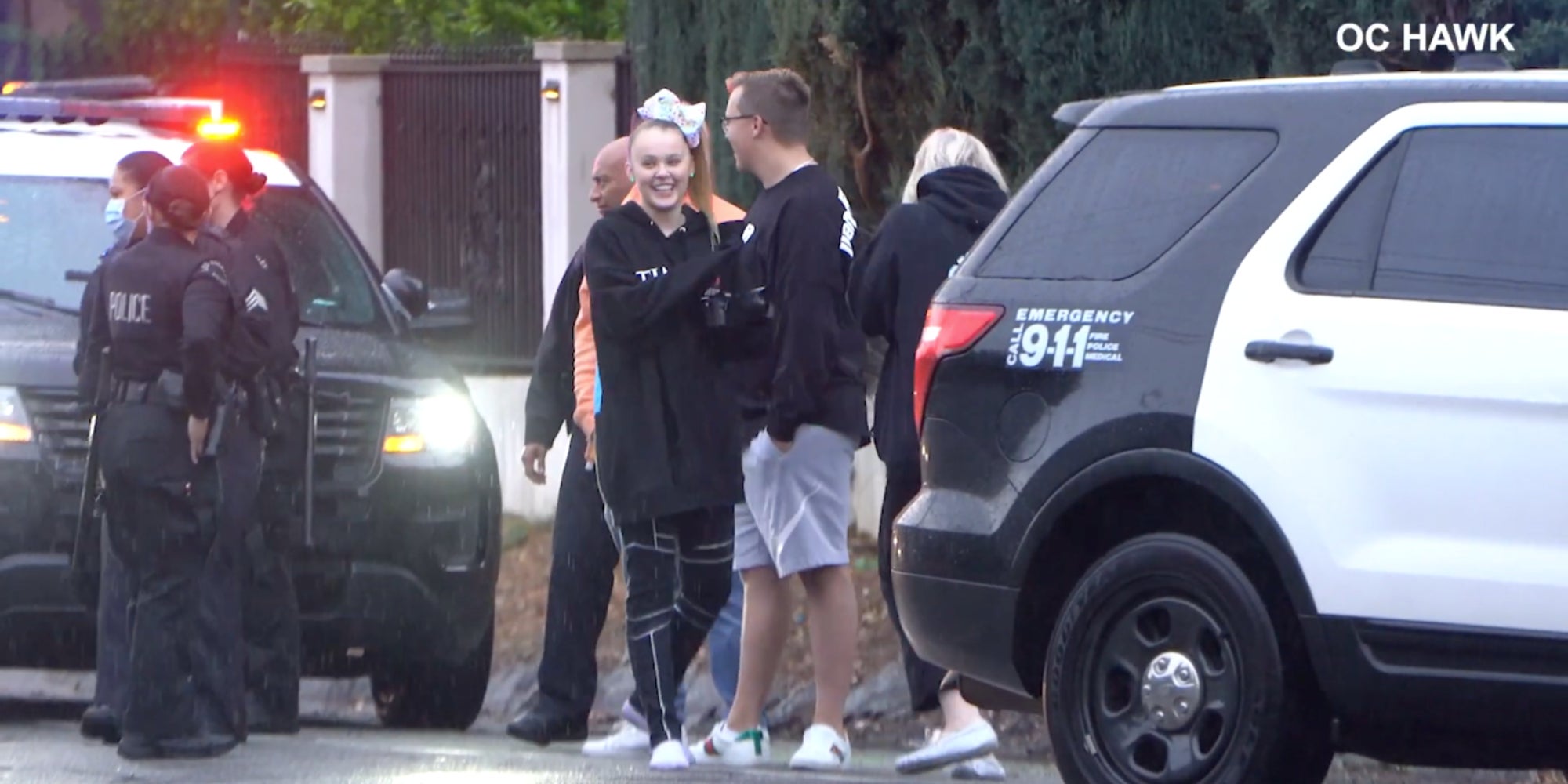 JoJo Siwa was swatted at her home in Los Angeles, according to Pop Crave. The 17-year-old just on Saturday opened up about coming out on Instagram Live.
The details surrounding the swatting incident—which entails a hoax call made to 911 in an effort to draw law enforcement to the location of the individual being swatted—are scarce. However, swatting is a crime, and swatting incidents have turned deadly in the past.
A video posted to YouTube shows Siwa outside of her house, where there is a strong police presence of at least seven police vehicles, a fire truck, and several officers. Siwa appears to be in good spirits as she can be seen smiling and holding a camera. (She hasn't yet posted anything about the incident.)
It is unclear if the incident is related to Siwa coming out.
People speculated that the YouTuber came out after she posted a TikTok video of herself lip-syncing Lady Gaga's "Born This Way," specifically the portion of the song that goes, "No matter gay, straight, or bi, lesbian, transgendered life, I'm on the right track baby, I was born to survive." Then, she wore a "Best. Gay. Cousin. Ever" T-shirt" on Friday, seemingly confirming the speculation. "My cousin got me a new shirt," she tweeted alongside a photo of her wearing the top.
During her Saturday Instagram Live, Siwa said she has "never, ever, ever been this happy before" after coming out.
"It feels really awesome. I've been happy for a little bit now. It's just so, so, so awesome," Siwa said. "You guys probably haven't seen me this happy since I was on tour."
When responding to a fan who asked what her "label" is, she said, "I have thought about this, but the reason I'm not going to say this answer is because I don't really know this answer."
The post JoJo Siwa reportedly swatted after coming out appeared first on The Daily Dot.