dailydot CyberS
'Karen' calls police on influencers during photoshoot—cop turns out to be a 'fan'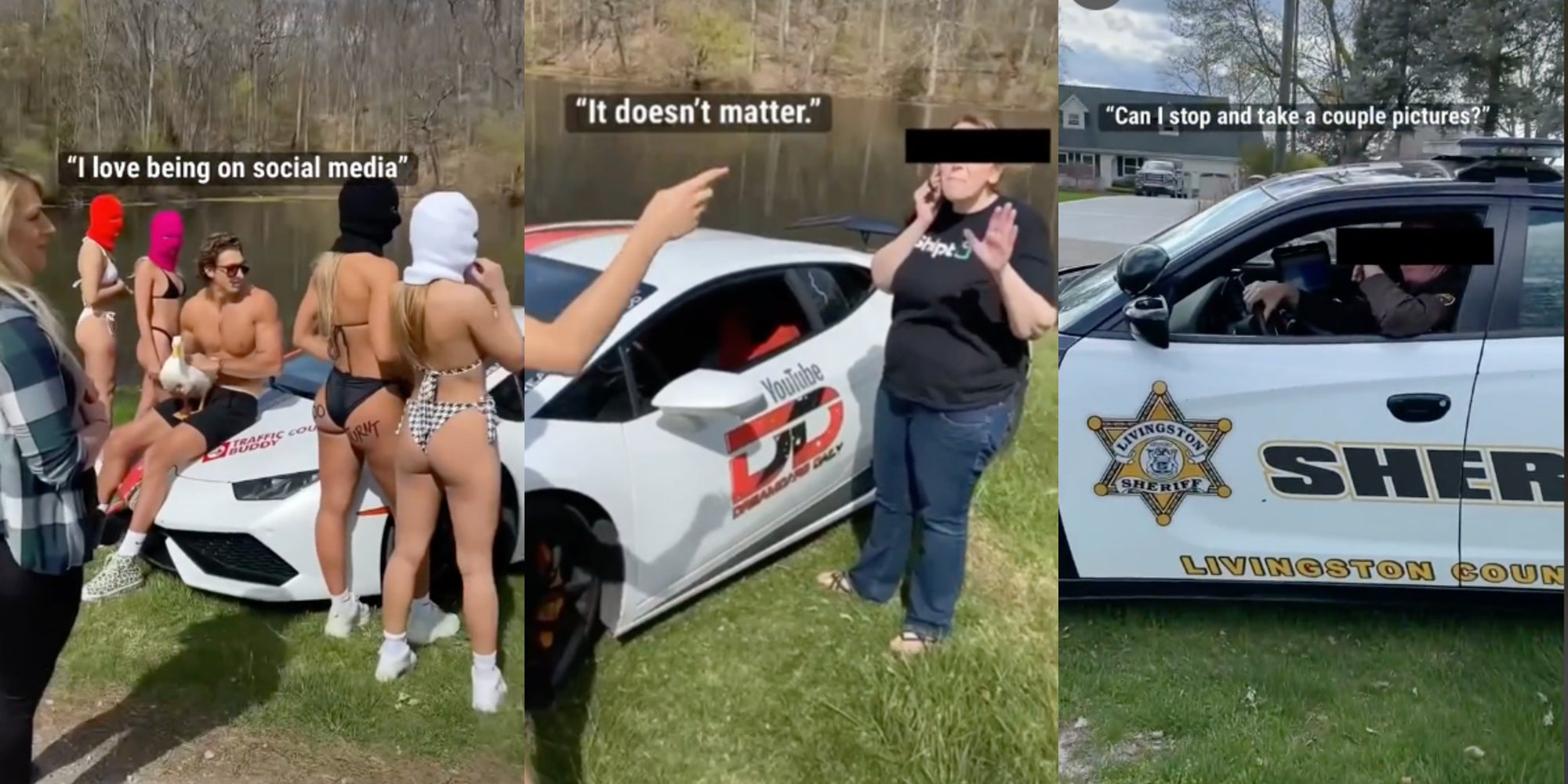 A woman seemingly called the police on a group of TikTokers while they were in the middle of a photoshoot, and it backfired tremendously. 
The woman, referred to as a "Karen" by the popular TikToker who posted the video, can be seen on the phone while the group is in the middle of a photoshoot—complete with several bikini-clad women in ski masks, a Lamborghini, and a duck. "This Karen wouldn't leave us alone," TikToker tooturnttony says, using the text-to-speech effect. 
The woman, whose face is censored in the video, tells the group they are on "private property" and goads them to continue recording her. "Tape me. Put me on," she says. 
"I love being on social media. Yes, yes! I want to go viral," she continues.
The next portion of the video cuts to when the deputy with the Livingston County Sheriff's Office arrives on the scene, revealing that the woman's plot to get the influencers booted from the area backfired. "The officer was a fan," tooturnttony says, again using the text-to-speech effect.
"My son is like totally into you guys," the deputy, whose face is also censored, can be heard telling the group before he apparently tries to score some major dad points with his son. "Can I stop and take a couple of pictures?"
"So we did a photoshoot together," tooturnttony notes, including a photo from the photoshoot. In one of the photos, the influencer is fistbumping the deputy as they stand in front of the sports car, next to one of the women.
"Let's make Karen's dream come true and blow this up," the TikToker captioned the video.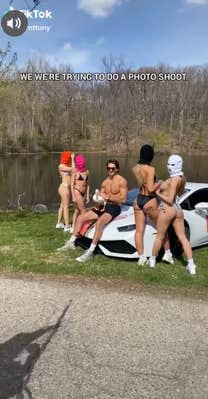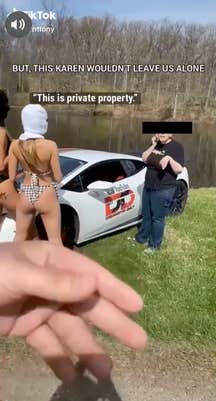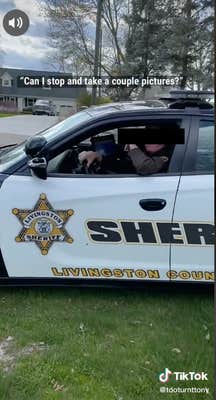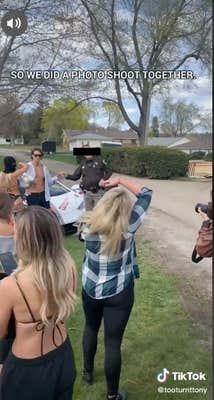 Tooturnttony posted the video on Monday to his comedy-centric TikTok account, where he boasts 7.2 million followers. It's been viewed nearly 25 million times since. Many viewers are commending the deputy. "Maybe all cops aren't bad," one said.
However, some are remarking on the double standard the video unintentionally highlights when it comes to encounters with law enforcement. "And that's on white privilege," one said, with another adding: "Tell me you are white without telling me!"
Others are also defending the woman if the group was, in fact, on private property. One noted how the woman was in the right and would not be considered a Karen "if it was on private land" because "laws are laws."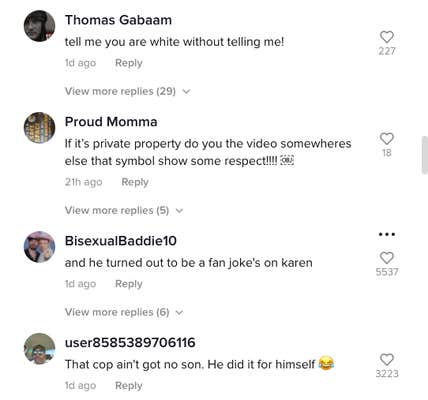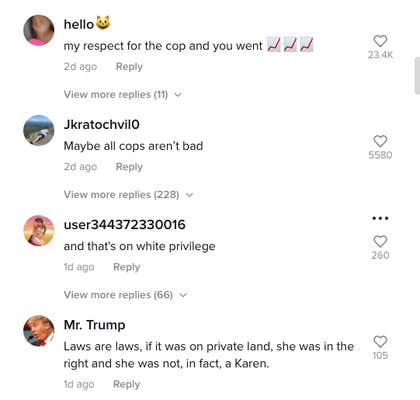 Tooturnttony has yet to further address the video or the mixed reactions it received.
The Daily Dot has reached out to tooturnttony and the Livingston County Sheriff's Office. 
The post 'Karen' calls police on influencers during photoshoot—cop turns out to be a 'fan' appeared first on The Daily Dot.