dailydot CyberS
'Kill it with fire': 'Chilling' TikTok trend features white women showing off how easily they can convincingly fake cry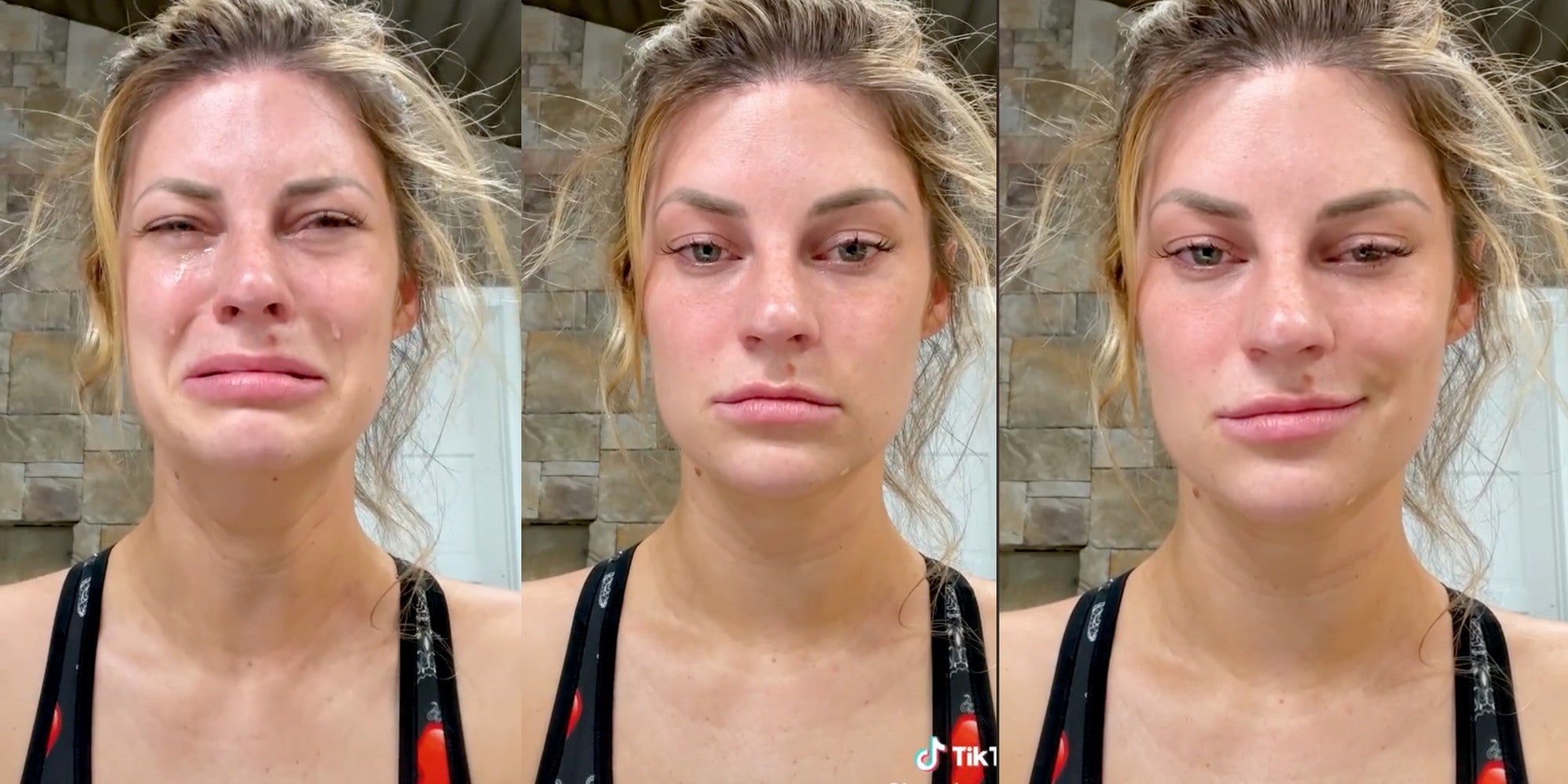 A new TikTok trend in which white women force themselves to cry is causing dismay across social media.
In a video posted by @ginfueledbrat on Twitter, a white woman is seen crying before stopping abruptly and smiling. 
This video is one of many that's been shared on the platform that follows the new trend. Ultimately, what started out as a funny, lighthearted trend has now become a topic of conversation among social media users. Many online are sharing their thoughts on the videos, most of which surround the topic of how white women have a history of faking distress and, ultimately, causing harm to Black people.
Imani Barbarin, or @Imani_Barbarin, a Black woman, shared another video on Twitter of the trend, saying it is nothing new to see white women fake cry. 
"This is not a trend, this is just our lives," Barbarin said.
In May 2020, a white woman named Amy Cooper was walking her unleashed dog in Central Park. A Black man, Christian Cooper, who was also in the park bird-watching, asked the woman to put her dog on a leash. Amy Cooper soon became upset after Christian Cooper started filming her. In the video that Christian Cooper recorded, Amy Cooper can be heard saying, "I'm taking a picture and calling the cops. I'm going to tell them there's an African American man threatening my life." This sparked a massive debate on social media, alleging that Amy Cooper knowingly put Christian Cooper in danger by exaggerating distress in a police call.
Incidents like this have happened on several occasions throughout history. A number of Twitter users expressed their concerns on the platform.
"White people 'acting like they're in distress' gets Black people shot," user @KingLouXI said.
User @ginfueledbrat said to "kill it [the TikTok trend] with fire."
Others, like @lexicon91, expressed their love for the trend, as it allows white women to "tell on themselves."
"Unpopular opinion, but I love to see white women giving one another a global platform to tell on themselves. Archive these videos and pull them out when a white woman tries to weaponize her tears," they said.
The post 'Kill it with fire': 'Chilling' TikTok trend features white women showing off how easily they can convincingly fake cry appeared first on The Daily Dot.