Culture
LeVar Burton calmly explains the truth about 'cancel culture' to Meghan McCain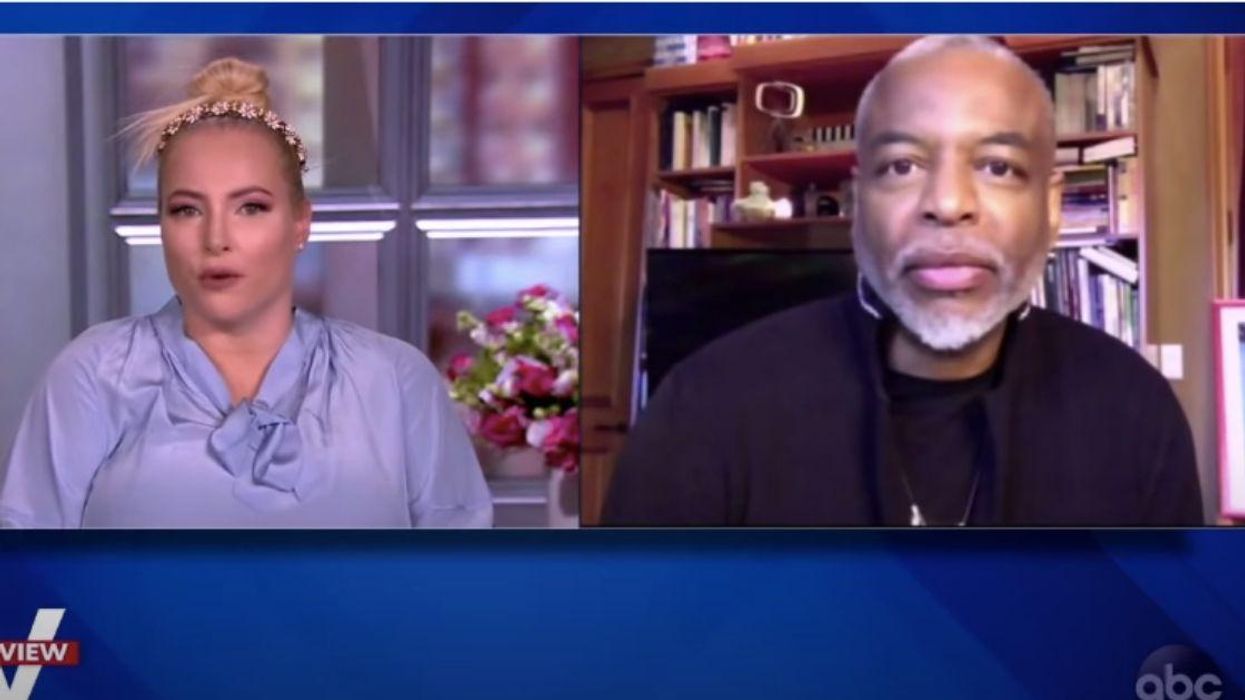 If you're one of the millions who grew up watching LeVar Burton celebrate literature and literacy on Reading Rainbow, you know what a national treasure he is. The actor has been a hot topic of conversation on social media since the passing of Jeopardy! host Alex Trebek, as many feel that Burton would be the most fitting host to step into Trebek's shoes.
LeVar Burton is a natural educator, and his soothing voice makes even the tough lessons easy to swallow. Here's hoping that's the case for the folks who constantly decry "cancel culture" when Burton calmly schooled Meghan McCain on why that term is a "misnomer."
Speaking with Burton on The View, McCain brought up Dr. Seuss Enterprises' decision to discontinue publishing six books that feature racist imagery. "What do you think of that decision and about the cancel culture surrounding works of art or artists that are controversial?" she asked.
---
Burton said that he had just done a video voiceover for the Suess Foundation, reminding people that Dr. Seuss is more than just a company that pulled a few books from circulation.
"That man, Theodore Geisel, is responsible for generations of wholesome, healthy, wonderful, imaginative, creative content for children of all ages, and so I think we need to put things in perspective," he said.
"In terms of cancel culture, I think it's misnamed," he said. "It's a misnomer. I think we have a consequence culture, and that consequences are finally encompassing everybody in the society, whereas they haven't been, ever, in this country."
LeVar Burton schools Meghan McCain on 'cancel culture' www.youtube.com
"So I think that there are good signs that are happening in the culture right now," he added. "And I think it has everything to do with a new awareness on people who were simply unaware of the real nature of life in this country for people who have been othered since this nation began."
If people whose voices have been silenced or ignored are finally heard, and their concerns are finally taken seriously, and the result of that is things being changed or removed, is that really "cancel culture" or is "good things happening in the culture" as Burton says? While there are legitimate discussions to be had about how to address problematic works, the discussions themselves are a step forward. And the fact that there are finally consequences for language or actions that are hurtful to people who are already marginalized in society is a good thing.
(It's also a little hard to take people seriously when they complain about 'cancel culture' in one breath and then call for boycotts of businesses that defend voting rights, sports that allow players to exercise their first amendment rights, schools and workplaces that teach anti-racism, etc., in the next.)
Burton also spoke with Whoopi Goldberg about what it meant for him to act in Star Trek: The Next Generation after growing up seeing the original television series. The original Star Trek series was groundbreaking for showing one of the first interracial kisses on TV, and its racially diverse cast made a deep impression on a whole generation. Burton said that having Nichelle Nichols, the Black actress who played Uhura, on the bridge of the Enterprise "meant the world" to him.
"What it said was when the future comes, there's a place for us," said Burton. "And that's a huge message to send. I believe it's difficult, if not impossible, to grow up with a healthy self-image unless you can see yourself in popular culture."
.@levarburton talks with @WhoopiGoldberg about the inclusive vision of #StarTrek: "What it said was when the future… https://t.co/0WGMLHgT4d

— The View (@The View)1619456109.0
Oh, and by the way, LeVar Burton WILL be guest hosting during this season of Jeopardy! so dreams really do come true.
THANK YOU… to all y'all for your passionate support! I am overjoyed, excited, and eager to be guest-hosting Jeop… https://t.co/t46yjiaZCg

— LeVar Burton (@LeVar Burton)1619032346.0
Thank you, LeVar Burton, for being a voice of reason and wisdom in a time when we desperately need both.