dailydot CyberS
Man dies during 'trash stream' after YouTuber had him do stunt in exchange for money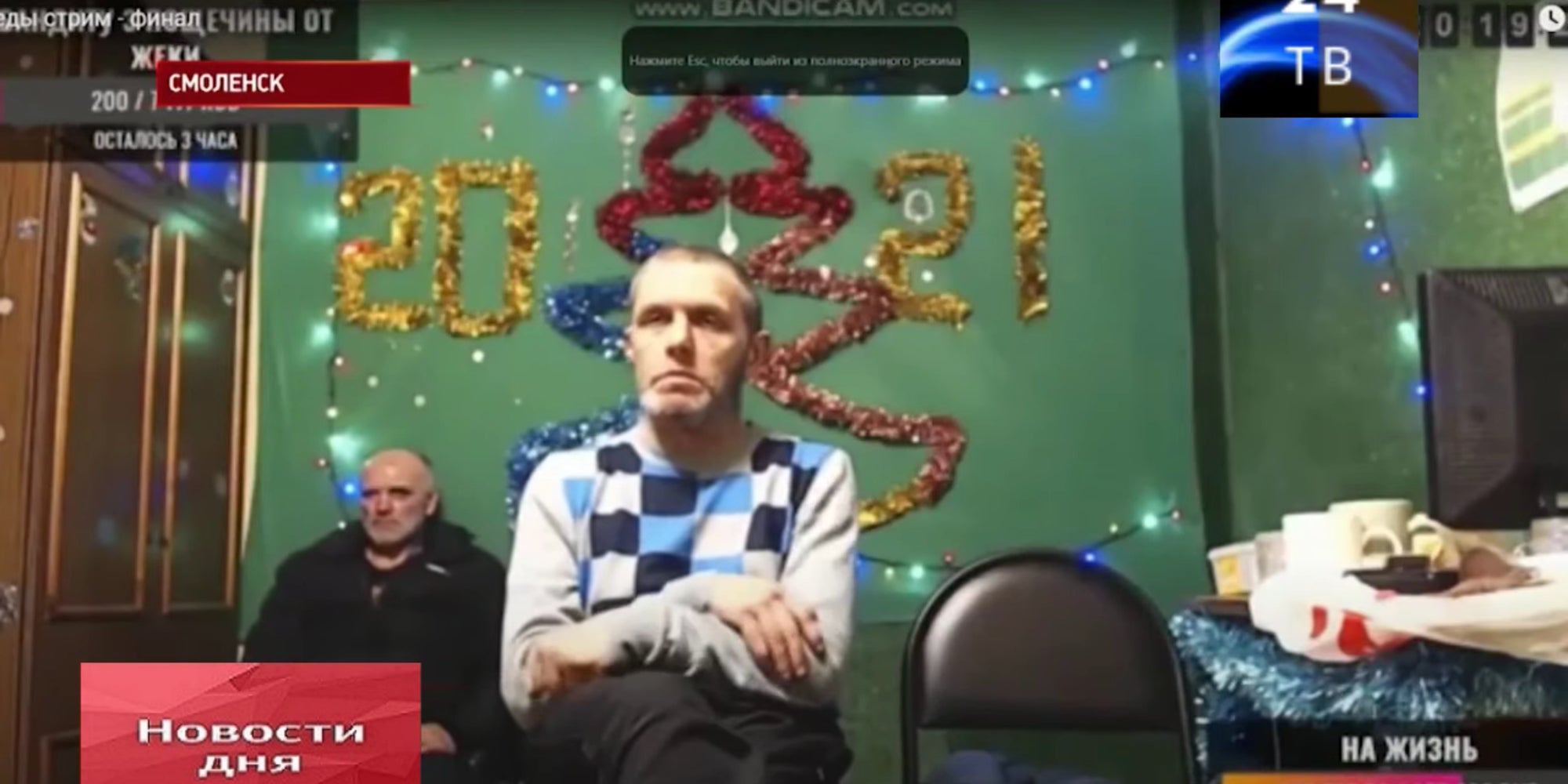 A man in Russia died after a YouTuber had him do a stunt in exchange for money during what is known as a "trash stream," renewing calls for such streams to be banned in the country.
YouTuber Zheka had Yuri "Grandfather" Dushechkin, 60, drink one-and-a-half liters of low-quality vodka in exchange for money on Thursday, according to International Business Times. Dushechkin died after drinking the alcohol, and the live stream—which was being viewed by around 150 people—captured his lifeless body on the floor, according to local reports. Authorities eventually arrived at Zheka's apartment. The cause of death for Dushechkin, who reportedly had a strong fanbase on Telegram, has yet to be determined, according to IBT.
The incident is reportedly still under investigation by regional police, and it remains unclear if Zheka will face any legal action.
Dushechkin's death occurred during a trash stream, a type of stream popular in Russia that entails people doing whatever is asked of them in exchange for money, according to RT. Zheka often does trash streams on his channel, "First Step to YouTube," and Dushechkin was a regular on it, according to RT. While Zheka often had homeless people doing—sometimes humiliating—stunts, according to IBT, it is unclear if Dushechkin was homeless.
One of the most high-profile trash streaming incidents occurred in December when Stas "Reeflay" Reshetnikov locked his pregnant girlfriend, Valentina Grigoryeva, out on the balcony in the freezing cold while she was only wearing underwear. Grigoryeva died, and the stream continued for over an hour with her body visible in the background. Reshetnikov reportedly tortured her at the behest of a viewer, who paid him $1,000. He is currently facing up to 15 years in prison.
Grigoryeva's death brought national attention to the concept of trash streaming and prompted lawmakers in Russia to call for its ban.
"A criminal case has just been opened because a girl died as a result of a stream," Russian Senator Alexey Pushkov reportedly told the Senate at the time. "We must introduce such amendments to the legislation that will prohibit trash streams."
Following Dushechkin's death, Pushkov once again is calling for a ban, though it is unclear if he is referencing Dushechkin.
"A homeless man died in Smolensk during a trash streaming session," he reportedly tweeted on Friday morning. "He was bullied and beaten, and the internet scum paid money to a blogger for this spectacle."
H/T International Business Times and RT
The post Man dies during 'trash stream' after YouTuber had him do stunt in exchange for money appeared first on The Daily Dot.