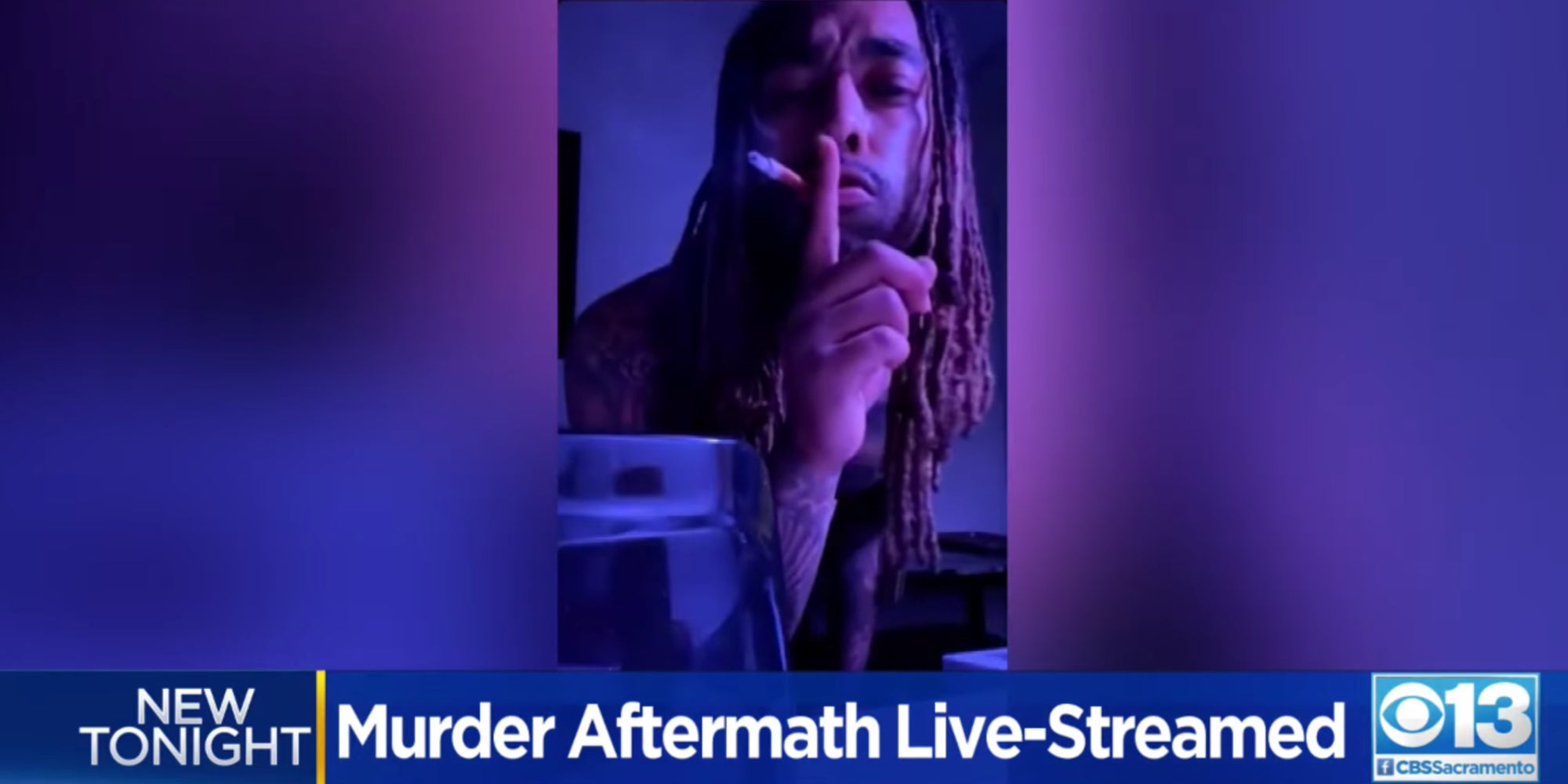 A 29-year-old old man live-streamed himself with a gun and two women lying on the floor, leading to an hours-long standoff with the police in California. The women were later found dead.
The man, identified by CBS Sacramento as Raymond Weber, was arrested on Saturday following the eight-hour standoff. A woman who was viewing his live stream alerted authorities after noticing the women on the ground appeared motionless and that he had a gun, according to multiple reports.
CBS Sacramento reported that Weber whispered on-and-off into the camera throughout the stream. "(This is) the last time y'all see me, bro," he can be heard saying in one clip of the stream. 
The women, the outlet reported, were unclothed. 
Police arrived at the apartment, where the incident occurred, around 1am. They attempted to negotiate with Weber and coax him out of his apartment with "distraction devices and chemical agents" but were unsuccessful.
Eventually, police entered the apartment around 8:30am, used a stun gun on Weber, and arrested him, FOX 2 reported.
Authorities found the two women deceased, though their causes of death were not revealed, according to FOX 40. They have also yet to be identified.
Weber was reportedly wanted on an outstanding warrant for various felonies.
H/T Fox
The post Man live-streams 2 women found dead, himself with gun appeared first on The Daily Dot.