dailydot CyberS
Marjorie Taylor Greene admits 9/11 happened, school shootings real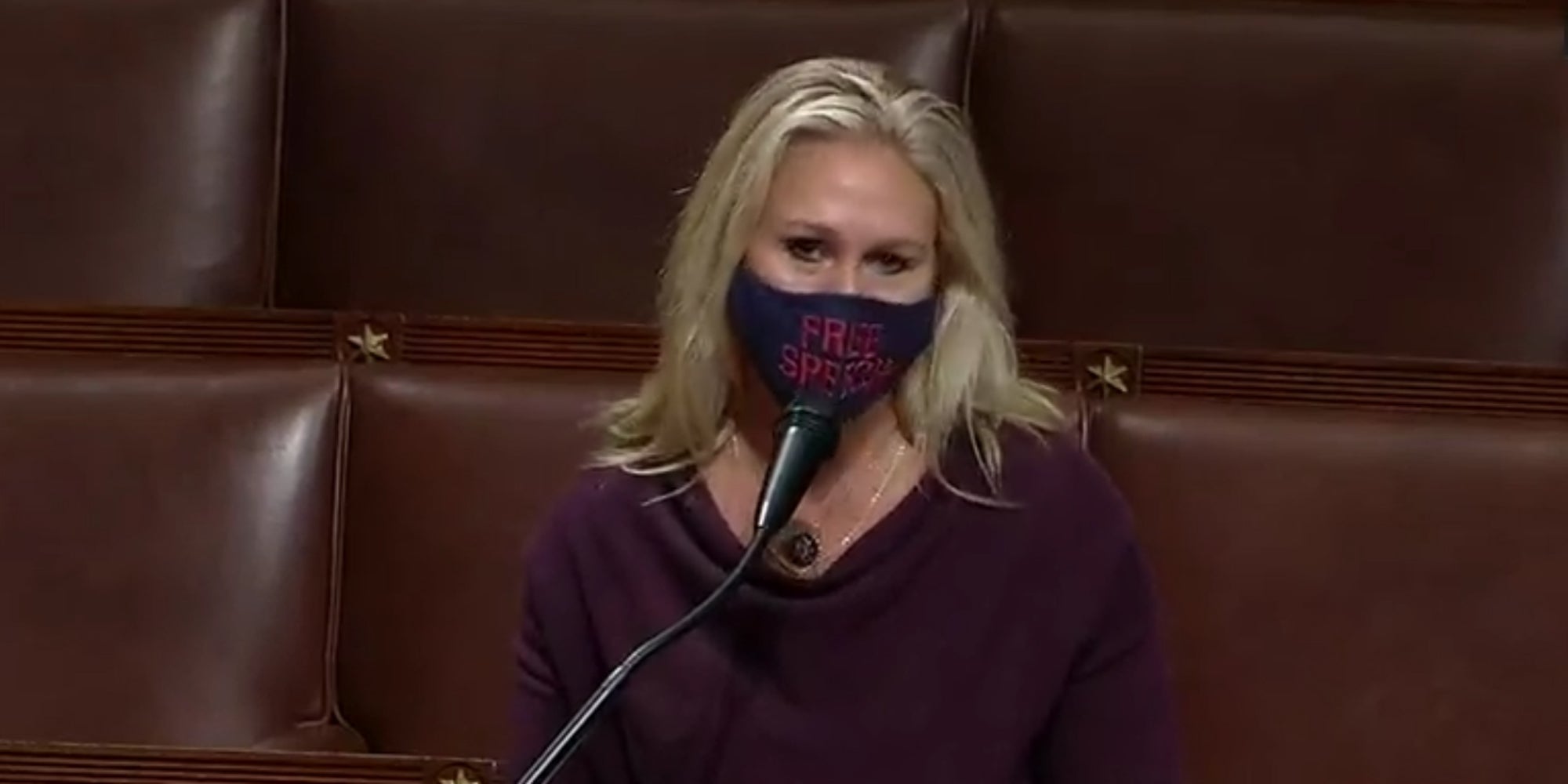 Rep. Marjorie Taylor Greene (R-Ga.), the member of Congress whose conspiratorial views have been unearthed in a steady stream of videos and posts, admitted on the House floor on Thursday that "9/11 absolutely happened."
The admission may seem obvious, but Greene's social media posts have had a deep conspiratorial bent. Greene, dubbed the "QAnon Congresswoman," made the admission in a speech on Thursday afternoon as the House of Representatives considered removing her from her committee posts over her numerous postings.
Over the past few weeks, various old posts and remarks of the now-congresswoman have come up including being a 9/11 truther and harassing Parkland shooting survivor David Hogg in Washington, D.C., calling him a crisis actor.
On Thursday, she walked back all of those conspiratorial beliefs.
"You see, school shootings are absolutely real, and every child that is lost, those families mourn it. I understand how terrible it is because when I was 16 years old in 11th grade, my school was a gun-free school zone and one of my schoolmates brought guns to school and took our entire school hostage … I know the fear that David Hogg had that day, I know the fear these kids have," she said.
Later in her speech, she addressed the Sept. 11 attacks.
"I also want to tell you 9/11 absolutely happened. I remember that day, crying all day long watching it on the news, and it's a tragedy for anyone to say it didn't happen. So that, I definitely want to tell you, I do not believe that it's fake."
At the end of the speech she went on to condemn "big media companies," "cancel culture," and "big tech companies."
The post Marjorie Taylor Greene admits 9/11 happened, school shootings real appeared first on The Daily Dot.