dailydot CyberS
My Pillow CEO has meltdown during Newsmax interview, prompting frustrated anchor to storm off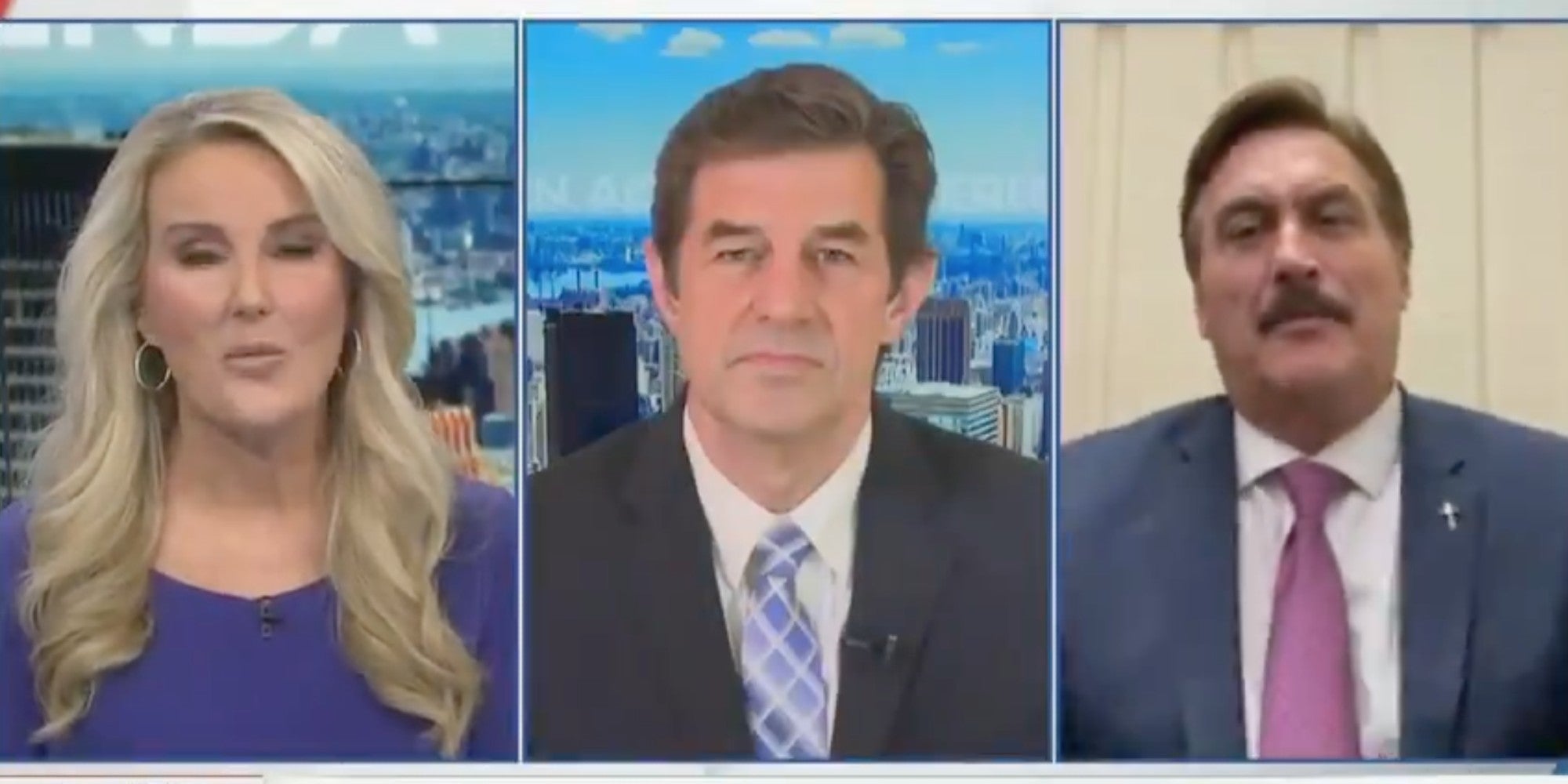 An anchor with the right-wing network Newsmax stormed off set on Tuesday after an interview with My Pillow CEO Mike Lindell descended into chaos.
A prominent conspiracy theorist and vocal supporter of former President Donald Trump, Lindell was invited on Newsmax to discuss "social media censorship" following his recent ban from Twitter.
But the interview quickly went off the rails after Lindell decided to focus on debunked conspiracy theories regarding the 2020 presidential election.
Lindell stated that the Twitter ban was linked to his recent discovery of "100% proof" that revealed voting machines manipulated the results of the election. In reality, all claims of widespread voter fraud were thoroughly debunked.
Newsmax anchor Bob Sellers immediately cut Lindell off, clearly fearing further legal repercussions after the outlet was sued in late 2020 by Dominion Voting Systems, an election technology company that was beset by countless false election fraud claims.
Sellers went on to read a statement noting that Newsmax has not seen any evidence whatsoever of widespread voter fraud as Lindell continued shouting in the background.
After his final attempt to change the topic of the conversation failed, Sellers can be seen asking his producers to end the interview before finally walking off camera.
The incident is not Lindell's first on-air meltdown. The pillow salesman went on a similar rant in January during an interview on the Right Side Broadcasting Network after numerous retailers, including Bed Bath & Beyond, pulled his products from their stores.
Numerous companies cut ties with My Pillow after Lindell was pictured outside of the White House during Trump's final days in office with notes that included references to "martial law."
The post My Pillow CEO has meltdown during Newsmax interview, prompting frustrated anchor to storm off appeared first on The Daily Dot.