dailydot CyberS
Nikita Dragun called a 'predator' after hitting on 18-year-old TikTok star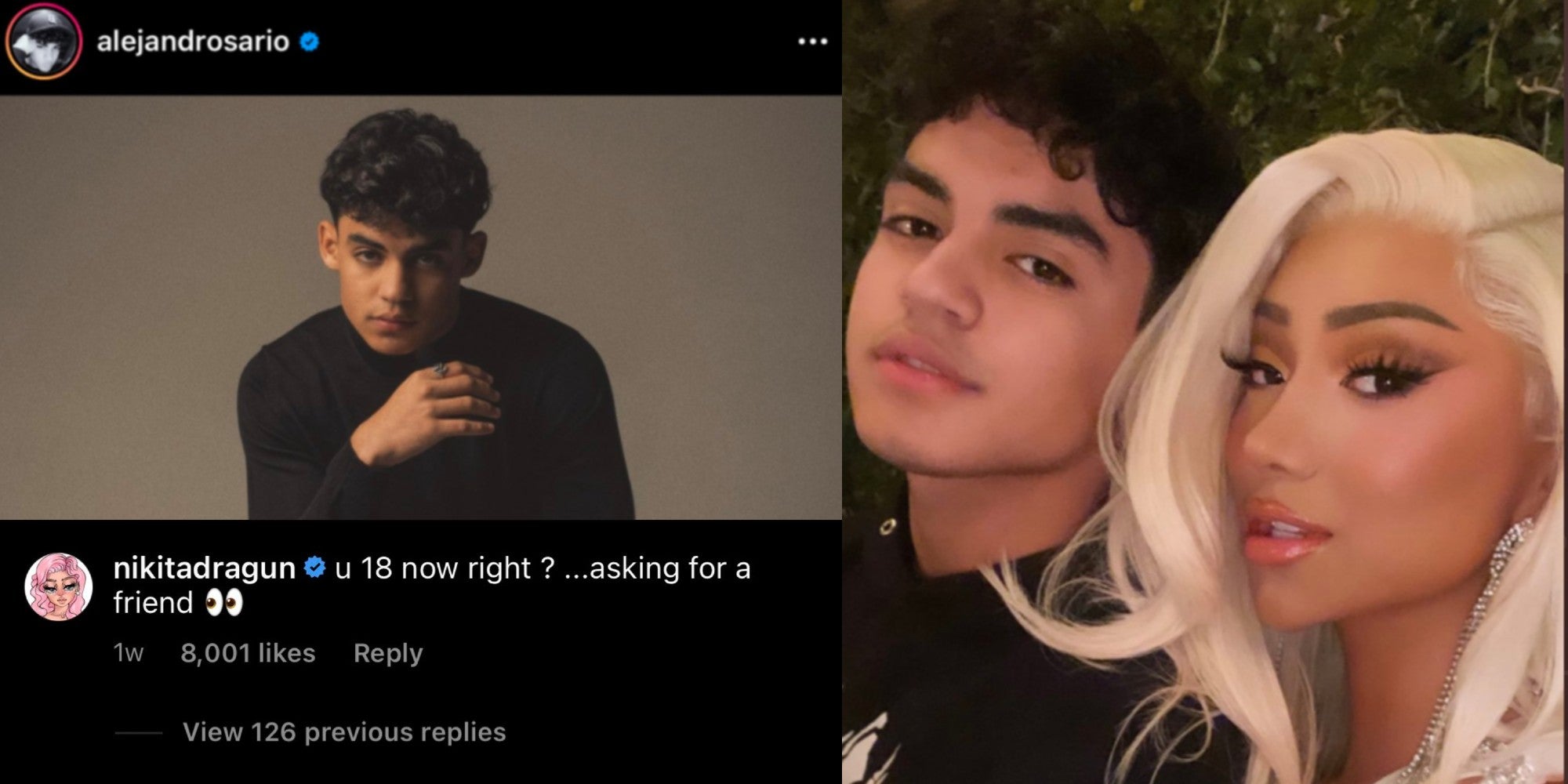 Twitter users are calling makeup YouTuber Nikita Dragun, 25, a "predator" after she commented "u 18 now right ? …asking for a friend" on 18-year-old TikTok star Alejandro Rosario's recent Instagram post. One individual tweeted, "could yall imagine if a man did this."
Dragun posted a picture of her and Rosario on her Instagram Story on Sunday, 10 days after Rosario posted his photo on Instagram. Twitter users combined the screenshots of her original comment, her selfie with Rosario, and his Instagram post. A tweet calling her a "predator" for the behavior got more than 400 likes.
Dragun, whose team did not immediately respond to the Daily Dot's request for comment, has not addressed the matter on her platforms and continues to get backlash.
One commenter wrote, "watch for people that literally wait until someone is 'of legal age.'" Another accused Dragun of "lusting for a child" because she commented on the 18-year-old's post.
Commenters also addressed Dragun's support of Tony and Ondreaz Lopez, TikTok brothers who were also accused of predatory behavior. Ondreaz Lopez denied accusations of sexual assault in June, saying, "I would never want to invalidate a sexual assault victim, but some of the claims [they are] making simply are not true," E! News reports.
Tony Lopez was accused of sexual harassing minors in August and is currently being sued on two counts of sexual abuse, Teen Vogue reports.
In response to screenshots of Dragun's comment, one individual wrote that "waiting for someone to turn of age to hit on them is predatory weirdo type behavior." Another said, "A 25 yr old has no buisness being with an 18 yr old. It's just weird."
The post Nikita Dragun called a 'predator' after hitting on 18-year-old TikTok star appeared first on The Daily Dot.