dailydot
People are ripping Marjorie Taylor Greene for possibly faking a message of support in the snow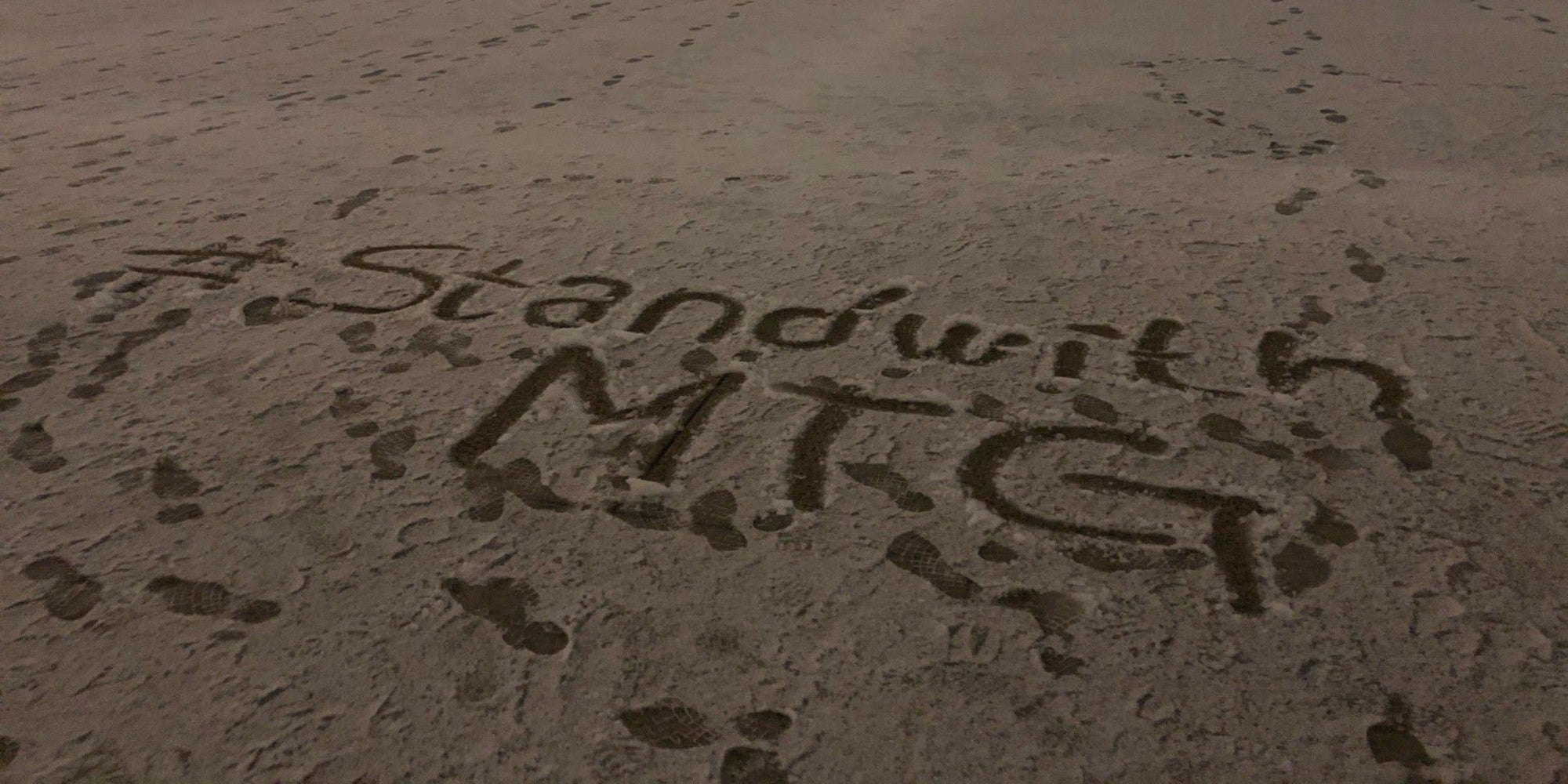 Rep. Marjorie Taylor Greene (R-Ga.), the conspiracy theorist-turned-congresswoman, is being ridiculed for her latest tweet amid growing controversy over her past.
Greene, known best for her belief in the QAnon conspiracy theory, shared an image on Twitter Sunday showing a message supposedly left in the snow by one of her supporters.
"#StandWithMTG," said the message, which Greene says was spotted in Washington, D.C.
Yet Twitter users were immediately skeptical and accused the congresswoman of creating the message herself.
Parkland shooting survivor David Hogg, whose been back in the news after footage of Greene harassing him years prior resurfaced online, was one of the first to weigh in.
"LMAO YOU CAN TELL SHE MADE IT," Hogg tweeted. "There are foot prints that are made to make it 'look' like they walked away but you can tell she and her friend came right back to take the photo."
Others used the opportunity to call for Greene's resignation following the violence at the Capitol last month. Greene, who helped spread debunked claims regarding the 2020 presidential election, has been accused of helping foment the insurrection.
One user even suggested that the message could have been written by a laser, a reference to a conspiracy theory spread by Greene that wildfires in California had been started by a wealthy Jewish family using laser beams from space.
The pushback is ironic given Greene's long history of accusing the government of staging events, including school shootings, for political purposes.
Greene lashed out at her detractors last week and claimed that criticism of her outlandish beliefs was part of a plot from "Democrats and the Fake News media."
The post People are ripping Marjorie Taylor Greene for possibly faking a message of support in the snow appeared first on The Daily Dot.