dailydot
Rapper Lil Uzi Vert got a $24M diamond piercing on forehead—and there are memes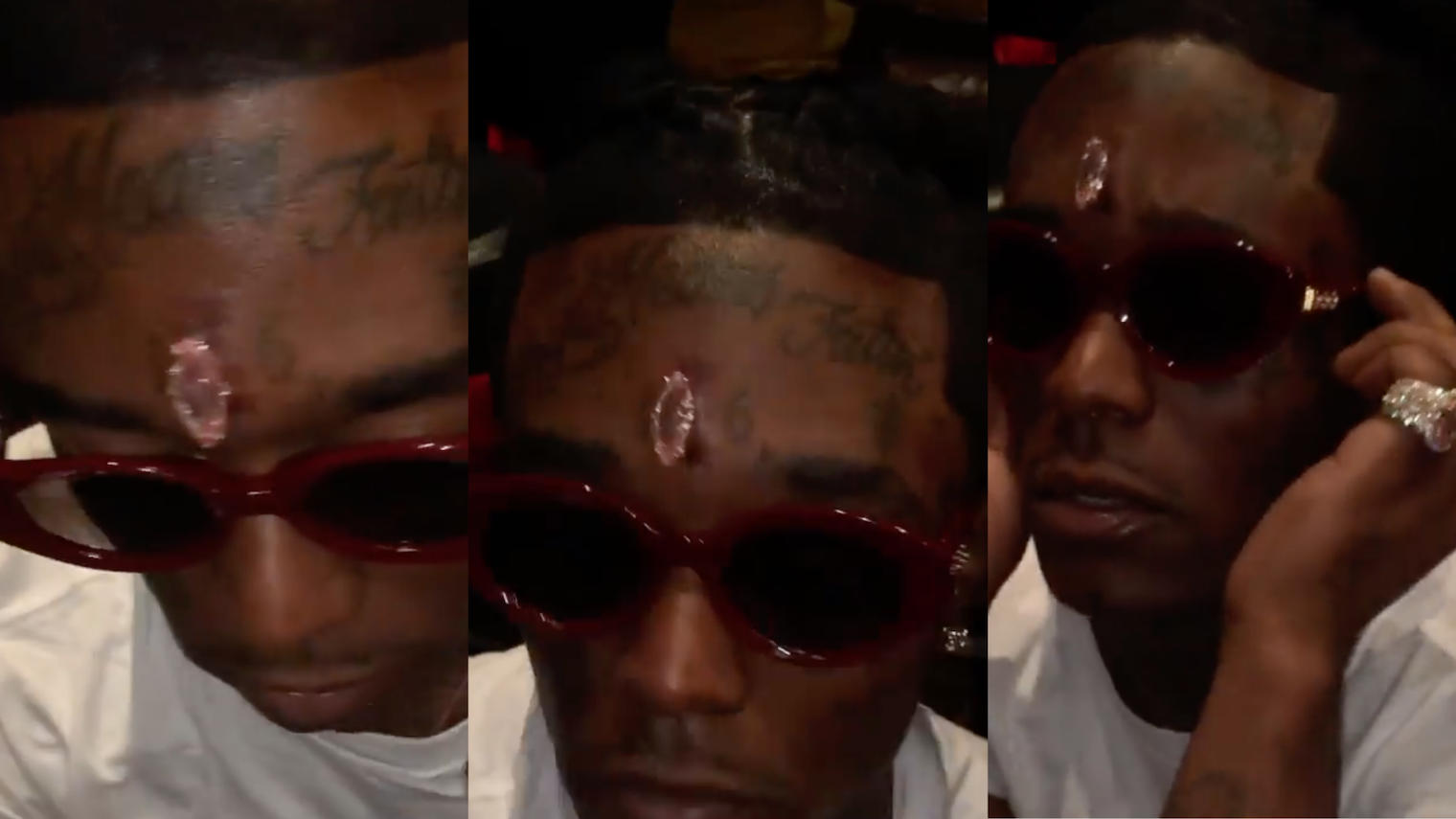 Twitter users are going wild with memes about 26-year-old rapper Lil Uzi Vert's latest purchase: a $24 million pink diamond on his forehead.
Uzi tweeted on Saturday that he had been saving up since 2017 to buy a diamond from Eliantte & Co., a high-end jewelry company with many celebrity customers. An Instagram story posted by @ceoslow claimed that the stone is worth $24 million.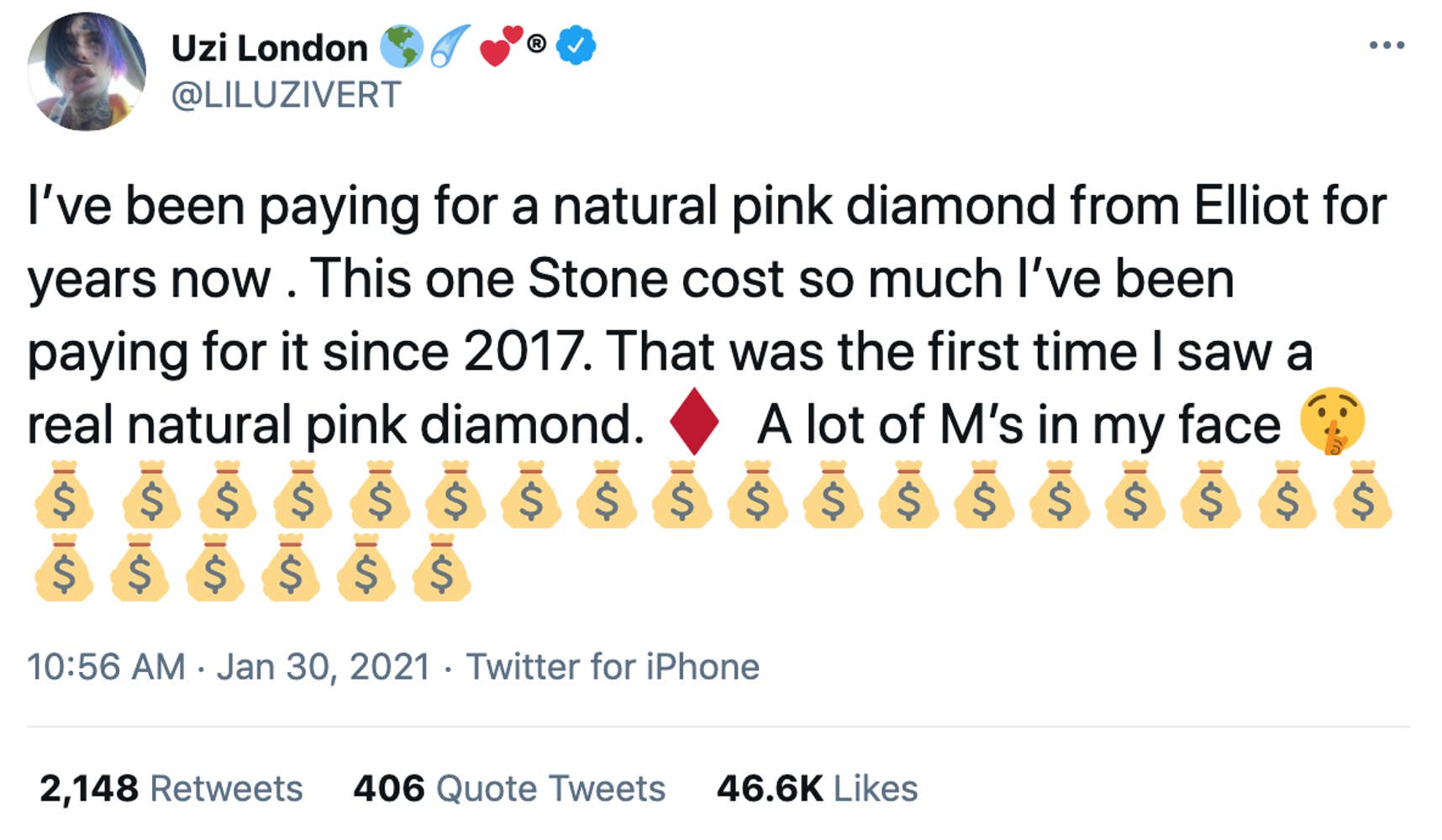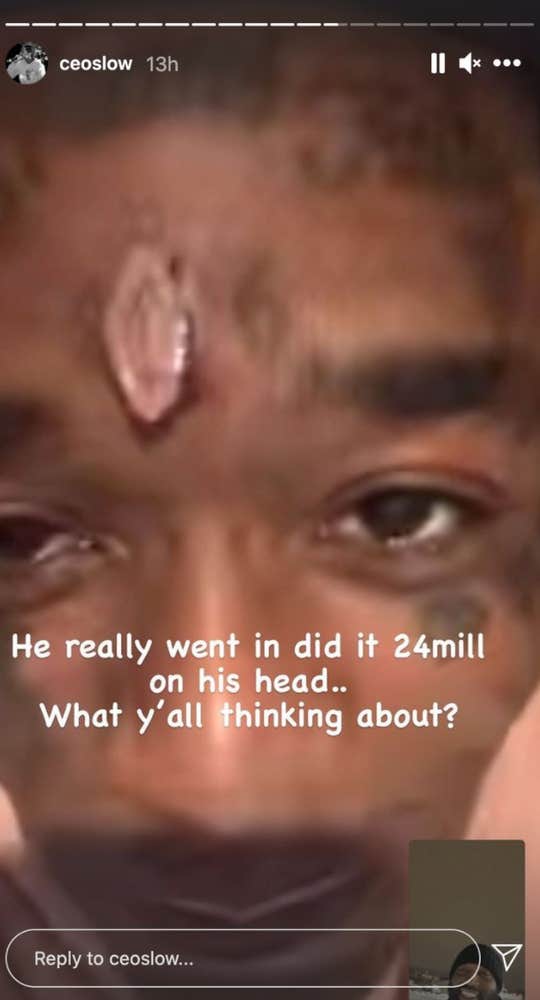 Twitter users were shocked by how expensive the purchase was and asked whether the diamond was worth more than his cars.
"Yes, my Bugatti can't even pay for it," Uzi tweeted. "All my cars together, plus home."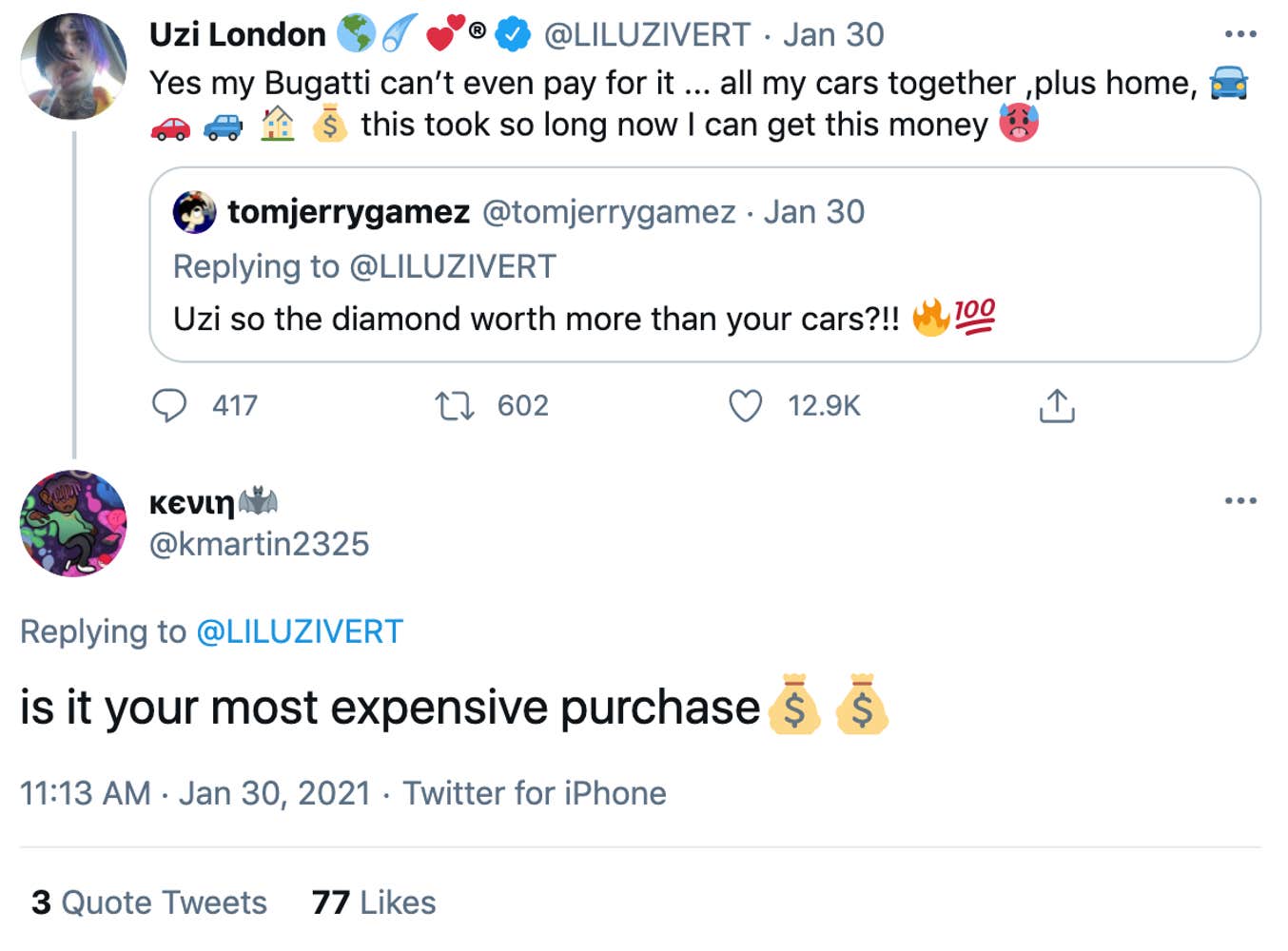 Uzi's latest accessory sparked memes, including references to the Infinity Stones in Avengers: End Game and television shows such as Rick and Morty and Steven Universe.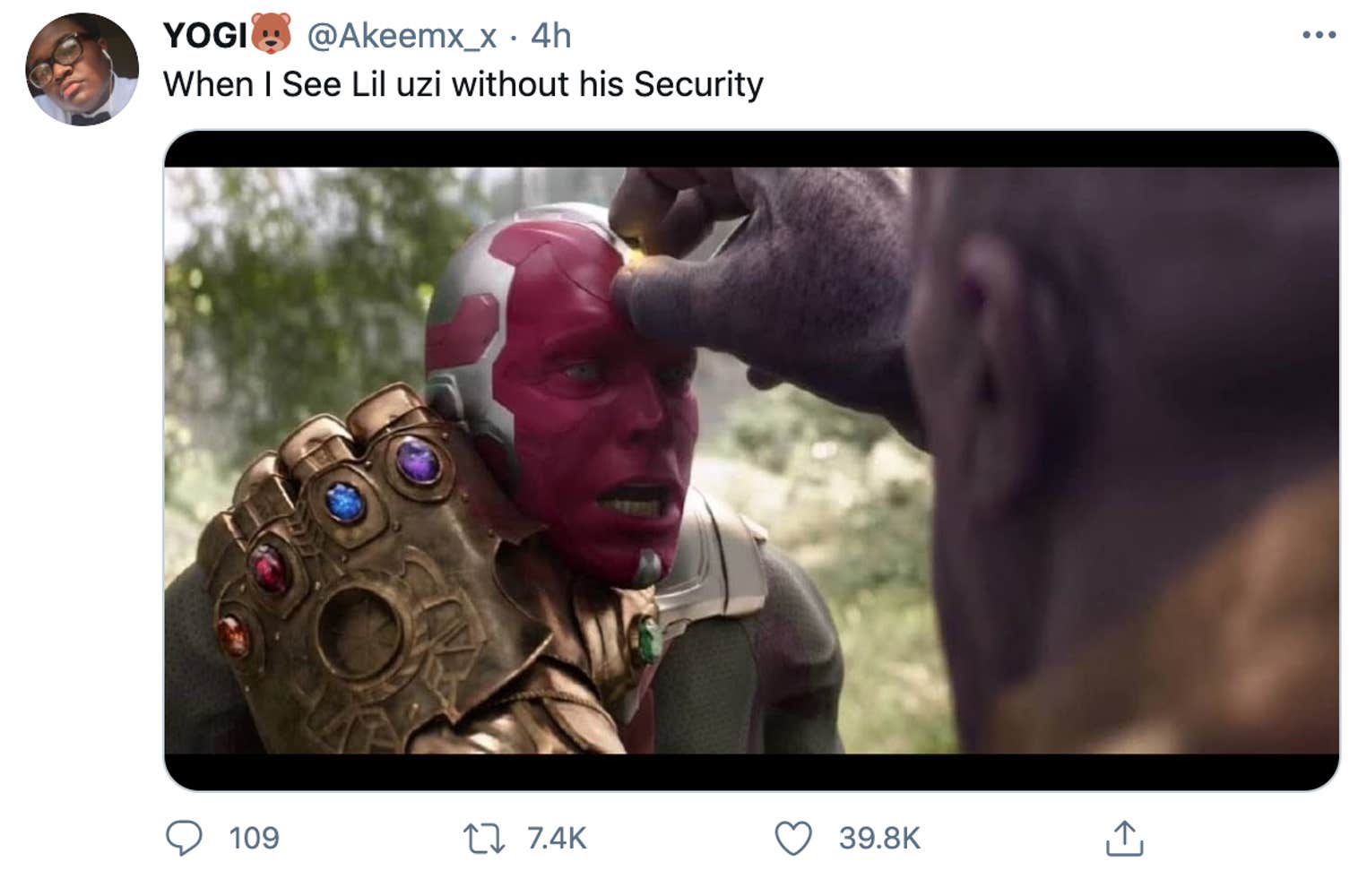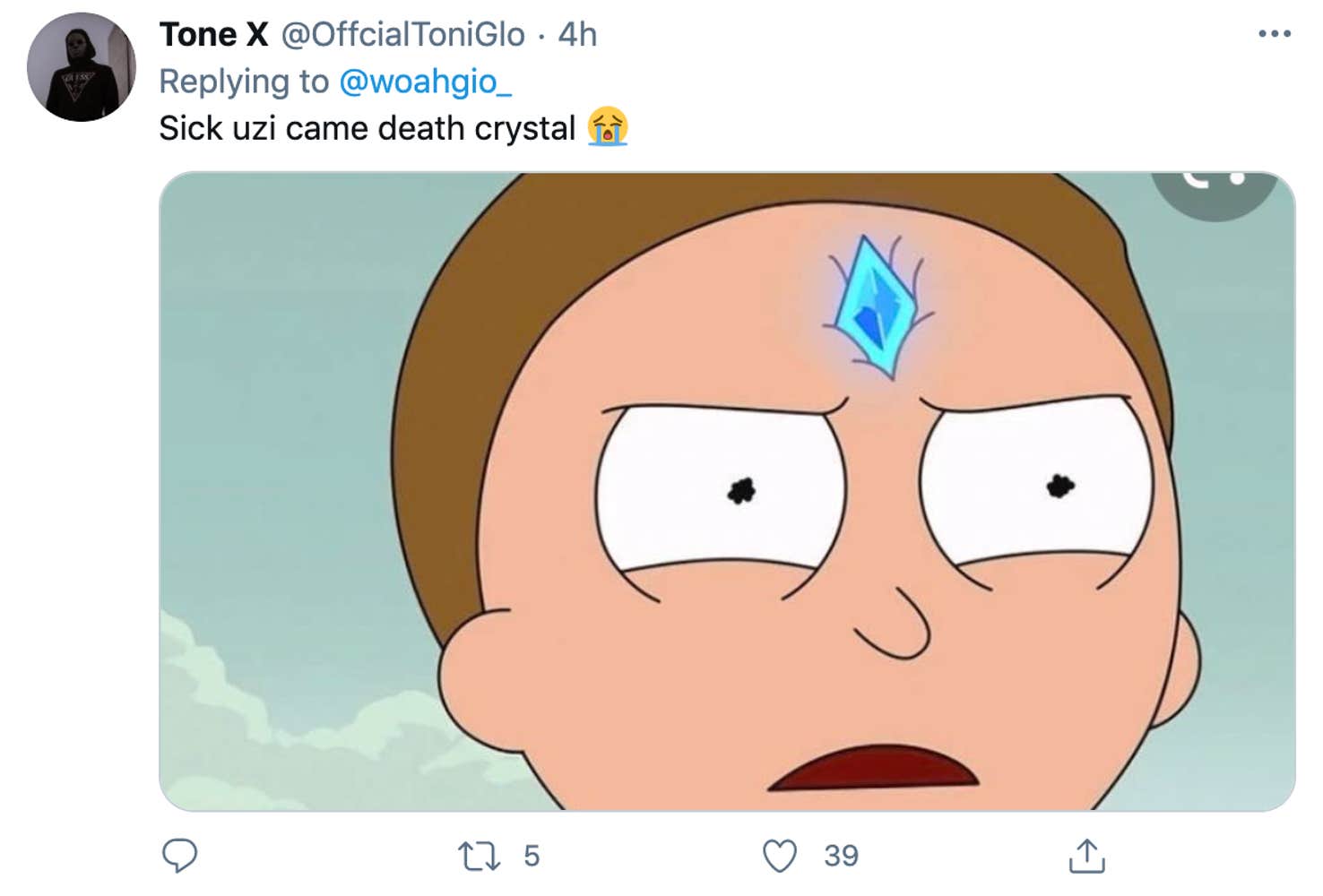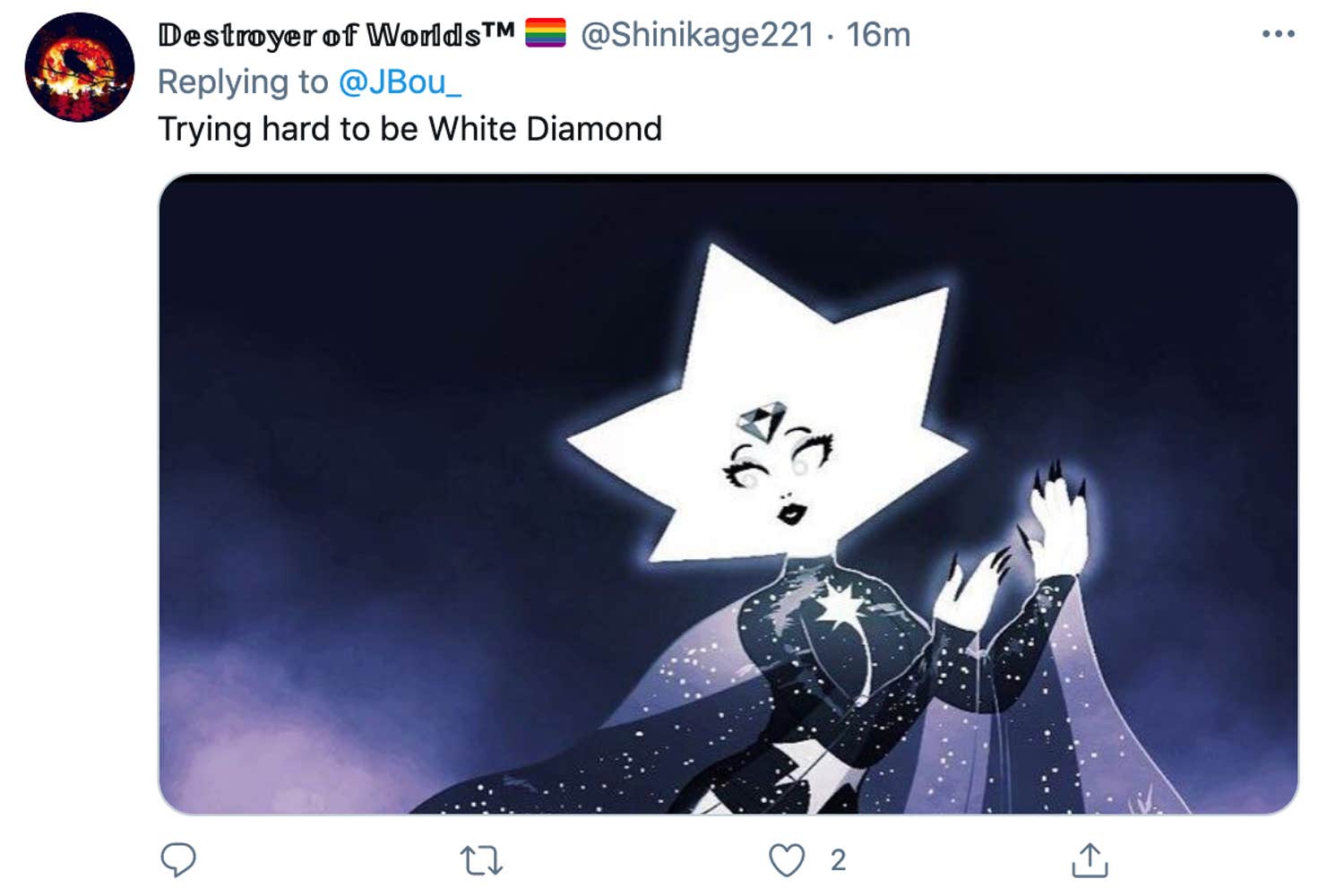 Despite reactions varying from "that shit hittin'" to "it's not even centered," the rapper said the diamond is his favorite thing he owns. 

Uzi said he's "moving super different now" and can be seen rocking his new diamond in the studio in an Instagram video posted by Eliantte & Co.
Uzi's team did not immediately respond to the Daily Dot's request for comment.
The post Rapper Lil Uzi Vert got a $24M diamond piercing on forehead—and there are memes appeared first on The Daily Dot.