dailydot CyberS
Seattle police union president podcasts about his love of Andy Ngo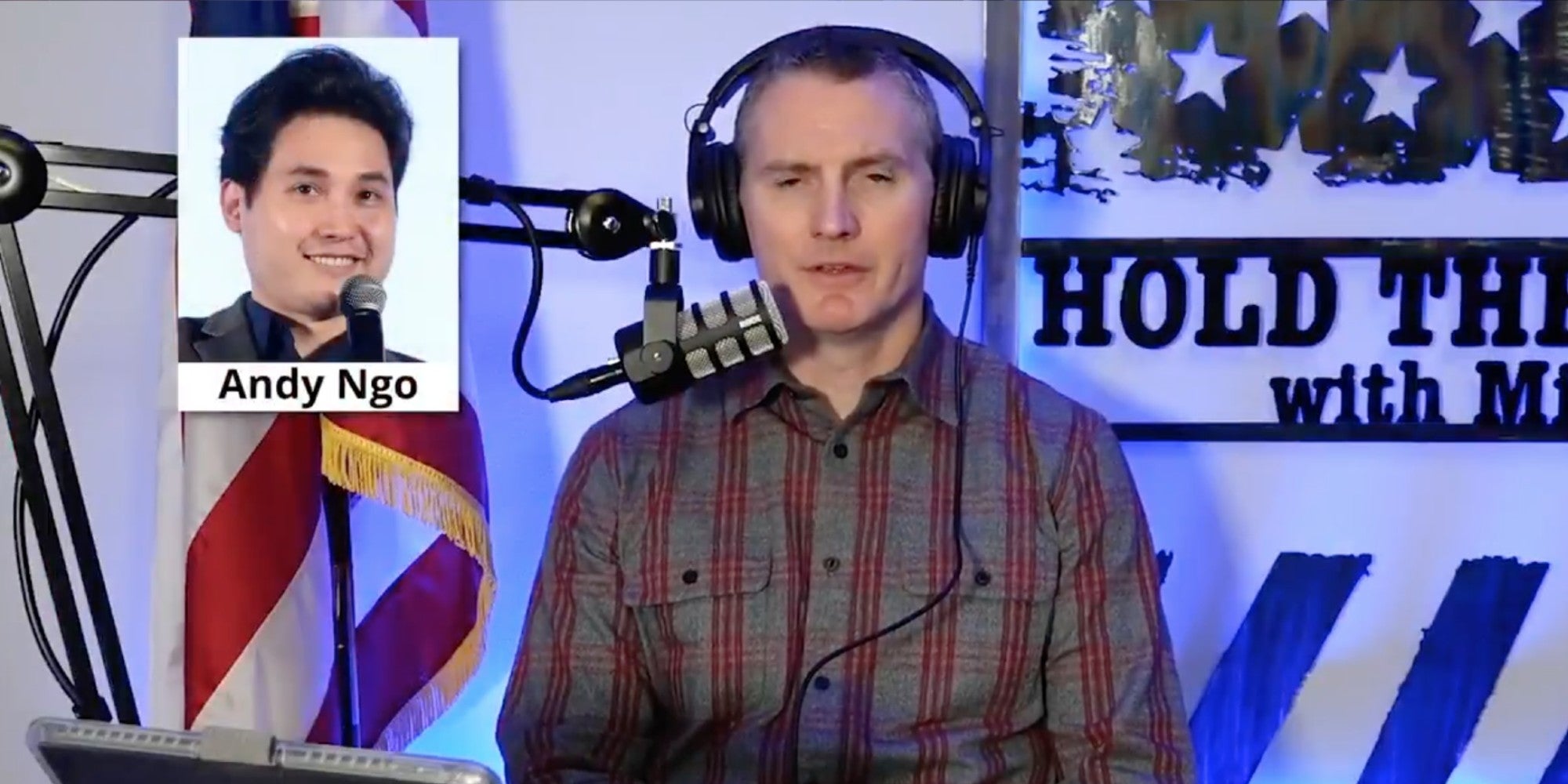 Mike Solan, the president of Seattle's police union, has come under fire from progressives after praising far-right writer Andy Ngo.
During a recent episode of his podcast, Hold the Line with Mike Solan, the president of the Seattle Police Officers Guild applauded Ngo as an "impeccable journalist" while pushing back on criticism he received after retweeting the controversial figure.
"I simply retweeted an impeccable journalist who I know, who I admire," Solan said. "I admire him for his courage because in essence it's tied to what police do: We hold the line of right and wrong. And that journalist is Andy Ngo."
Ngo, the editor-at-large for the right-wing outlet The Post Millennial, has become highly popular among conservatives in recent years for his coverage of left-wing protests.
Detractors point to Ngo's history of manipulating media and spreading misinformation as well as his apparent relationship with far-right groups.
Solan went on to further praise Ngo and argued that amplifying his content did not constitute spreading misinformation.
"Andy does his job and he does it well and he has an impeccable track record… am I spreading misinformation for simply retweeting an impeccable journalist who got the scoop on all the mainstream media?" Solan asked. "Is that misinformation?"
The controversy first began on Jan. 7 after Solan quote-tweeted a post in which Ngo discussed the arrest of a left-wing activist involved in the riot at the Capitol earlier this month. The man in question, John Sullivan, has become a scapegoat for conspiracy theorists attempting to shift blame for the violence in Washington, D.C.
Aside from some local residents, eight of the nine members of the Seattle City Council also recently called for Solan to resign over comments made in the wake of the Capitol riot.
The post Seattle police union president podcasts about his love of Andy Ngo appeared first on The Daily Dot.