BuzzFeed CyberS
"Star Wars" (and Disney's) Hesitance On Queerness Continues To Undermine Their Success In Its Representation Of LGBTQ+ Characters In "Andor"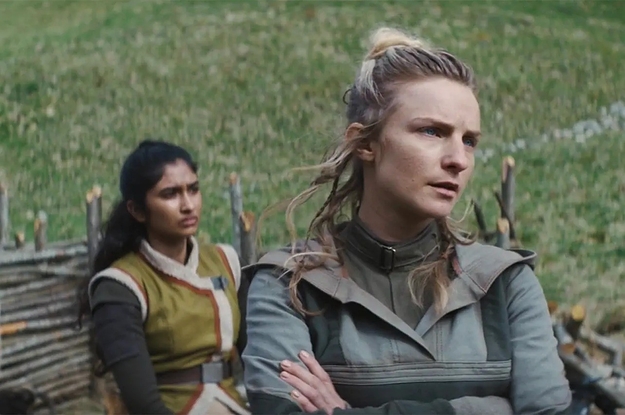 The latest Star Wars show was supposed to be a remedy for the recent fatigue of the onslaught of middling Star Wars programs. Aside from The Mandalorian, which, while great, has become basically an excuse to sell Baby Yoda merch, The Book of Boba Fett and Obi-Wan Kenobi, have failed to live up to their expectations.
Andor, a prequel to 2015's Rogue One, follows in the footsteps of Cassian Andor, who would help take down the Death Star and be a vital piece of the Galactic Rebellion. Early in the season, the show introduces very committed rebels Vel and Cinta, who are "sharing a blanket."
This off-handed comment ends up leading to some long glances and hand-holding, but nothing else. Despite the constant hints, the two characters end up looking like they barely know each other, much less are together. The two characters have many moments that could've made them the first lesbian couple in a Star Wars, but it never ended up happening.