dailydot CyberS
Teen was filmed taunting other drivers moments before killing pregnant couple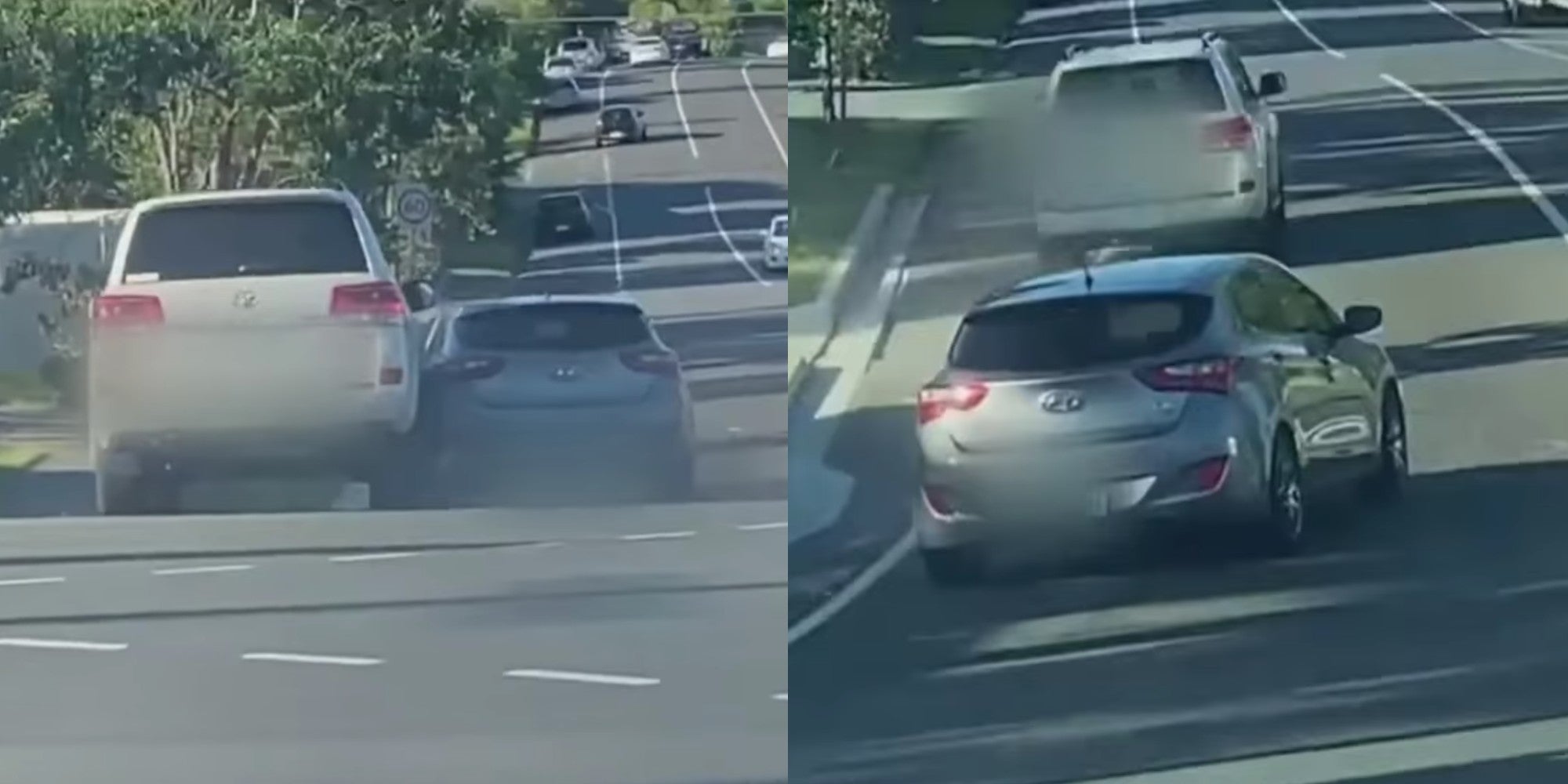 A viral video captured a 17-year-old yelling at other drivers in Brisbane, Australia, on Tuesday, moments before he killed a pregnant couple walking their dog.
The video shows the teen driver gesturing at another driver at a stoplight before appearing to intentionally crash into their vehicle moments later. The incidents in the video took place approximately 10 minutes before the teen fatally hit Katherine Jane Leadbetter, 31, and Matthew Philip Field, 37, Daily Mail reports.
Leadbetter, who was six months pregnant at the time, was walking with Field and their dog when the teen crashed into them.
Chris and Angela Fleming captured the initial altercation from their vehicle and said they were "shocked" by the teen's behavior, according to Daily Mail. They stayed on the scene so they could share the video with police.
"They told us it is one of the most important bits of evidence because it shows his intent before the accident," Fleming said, per Daily Mail.
Queensland Police Service, which did not immediately respond to the Daily Dot's request for comment, charged the teen with two counts of murder, dangerous driving, and burglary because he was allegedly driving a stolen car, according to ABC News.
The teen's attorney told 9 News that it "is a very traumatic experience for everyone involved."
The families of Leadbetter and Field made a statement Thursday thanking the police force, witnesses, first responders, and those who helped find the couple's dog, who survived the crash.
"Our lives have been shattered," a family member said. "To have lost three cherished members of our families in such a senseless and sudden way is beyond our comprehension."
The family member said the couple's baby was going to be named Miles and the couple had already prepared a nursery that their grandson "will never occupy."
"At the happiest point in their lives, about to embark on a thrilling adventure of parenthood," they said. "We were so looking forward to sharing that adventure with them. Kate, Matt, and little Miles, we love you, we miss you, we are forever heartbroken."
The post Teen was filmed taunting other drivers moments before killing pregnant couple appeared first on The Daily Dot.