dailydot CyberS
The Golden Globes nominated 2 of the most offensive performances of the year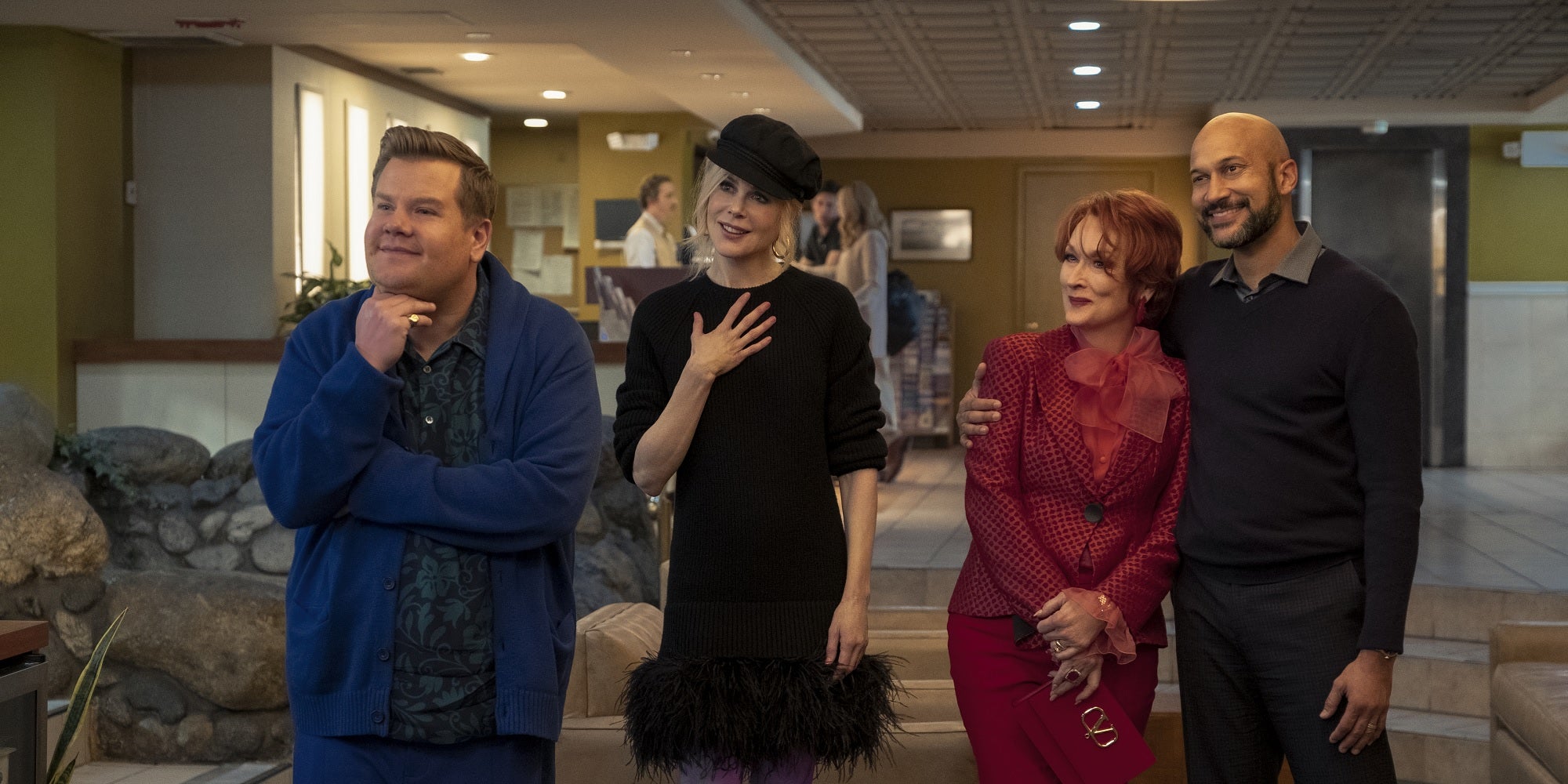 The Golden Globes love to nominate random celebrities just for clout. The aim of the game is to persuade beloved, famous faces to show up at the ceremony, even if they don't necessarily deserve the acclaim. This year's lineup includes plenty of people in that category, but two feel especially egregious: James Corden and Kate Hudson.
Corden and Hudson are quintessential Globes guests: a likeable and long-established actress from a famous Hollywood family, and a well-connected actor/TV host who can reliably participate in some awards ceremony banter. Every year, you see a few of these names sprinkled in amongst the more serious nominees like Cate Blanchett and Chadwick Boseman. But of all the possible choices in 2021, Corden and Hudson go beyond simple Hollywood nepotism.
Nominated for his role in The Prom, Corden (who is straight) was widely derided for playing an offensively over-the-top gay stereotype. His role was actively singled out by many critics as the worst part of the movie. Meanwhile, Hudson played the mom in Music, Sia's musical drama about an autistic child. This film was criticized for its tone-deaf portrayal of autistic people and its dangerous endorsement of "prone restraint"—a practice that has killed dozens of children. And while Music isn't out yet in the U.S., its early reviews are far from positive, with no particular praise for Kate Hudson. Put simply, there's no upside to either of these performances. And in Music's case, a Golden Globes nomination publicly endorses a film that spreads harmful, ableist ideas.
There are several other absurd nominees this year, because the Golden Globes are a fundamentally unserious institution. Glenn Close in Hillbilly Elegy is a classic example, nominated for a corny role in a forgettable film with hamfisted politics. But since Hillbilly Elegy was transparent awards bait, Close's nomination is not a huge surprise. Meanwhile, Kate Hudson and James Corden are a step beyond this kind of malarkey, especially in a year that sidelined people of color in many of the acting categories. Adding insult to injury, Music was nominated for best film in the musical/comedy category, while superior choices like The Personal History of David Copperfield lost out. (The other nominees were Borat, Hamilton, Palm Springs, and The Prom, which were fairly predictable choices.)
Getting mad at the Golden Globes is a time-honored tradition. Every year they come back with a slew of nonsensical nominees and insulting (often racist) snubs, coupled with a healthy dose of fun and/or well-deserved choices. But even so… James Corden and Kate Hudson? For these roles? Really? That's a ridiculous pair of choices, even by Globes standards.
The post The Golden Globes nominated 2 of the most offensive performances of the year appeared first on The Daily Dot.