upworthy CyberS
The legendary Kevin Bacon has given us the surprise Christmas song of the season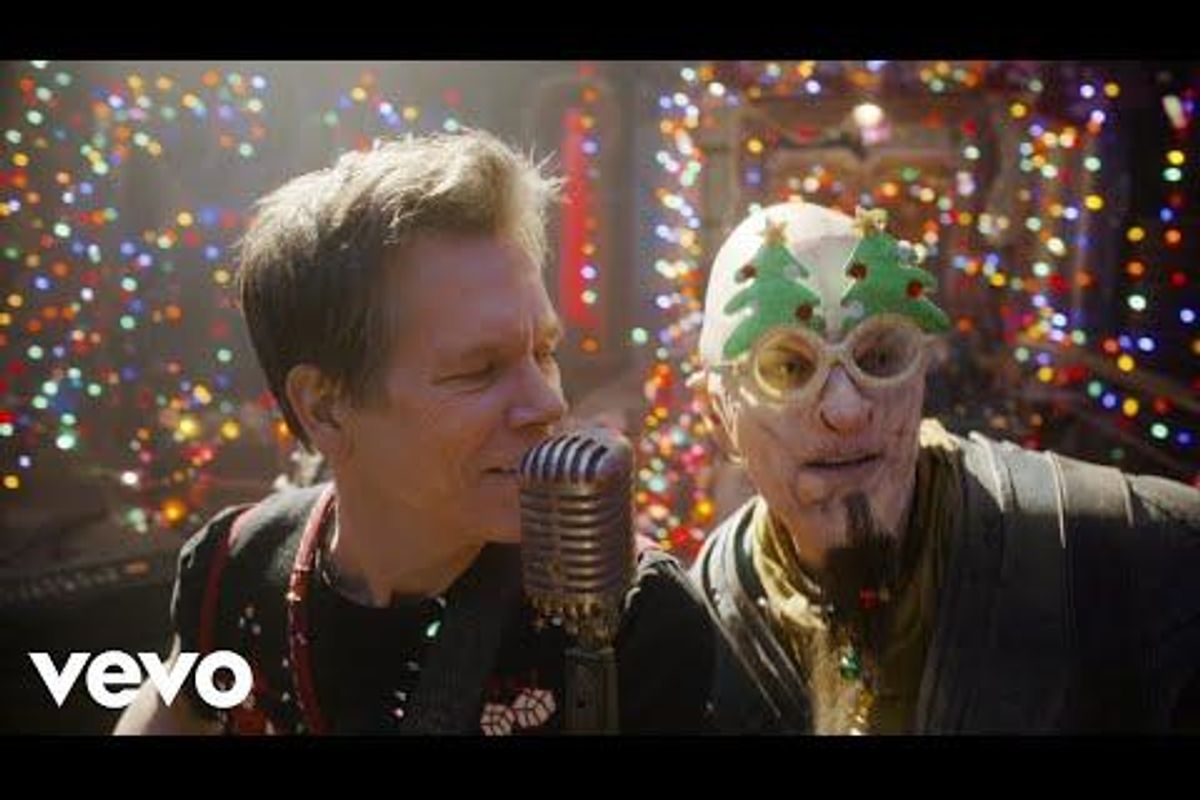 Holiday music is a funny thing. On the one hand, there are the old classics that we replay year after year—Bing Crosby's "White Christmas," Nat King Cole's "Chestnuts Roasting on an Open Fire," Burl Ives' "Have a Holly Jolly Christmas" and so on. On the other hand, we have the ever-increasing repertoire of modern Christmas music, since every artist seems to feel the need to release a holiday album.
If it weren't for modern Christmas music, we would never have been blessed/cursed with "Last Christmas" or "All I Want for Christmas Is You," and there's no question that such songs can be a mixed bag. But this year's surprise breakout holiday hit comes from a rather unexpected source—the one and only Kevin Bacon—and it's simply delighful.
Even more unexpectedly, Bacon's Christmas song comes from Marvel's "The Guardians of the Galaxy Holiday Special." If you didn't know there was a "Guardians of the Galaxy" Christmas special, you're not really missing much—except this Kevin Bacon song.
---
Bacon has been delighting us with his music on social media for a while, and it became especially appreciated during the pandemic shutdowns. (Seriously, Kevin Bacon singing Beyoncé surrounded by goats was a thing and it was glorious.) He plays the guitar and sings and appears to be having the time of his life doing it.
That's one reason "Here It Is Christmastime" is so great. It was released by Old 97's eight years ago and it's a sweet song, but the Kevin Bacon version is … well … better. The fact that it's being sung with a bunch of aliens is just a product of the Kevin-Bacon-getting-kidnapped-Drax-and-Mantis-storyline thing. Don't overthink it, just enjoy.
And if you want to see an even better version of it without the aliens and the interruptions from the other characters, Bacon and Old 97's performed it live on "The Tonight Show With Jimmy Fallon." Also good if you're new to Kevin Bacon as a musician and are wondering if he really can sing. Yes, he can.
An instant classic? That remains to be seen. Let's just say if it replaces "Last Christmas" I wouldn't be sad.